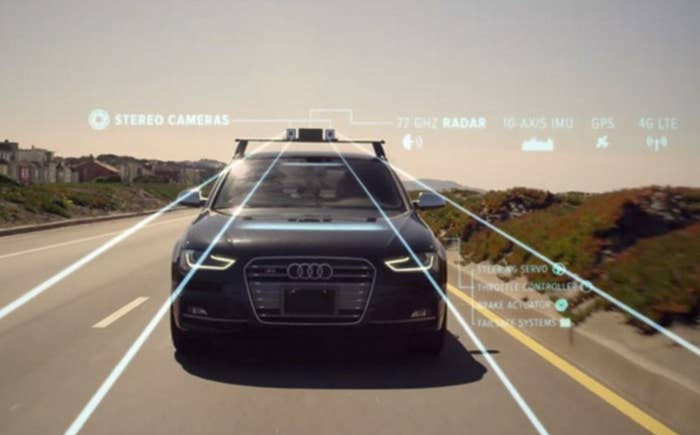 General Motors wants you to know it's really serious about this autonomous cars thing.
This morning, the company announced its acquisition of Cruise Automation, which makes a kit — essentially a network of sensors, actuators, and a computer — that can convert regular cars into autonomous vehicles.
Neither party would speak to the specific terms of the acquisition. GM President Dan Ammann told BuzzFeed News that his company is "committed to investing its resources in growing Cruise and accelerating GM's autonomous driving program."
Cruise, which was founded by Socialcam founder and early Twitch employee Kyle Vogt in 2013, is currently home to 40 employees and is one of a few companies allowed by the DMV to test autonomous vehicles on public roads. In September 2015, the company raised a $12.5 million series A round and brought on Tesla's autopilot R&D head, Andrew Gray as vice president of engineering.
Vogt told BuzzFeed News that the company "intends to hire and grow aggressively in San Francisco," where Cruise will remain an independent unit within GM's Autonomous Vehicle Development Team. At the time of this writing, Cruise's jobs page had eight engineering positions open.
The acquisition is GM's third big investment this year in driverless-car infrastructure. In January, GM unveiled Maven, a Zipcar-esque car sharing service with a $6-per-hour price tag and integration with both Apple and Android Pay. That same month, the company invested $500 million in Lyft in and took a seat on the company's board to help develop its autonomous car program.
Even so, GM has a long way to go to catch up to Google, which has logged more than 1.2 million miles on the road in its self-driving cars. Ford and BMW — not to mention Uber and Tesla — are also investing heavily in autonomous technology.
Ammann told BuzzFeed News the acquisition would "significantly accelerate" GM's autonomous programs, and would "unlock a fundamental change in increasing fully driverless capacity." But he was reluctant to set a timetable for the company's driverless program, or even gesture toward any specifics with regard to how it will collect and use Cruise's data in its other programs.