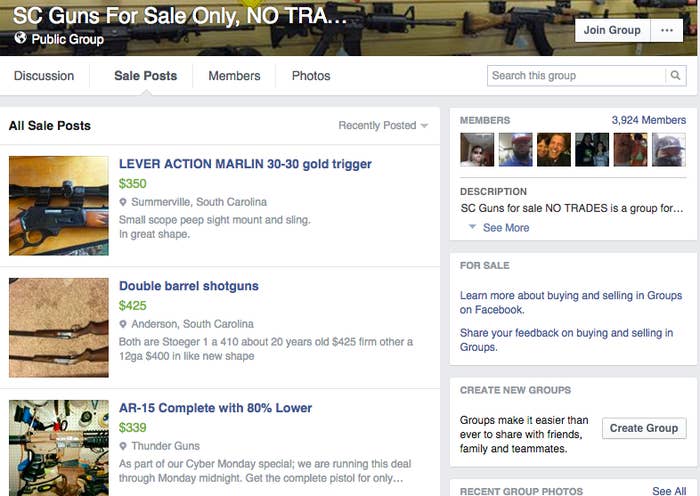 Facebook on Friday announced that it will no longer allow its users to conduct private firearms sales on its platform. The prohibition extends to Instagram as well.
"Today we are updating our policies for managing regulated goods to prohibit people from using Facebook to offer and coordinate private sales of firearms. This policy already prohibits people from offering marijuana, pharmaceuticals, and illegal drugs for sale," a Facebook spokesperson said in a statement to BuzzFeed News. "This policy update focuses on private or 'peer-to-peer' sales of weapons, not weapons that are being sold in stores or off Facebook through online, licensed retailers."
In other words, the crackdown effects only sales between private citizens. Licensed firearm retailers can continue to promote their wares on Facebook, as long as sales are conducted off the platform. The move comes as Facebook becomes increasingly more commerce friendly. The company introduced money transfer functionality in Messenger last year.
Previously, Facebook's terms of service stipulated that, "Ads and Sponsored Stories may not promote firearms, ammunition, paintball guns, bb guns, fireworks, explosives, pepper spray, knives, tasers, or weapons of any kind, including those used for self-defense. Ads and Sponsored Stories may not directly or indirectly link to landing pages where users can purchase any of these products." It did not mention private groups, pages, or private messages, leaving room for pages such as this: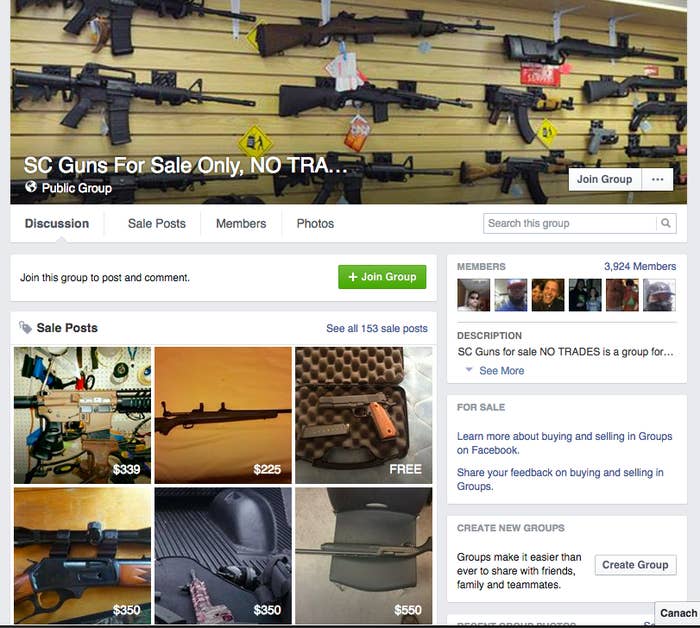 "Moms are grateful for the leadership shown by Facebook today by announcing that they will remove all unlicensed gun sales from their platforms," Shannon Watts, founder of Moms Demand Action for Gun Sense in America, said in a statement.
Facebook last updated its firearm policy in 2014 when it began actively blocking buyers offering firearms for sale without background checks. News of the company's latest policy update was first reported by Reuters.
This post has been updated with comment from Facebook.