Are These The First iPhone 6 Photos?
Possibly the first of many leaks.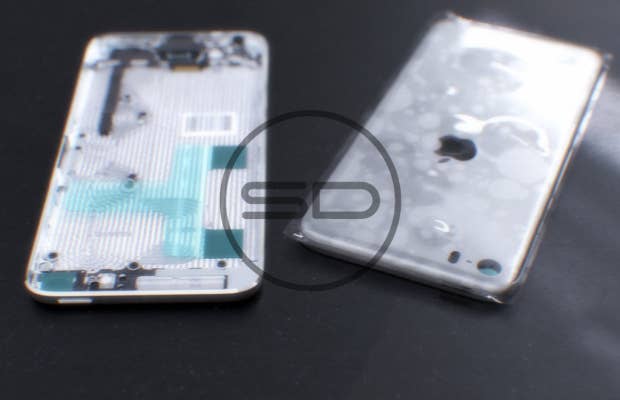 These grainy photos, first posted to The Verge, might just be our first glimpse at Apple's next iPhone.
This afternoon, Apple blogger Sonny Dickson — who has been right before on Apple leaks — posted four "teaser" photos to Twitter, suggesting that the images could very well be leaked shots of the iPhone 6. If real, they appear to show a slimmer and longer grey back casing.
According to Dickson's blog he's "not 100% sure this is the real back housing," but since he's been right before, there's some reason to believe this is the first of many shots we'll see leading up to next fall.
Dickson's blog has a few more exclusive photos of the potentially leaked phone you can find here.