In its first product launch of 2017, Apple announced that it is rolling out a series of new iPads and a special edition red iPhone to benefit the (Red) campaign to fight AIDS.
The updated iPads will come in a 9.7-inch model. The update comes in the form of a brighter 9.7-inch Retina display and A9 chip, an upgrade over the A8X chip featured in the iPad Air 2. The new iPad will be available to order starting Friday and in stores next week. Its starting price is $329 — about $70 less than the starting price of the Air 2.
The (Red) iPhone's specs are similar to those of the current iPhone 7 and iPhone 7 plus models. It'll be available in stores beginning Friday, March 24 .
They'll look like this: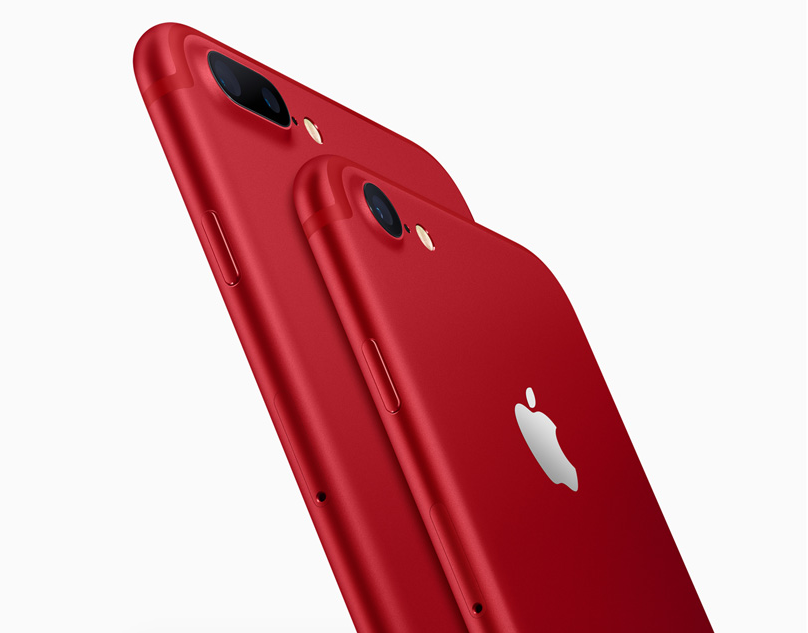 The launch was foreshadowed this morning when Apple's online store went down just after midnight, sometimes a signal of a new product announcement. But the new tablets come just weeks after some sluggish iPad sales in the company's most recent quarterly earnings report. According to the company, Apple sold 13.3 million iPads. Enough to earn $5.5 billion in revenue. Still, the sales figures are a 19 percent drop in iPads sold and show a 22 percent drop in revenue from a just one year ago.

Apple joined the (Red) campaign to fight AIDS in 2006 with the launch of a red a special edition iPod nano. Since then, the company has raised over more than $130 million from the proceeds of (Red)-branded Apple products.
"My view on this — which I recognize is different from that of some others — is that just as people have values, so too should corporations," Apple CEO Tim Cook said of the company's efforts on behalf of (Red) in an interview with BuzzFeed News last year. "One of ours at Apple is the idea that part of being a great company is leaving the world better than you found it."

CORRECTION
Original story said Apple raised $120 million from the proceeds of (Red)-branded Apple products. The story has been revised with the actual total: more than $130 million.