14 Last-Minute Tech Gifts For People You Wish Were Dead
HIGH-TECH COAL FOR YOUR NEMESIS' STOCKING.
1.
Facebook Gift Card - $25.00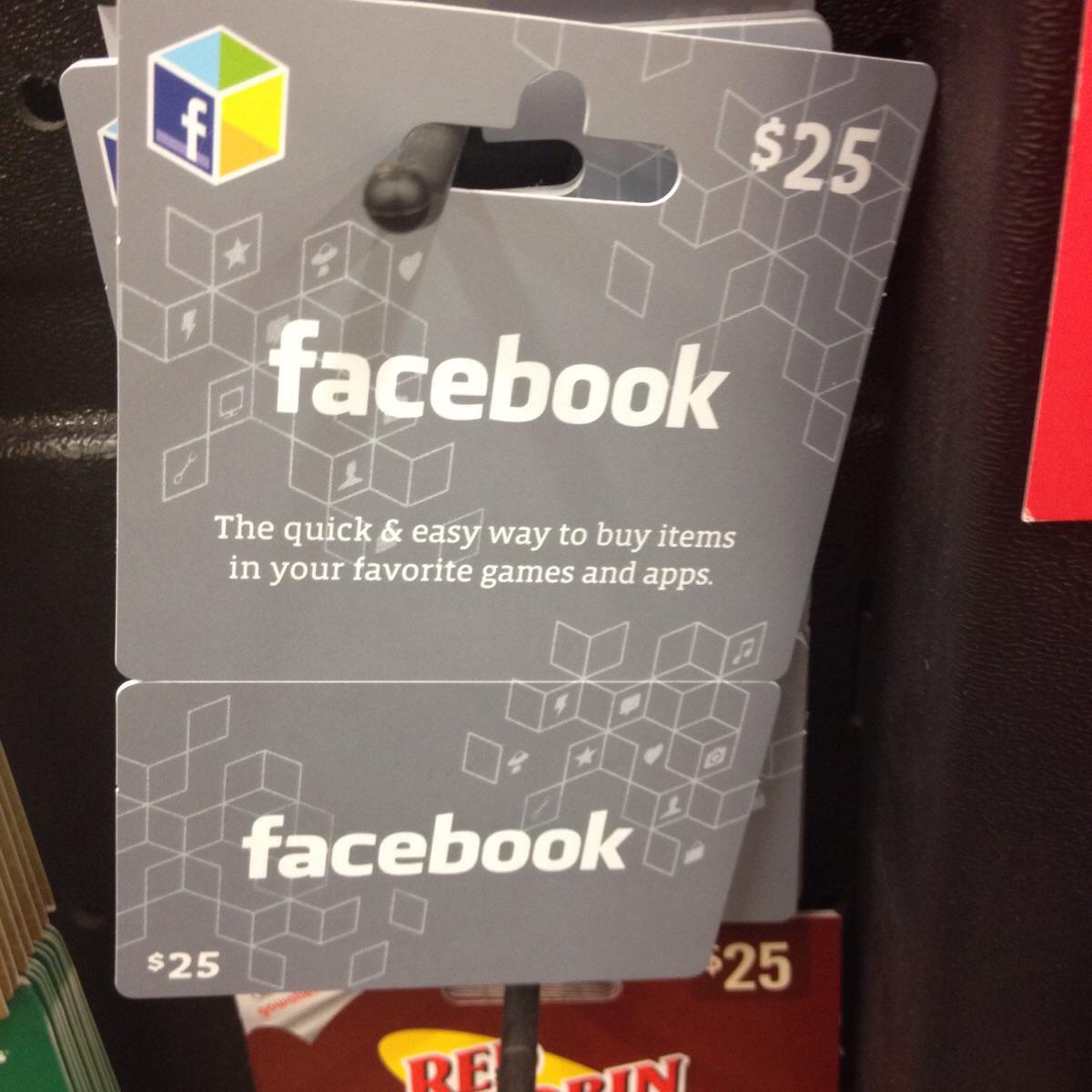 I'm not exactly certain what one of these would get you besides 25 DMs to strangers and an overwhelming sense of loneliness and despair.
2.
Go Away I'm Tweeting Mug - $15.50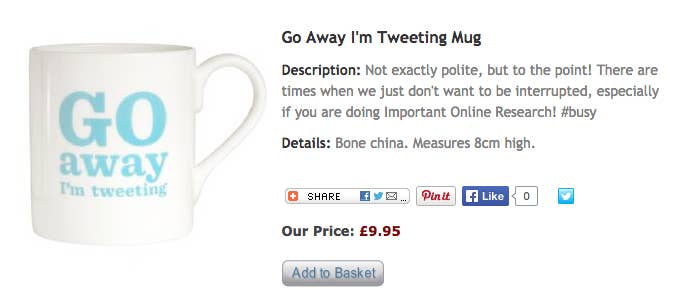 It is a truth, now universally acknowledged, that one should Never Tweet, but chances are, one of your friends or loved ones has chosen to ignore this credo, which is why you should get them this mug. It'll let everyone know that the mug's owner is sassy, unapologetic, and an absolute monster of a human being.
VERY IMPORTANT HOLIDAY GIFT FOR TWO REASONS:
1) #Engagement.
2) Helps remind people they're looking at a Christmas tree.
This topical bitcoin shirt tells everyone around you that you:
1) Quite possibly have $19.99 to spend on a shirt.
2) WHAT IS GOING ON?
3) NO REALLY WHERE AM I? I AM SCARED AND COLD.
Nothing says I love you like a gold bar of a dangerously volatile cryptocurrency and some light economic reading. Perfect for the dirigible-owning, mustachioed lunatic billionaire in your life!
6.
Hashkey One-Button USB Hashtag Keyboard - $26.47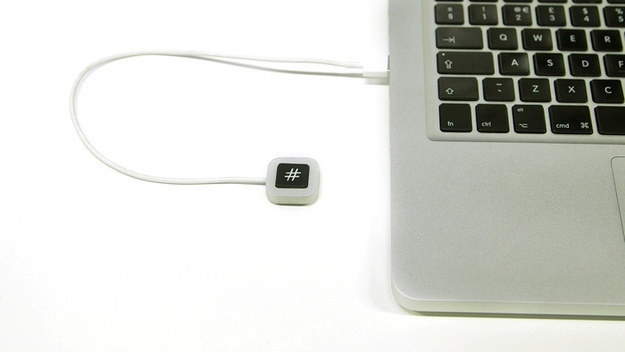 This kickstarter didn't quite raise its goal, so you can't actually purchase this for another human, but try to imagine the type of person who needs a dedicated hashtag button on their keyboard. Close your eyes and picture that person. Are you doing it? OK. Now, weep for humanity.
Look like Nostradamus and stock up on social media propaganda art before The Great 'Net War of 2028! Get it while it's still kitschy and not an active means to raise money for the war effort against the machines!
The proceeds for these carved rocks go to help keep the internet open, which is a decidedly good thing! For fans of the Information Superhighway and/or Lake Michigan.
I'm not even sure this is real. In fact, I think it's a design "concept" from 2010 and I can't find a price tag anywhere, but if you really want to own somebody this holiday season, tell them you bought them a social networking garment and read them the following description and watch the look on their face:


Technology is integrated into the mechanics of the garment. For example, a sensor is entegrated into the hood allowing the natural gesture of lifting the hood and putting it back down to communicate to Facebook. Lifting up the hood automatically sends a message and updates your status. Putting the hood down sends another message. A Facebook application allows you to customize your messages, assign them to groups of friends and even manage many different types of messages based on where you are, who you're pinging, or what your mood is.

11.
BlackBerry Passport - Factory Unlocked Smartphone - $549.99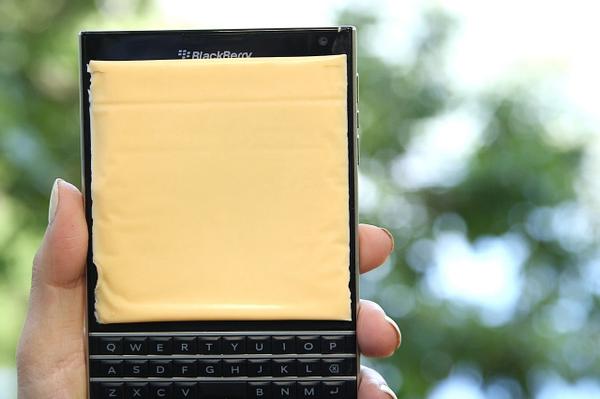 LOL LOOK AT THIS DUMB CHEESE PHONE
12.
13x19 Mount Rushmore of Steve Jobs, Bill Gates, Warren Buffet, and Mark Zuckerberg - $125.00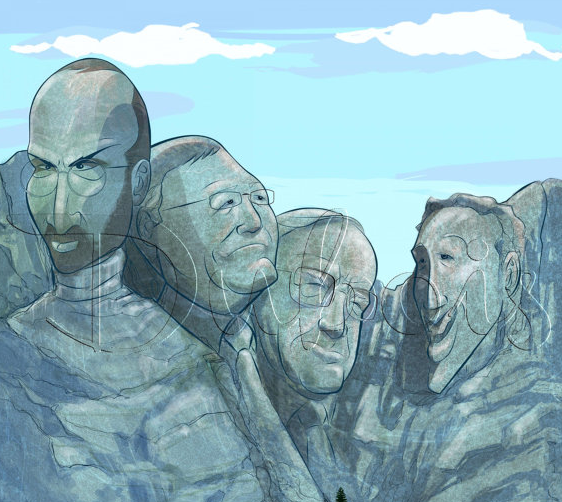 Disrupt your walls with this image of the four greatest men, nay people, to ever walk our pathetic little Earth.
Similar to the Twitter mug, this is for the man/woman/sentient car-driving bot in your life who can't get enough of sharing opinons, links, and hashtags in the Global Town Square.
14.
Zune 30GB Digital Media Player - $370.00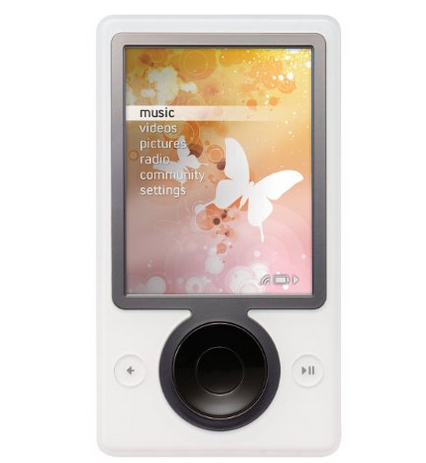 In the waning days of 2014, there is no greater gadget own than buying somebody a Zune. This is like the tech gadget gift equivalent of a shot in the groin. You are a bad person if you buy a Zune for anyone.