Oscar Pistorius Throws Up In Court After Hearing Graphic Evidence
The "graphic" details of Reeva Steenkamp's post-mortem examination became too much for Pistorius on sixth day of the trial.
Television cameras were temporarily turned off during Reeva Steenkamp's murder trial while a pathologist gave "graphic" evidence of his post-mortem examination of Steenkamp.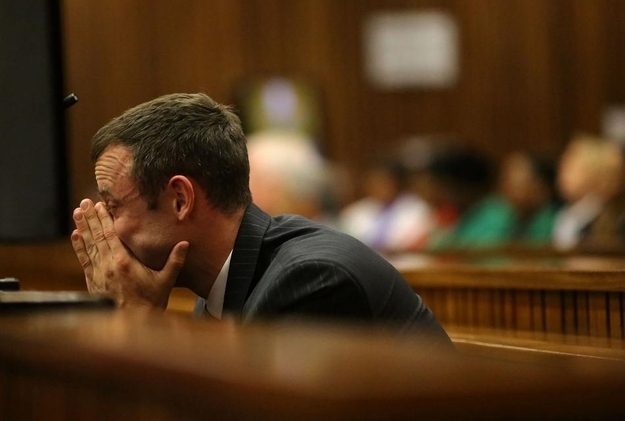 Sky News' Alex Crawford, who was in the court room at the time, said that Oscar Pistorius began making "loud retching noises and appears to be vomiting" as details of post-mortem examination were read out.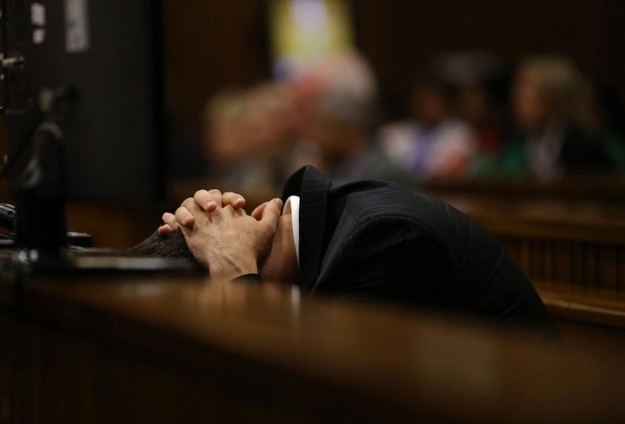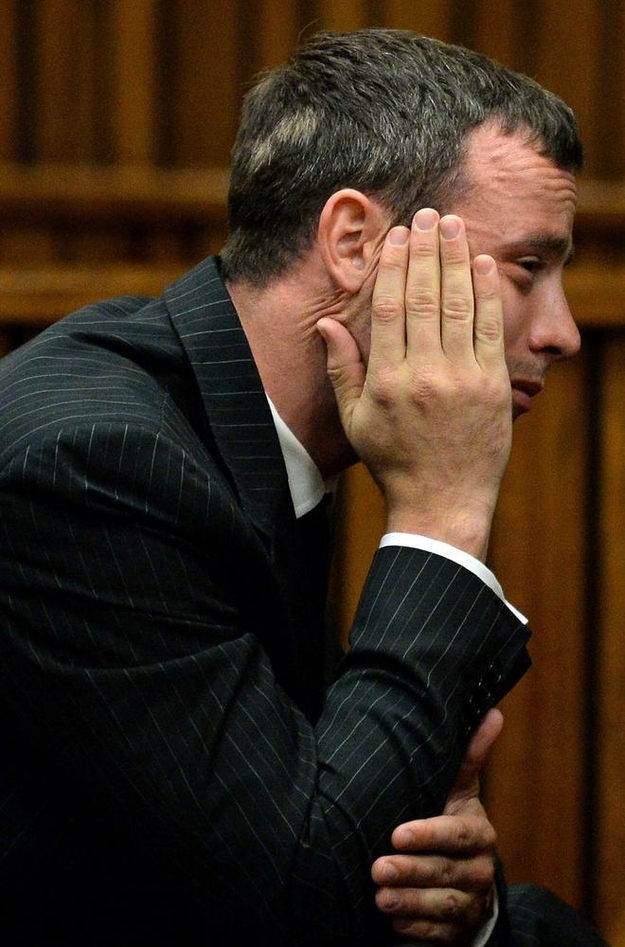 The judge repeatedly asked if Pistorius was well enough to continue, but his lawyer Barry Roux insisted the evidence continue.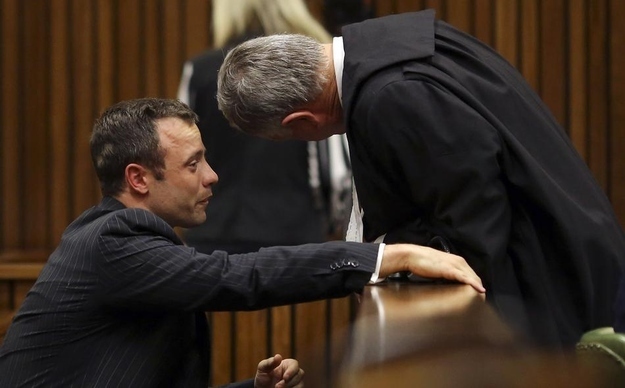 While Carl Pistorius ended up leaving the court room, and Pistorius reportedly stayed hunched over while covering his ears and retching.