Thousands Expected To Visit Nelson Mandela's Viewing In Pretoria
After a procession through the city, Mandela's coffin arrived at the Union Buildings for a viewing where it will lie in state for three days.
Nelson Mandela's coffin has been escorted from 1 Military Hospital to the Union Buildings in Pretoria where his body will lie in state for three days.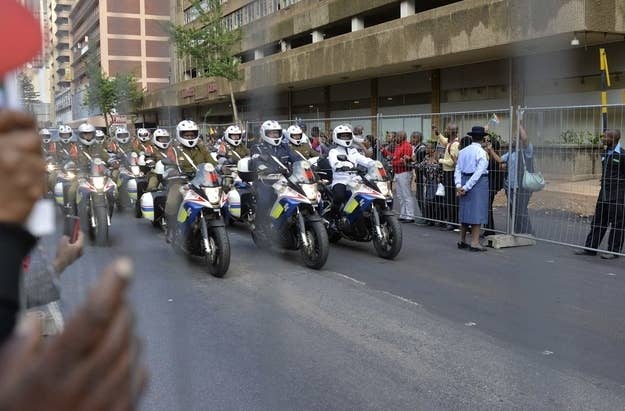 Mandela's coffin, draped with the South African flag and covered by a single flower, was escorted in a procession through Pretoria.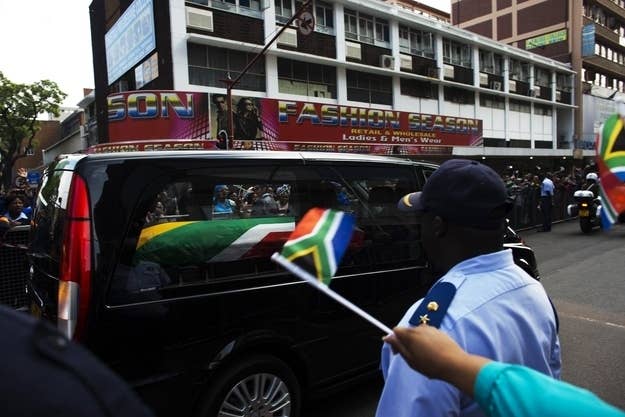 Residents lined the streets, singing and saying their farewells to Mandela.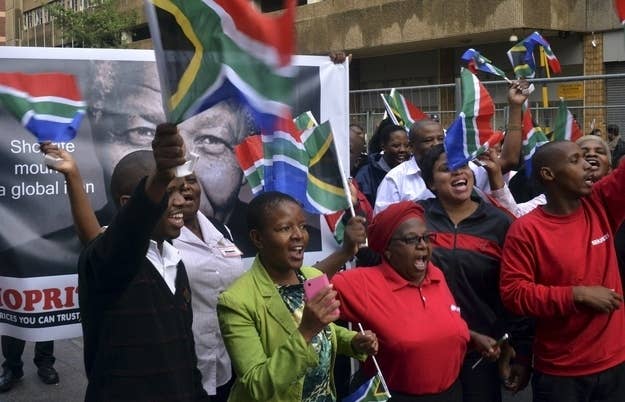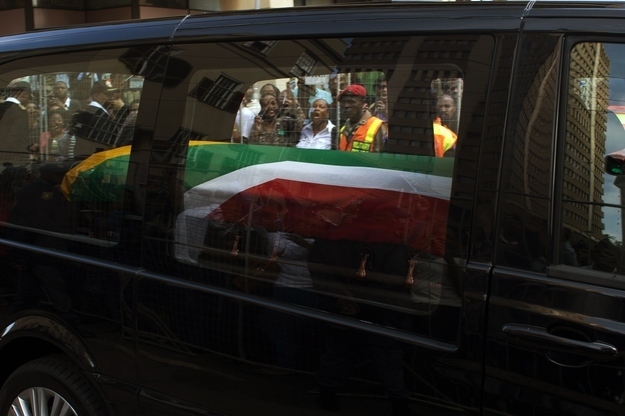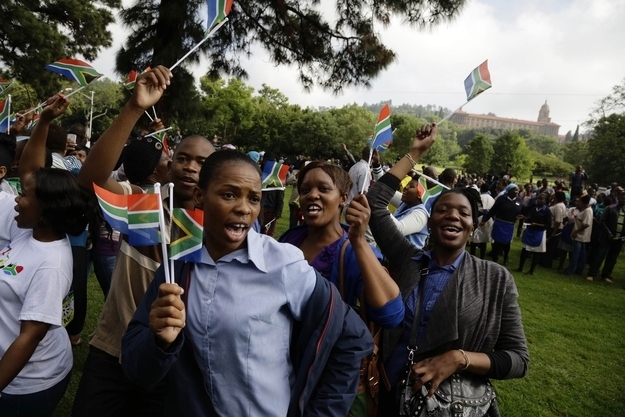 When the precession arrived at the Union Buildings, uniformed soldiers carried Mandela's coffin inside to a special viewing center.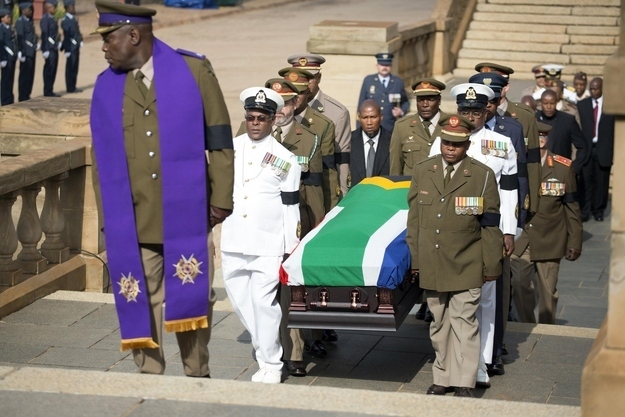 Members of the public waited patiently to say goodbye to their beloved leader.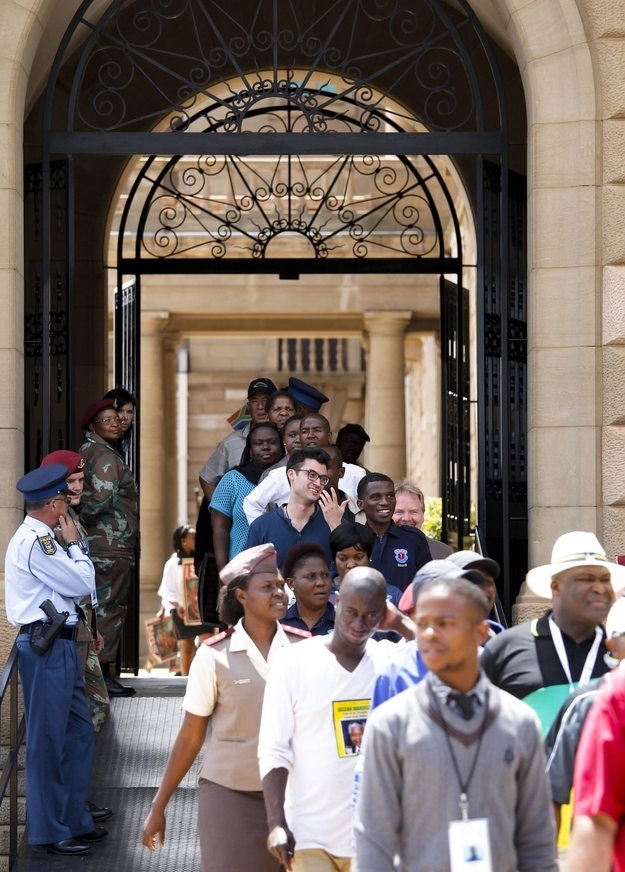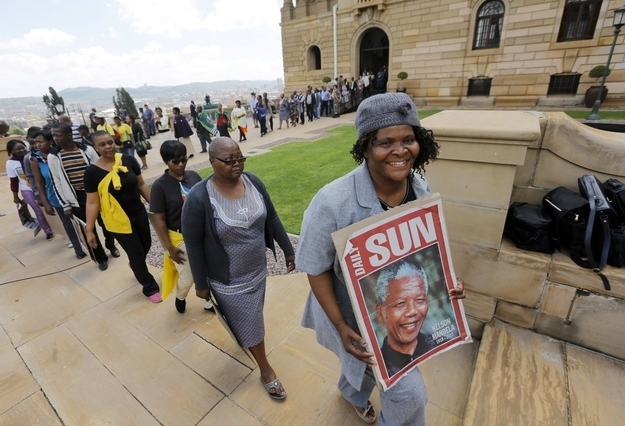 Many others waited in neighboring areas for transport to take them to the viewing.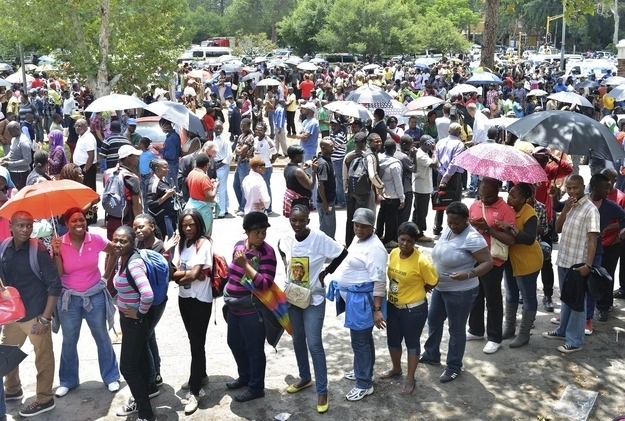 The viewing is open casket, and although the coffin itself is viewable in press photos, officials have banned cameras from inside the viewing area.
Many world leaders are expected to attend the viewing on Wednesday. Zimbabwe's President Robert Mugabe attended this morning.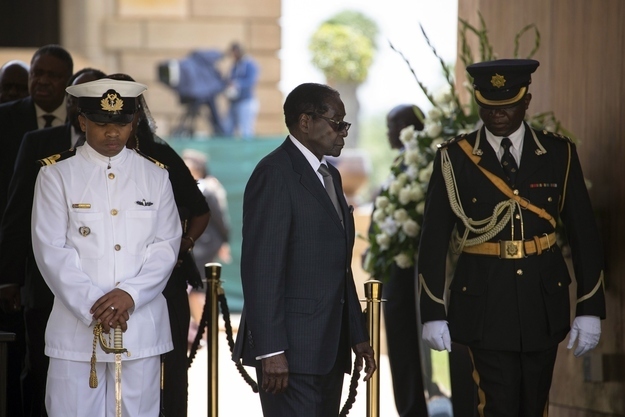 As did Sri Lanka's President Mahinda Rajapaksa.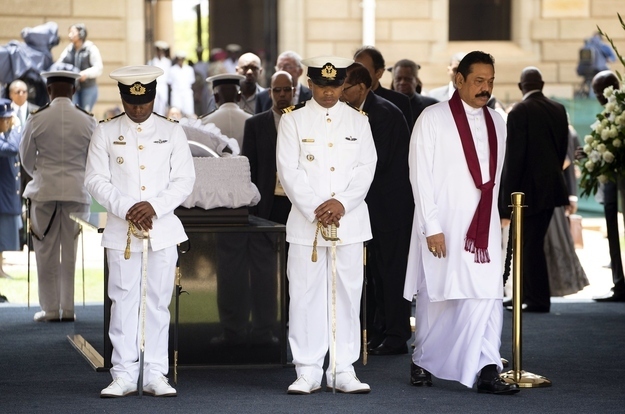 Mandela's daughter, Zenani Dlamini, came to say good-bye to her father.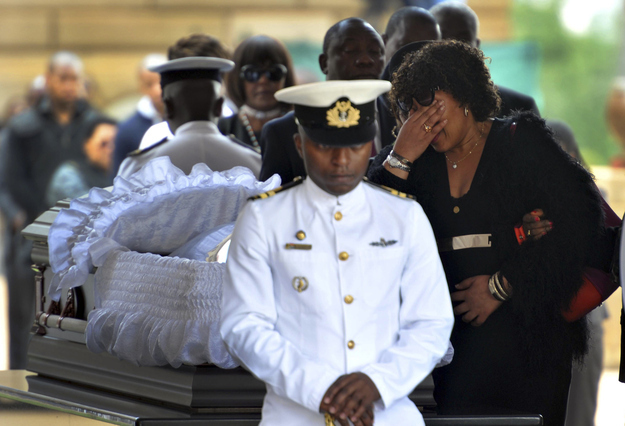 Mandela's widow, Graca Machel, and his ex-wife Winnie Mandela also attended the viewing. Many other members of the Mandela family will visit throughout the day.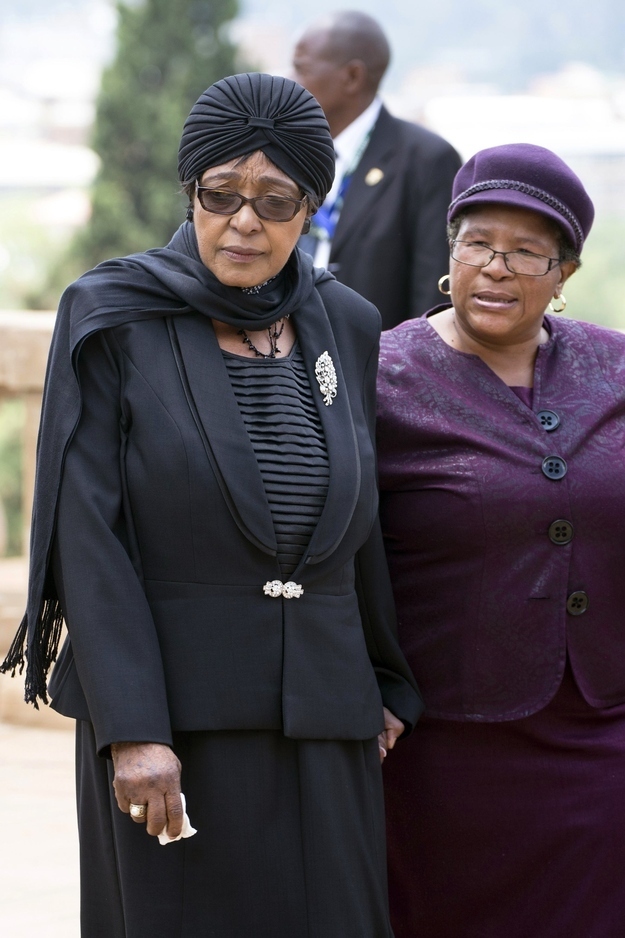 Supermodel Naomi Campbell came to Pretoria pay her respects to Mandela.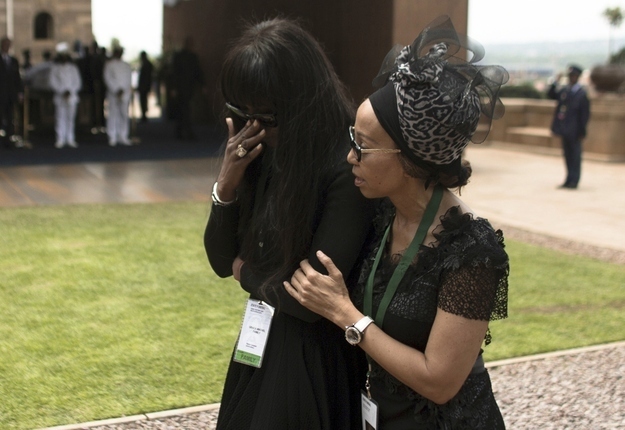 Bono, who attended Tuesday's memorial service, was also at the viewing alongside his wife and Mandela's former assistant.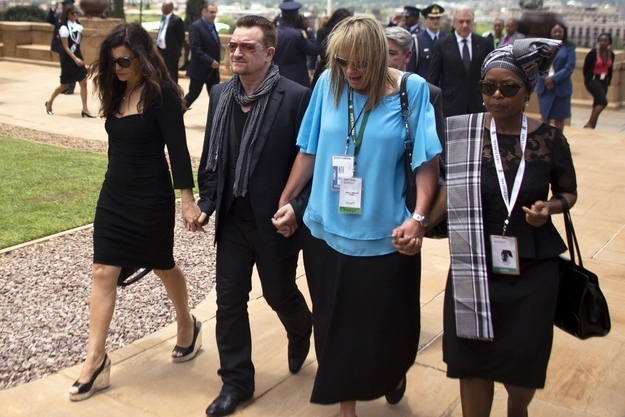 The viewing proved to be an emotional experience for the visitors, with many becoming visibly upset after seeing Mandela's body.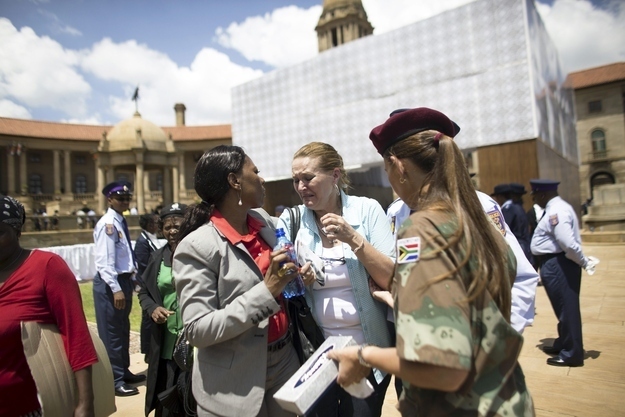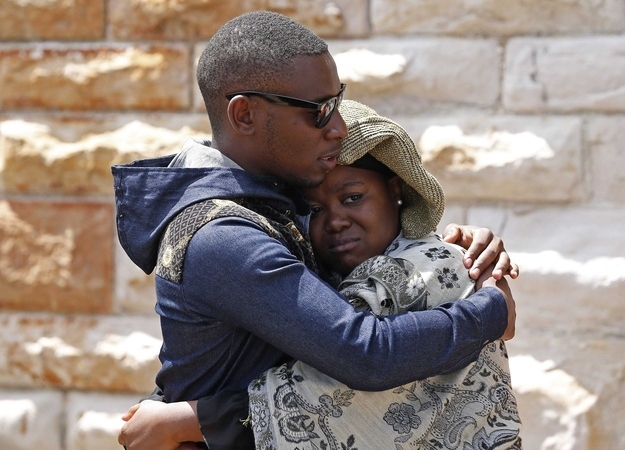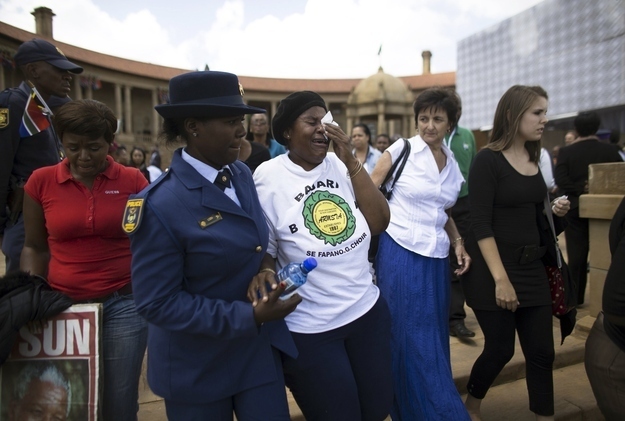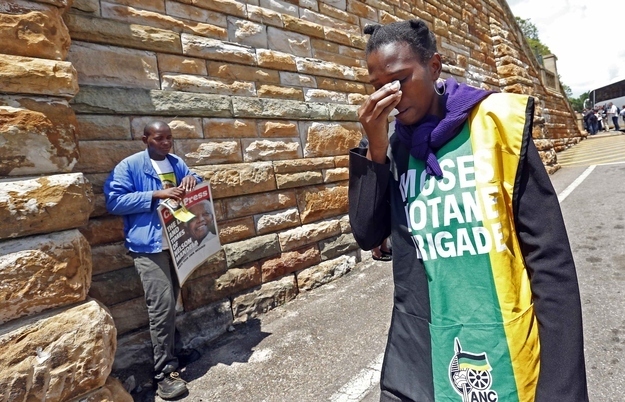 Soldiers had to assist a woman who collapsed after viewing Mandela's casket.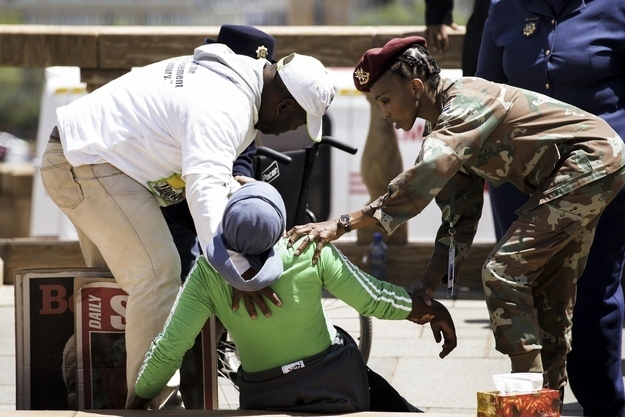 Every night Mandela's coffin will be driven back to 1 Military Hospital, and on Saturday it will be flown to Qunu in preparation for his funeral and burial on Sunday.
Cate Sevilla is the UK managing editor for BuzzFeed and is based in London.

Got a confidential tip? Submit it here.