A man from the San Francisco Bay Area has requested that Google Maps remove an aerial image of his son's dead body. Jose Barrera says that you can see the remains of his 14-year-old son Kevin, who was shot and killed in 2009.
Barrera says he discovered this week that you can see his son's body near a railroad track with several people, presumably police and investigators, and a police car nearby.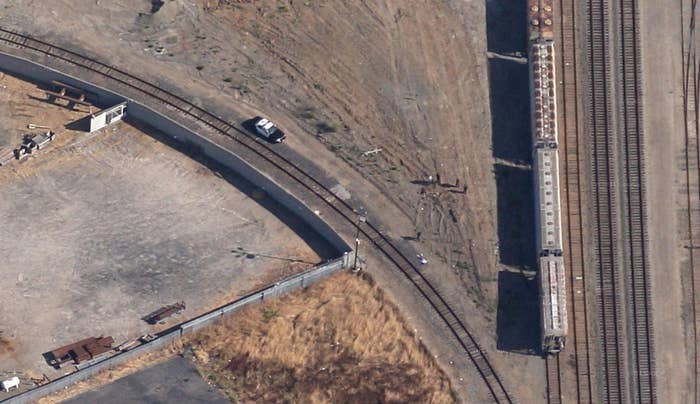 Barrera told KTVU-TV that we he found the image on Google Maps it brought back "a lot of memories," adding, "When I see this image, that's still like that happened yesterday."
"Since the media first contacted us about the image, we've been looking at different technical solutions. Google has never accelerated the replacement of updated satellite imagery from our maps before, but given the circumstances we wanted to make an exception in this case. We believe we can update this in eight days, and we've spoken to the family to let them know we're working hard on the update."
Kevin's body was discovered near a path railroad tracks that separate North Richmond and San Pablo in August 2009. His death remains a mystery, but police suspect Kevin was murdered in the same place his body was found.