Americans Rejoice As Panda Cam Will Be Back This Afternoon
The government shutdown has ended, and the National Zoo's Panda Cam will be back today. The Smithsonian Museum will also reopen today, with the National Zoo will reopening tomorrow, Oct. 18.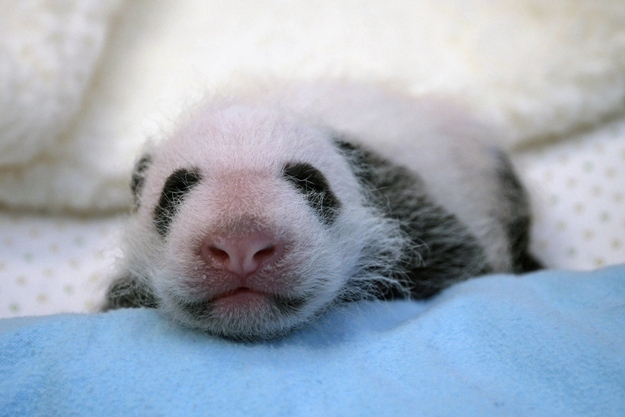 The government shutdown ended early Thursday morning after President Obama quickly passed the bipartisan bill funding the government through Jan. 15, 2014.
While many are rejoicing the end of a 16-day showdown for political or econimic reasons, others are focused on more important things: the return of Panda Cam!
The Smithsonian's blog announced this morning that the Smithsonian Museum will reopen today, and although the National Zoo won't be reopening until Friday at 10 a.m., the Panda Cam is expected to return this afternoon. It also confirmed that later today the zoo promises to release an update of the panda cub's growth over the past two weeks.
Panda lovers on Twitter were suitably ecstatic:
Some had conflicted feelings:
But overall, people are just happy about pandas...