Alice Munro Wins The Nobel Prize In Literature 2013
Canadian author Alice Munro has won the Nobel Prize in Literature 2013.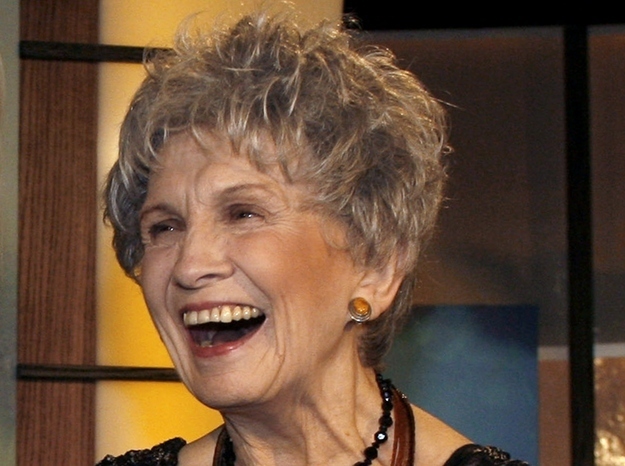 Alice Munro has been named as this year's winner of the Nobel Prize in Literature. She was called a "master of the contemporary short story," and, perhaps in keeping with the theme of short stories, the announcement of her prize was very succinct.
The official press release announcing Munro's win was just as short: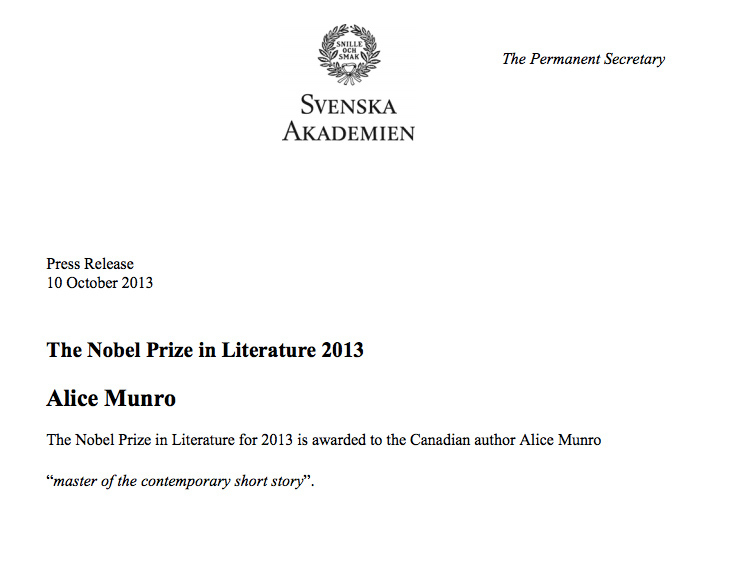 The announcement could have also been short because the Swedish Academy couldn't get a hold of Munro:
In an interview following the announcement, Peter Englund, the permanent secretary of the Swedish Academy, hailed Munro's ability to capture moods, saying she "deconstructed the central modern myth of romantic love."
Munro is best known for her works Dance of the Happy Shades which won the Governor General's Award, and The Lives of Girls and Women, which was adapted into a TV series in the '90s.
She is the 13th woman to win the Literature Prize.