Rodger Sherman, a reporter for SB Nation, spotted this young professional on Sunday doling out condoms at the Olympics.
And pretty much everyone had the same reaction...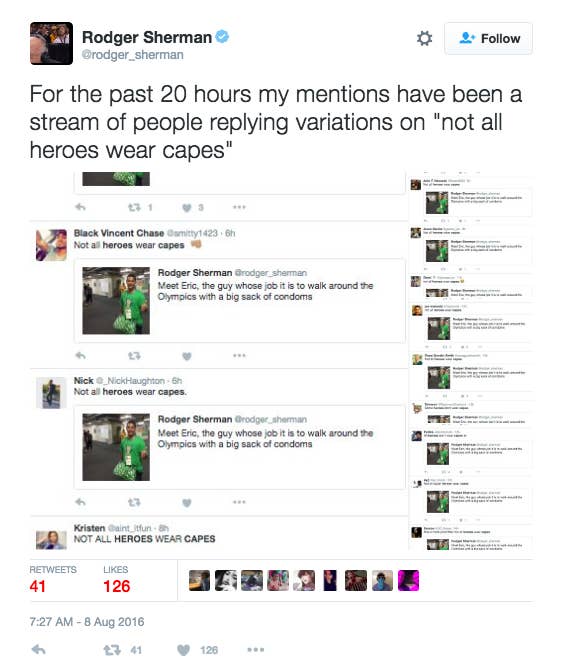 Sadly, Sherman wasn't able to interview Eric, because he was super busy.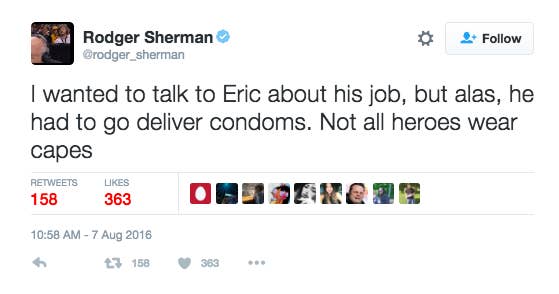 And apparently he's not the only rubber distributor in Rio.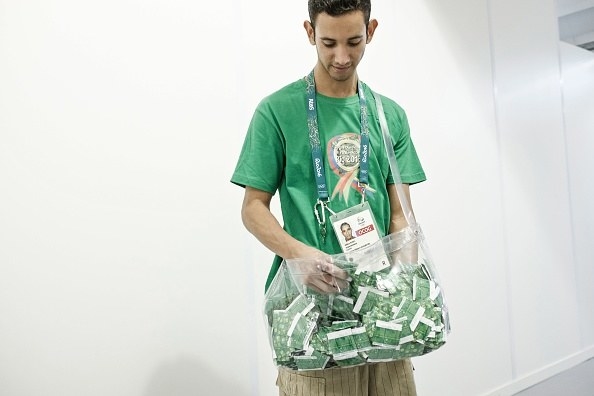 It seems that the vending machine full of 450,000 condoms that was provided by the International Olympics Committee just wasn't enough.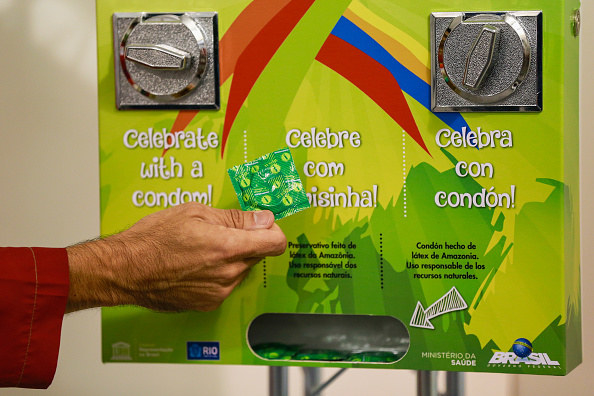 Eric, you the real MVP.
Sign up for BuzzFeed's Rio Roundup newsletter to get the hottest news each day of the games!