Mondelēz Global has recalled 16 different Ritz cracker products due to possible health risks related to one ingredient — whey powder.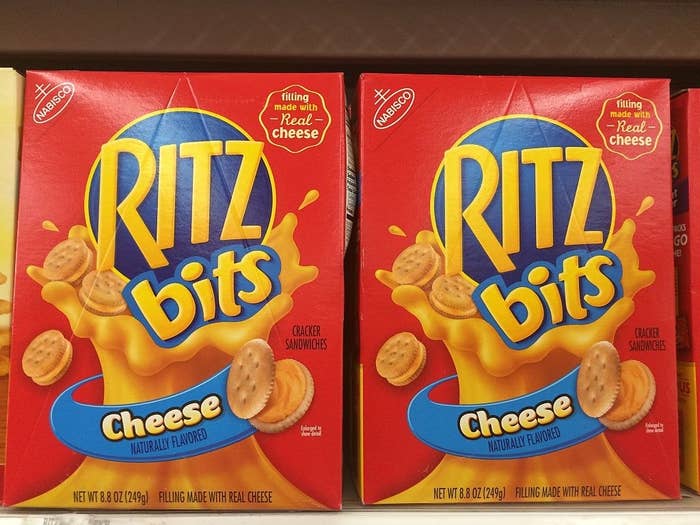 One of America's favorite cheese-filled cracker sandwiches may be contaminated with bacteria, and the snack's manufacturer is warning retailers and consumers across the country.
Snack company Mondelēz Global announced this weekend that it was conducting a voluntary recall of certain Ritz cracker sandwiches and Ritz Bits products that were sold in the US, Puerto Rico, and the US Virgin Islands. The recalled items contain whey powder, which the supplier has recalled over possible contamination with salmonella, a type of bacteria that can cause serious and potentially life-threatening illness. However, there have been no reported illnesses as of yet.
The 16 recalled products include Ritz cheese cracker sandwiches (bacon, whole wheat, and cream cheese varieties), Ritz Bits products (tiny, cheese-filled cracker sandwiches), and assorted cookie packets that contain the cracker sandwiches along with other products from the same manufacturer. The recalled products have "best when used by" dates ranging from January 2019 to March 2019.
Here is the full list of recalled Ritz products. The recall does not include Ritz Crackers that are not packaged as a cheese-filled cracker sandwich.
"Consumers who have these products should not eat them, and should discard any products they may have," the company said.
The recall is being conducted in cooperation with the US Food and Drug Administration.
Mondelēz is also urging consumers to reach out to the company at 1-844-366-1171 if they have any questions about the recall or concerns about products.
Salmonella typically causes severe diarrhea, fever, and abdominal pain. Most people will recover without treatment — but people with weakened immune systems are at higher risk.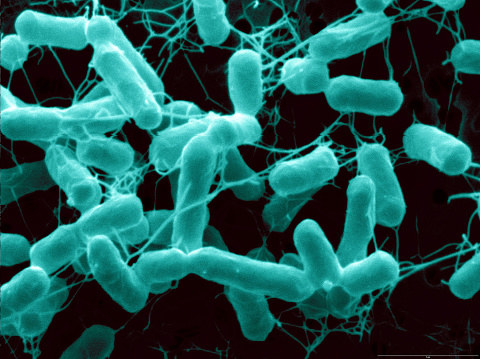 Salmonella bacteria are a common cause of food poisoning in the US, and cause approximately 1.2 million illnesses, 23,000 hospitalizations, and 450 deaths every year, according to the Centers for Disease Control and Prevention.
The bacteria are often linked to raw or undercooked poultry, eggs, and meat, or other premade foods containing these ingredients. However, the bacteria can also spread to other foods from contaminated surfaces, cooking tools, or unwashed hands.
Symptoms of infection include diarrhea (sometimes bloody), abdominal pain or cramping, fever, nausea, and vomiting. These typically begin 12 to 72 hours after exposure. These usually last about one week and go away without treatment, but supportive care like rest and fluids can help ease symptoms.
Some people may have such severe symptoms that they are hospitalized and require antibiotics. In rare cases, salmonella can spread to the bloodstream and cause severe or fatal illnesses, such as blood vessel infections, endocarditis (an infection of the inner lining of the heart), or arthritis. Young children, the elderly, and people with weakened immune systems are at higher risk for complications or death from salmonella infections.