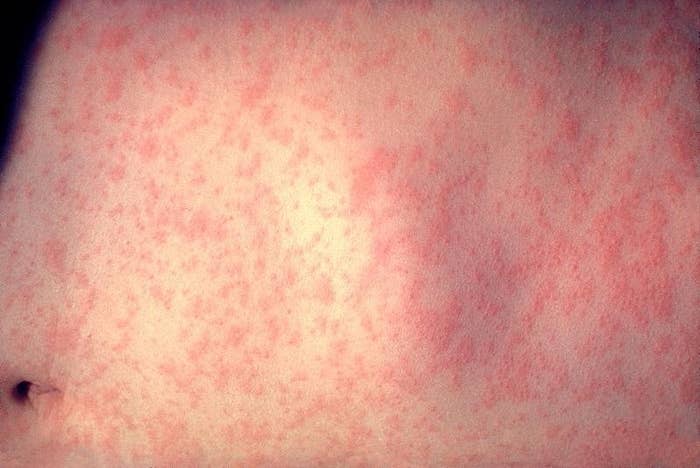 More than 41,000 children and adults in Europe have been infected with measles since January, and 37 people have died. The number of cases during the first six months of 2018 was higher than any other annual total in the past decade, according to a recent report from the World Health Organization. Previously, the highest total number of cases in Europe was 23,927 in 2017.
Measles is a highly contagious viral infection that causes respiratory symptoms and a rash, but it is preventable with a vaccine.
In the US, there have been 107 measles cases in 21 states so far this year, and unvaccinated individuals are at greater risk. Travelers can potentially spread measles, particularly in communities with a high number of unvaccinated people.
Seven countries in Europe have had over 1,000 adult cases, including popular travel destinations like Italy, France, and Greece. Ukraine has been hit the hardest with over 23,000 cases — more than half of the total number for all of Europe — and Serbia has experienced the largest number of deaths due to measles, 14.
England has had 828 cases, mostly among unvaccinated young adults and those who have traveled to countries with widespread outbreaks, according to Public Health England. This has prompted officials to issue travel warnings and encourage vaccinations for those who missed out as children.
Health experts are concerned about poor immunization coverage and inadequate disease surveillance. "This partial setback demonstrates that every person who is not immune remains vulnerable no matter where they live, and every country must keep pushing to increase coverage and close immunity gaps," Dr. Nedret Emiroglu, director of health emergencies and communicable diseases at the WHO Regional Office for Europe, said in the report.
Measles is an infection caused by a virus that lives in the nose and throat. It spreads through direct contact or coughing and sneezing, which produces tiny infectious droplets in the air that can be inhaled. You can also contract measles from touching a contaminated surface. Anyone who is unvaccinated or hasn't developed immunity to the virus can become infected.
It takes about 10 to 14 days after exposure to start feeling sick and initial symptoms include a fever, cough, runny nose, watery eyes, and white spots inside the mouth. After a few days, a blotchy red rash will appear on the face and spread to the rest of the body; it typically goes away in about one week.
There is no specific treatment for measles, but fluids and rest can help. Once you recover from measles, you are immune for life.
Complications from measles include encephalitis or swelling of the brain, severe dehydration due to diarrhea, blindness, pneumonia, and death. Unvaccinated children are at the highest risk of developing complications or dying from measles.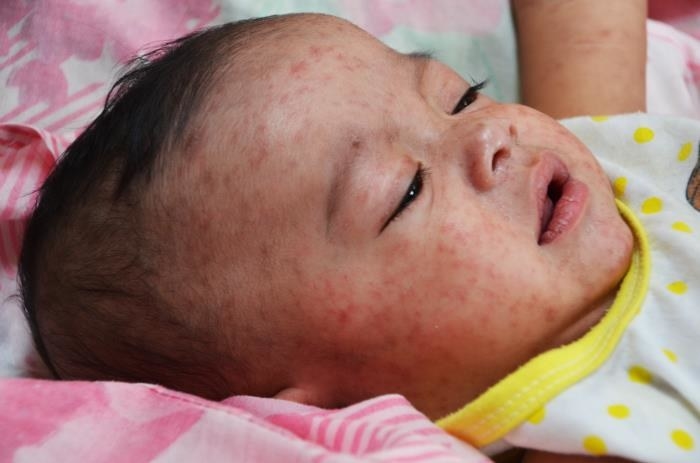 In the past, measles was a common infection that caused major epidemics every few years and killed millions of people annually. Since the introduction of the measles vaccine in 1963, the number of measles cases has decreased significantly. According to the WHO, vaccinations caused an 84% drop in measles-related deaths worldwide between 2000 and 2016.
However, measles remains one of the leading causes of death in children worldwide and is common in parts of Africa and Asia. In order to prevent measles, a community needs to have at least 95% immunization coverage every year, according to the WHO. This means every child gets two doses of a measles-containing vaccine, as well as any teen or adult who missed out on routine immunization.
The vaccine is often given in combination with the mumps and rubella vaccines, which is called MMR. Two doses of the MMR vaccine is 97% effective, and one dose is 93% effective at preventing the infection, according to the CDC.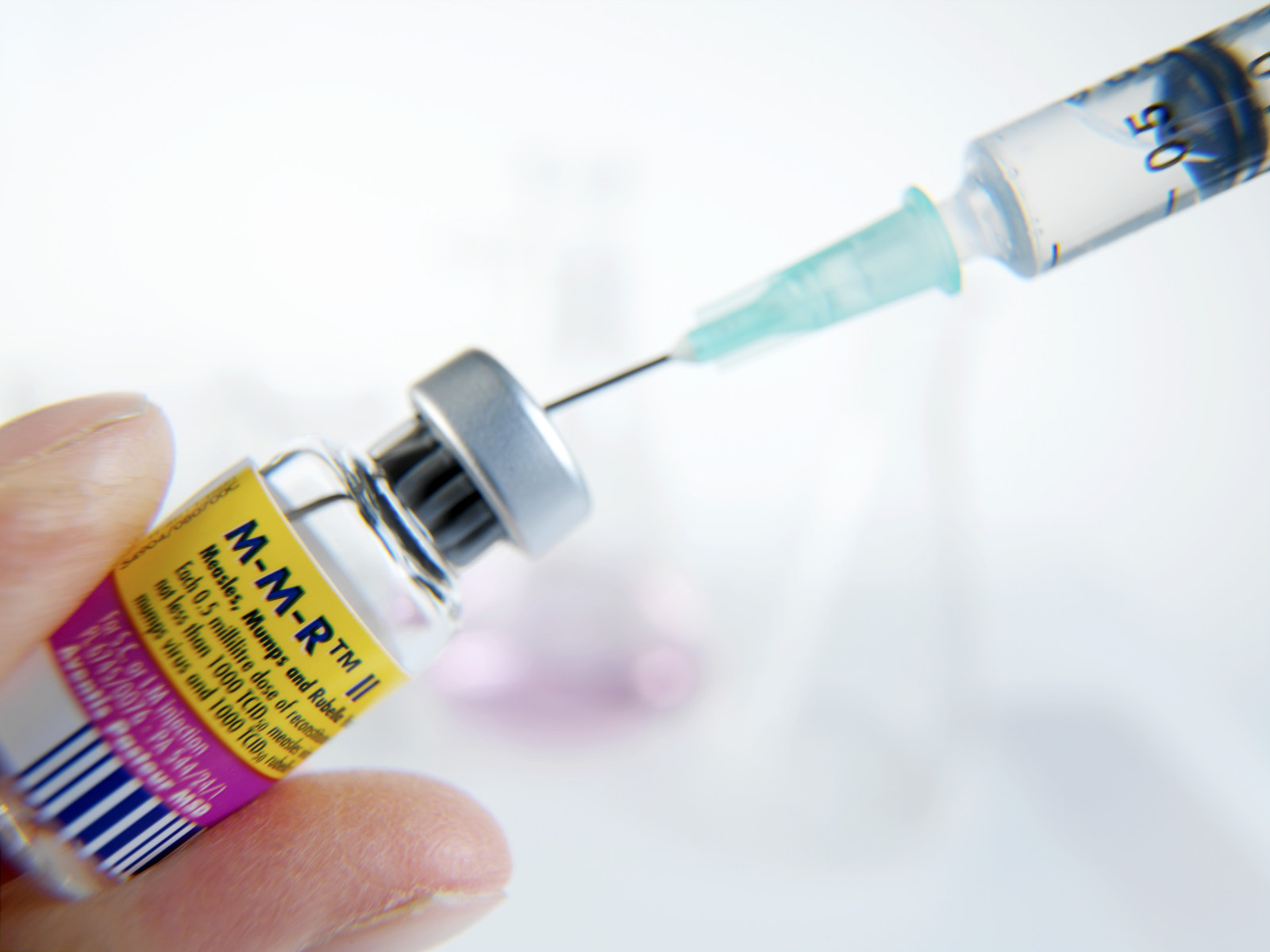 In the US, where most schools and colleges require students to get vaccinated before entering, there are a growing number of parents refusing to vaccinate their children based on religious or moral grounds in states that allow nonmedical exemptions.
Vaccination is intended to protect both individuals and populations. When most of a community is immunized against an infectious disease, there is herd immunity, which means the chance of an outbreak is very low and it can be easily contained. Herd immunity protects those who can't get vaccinated for medical reasons, such as young infants and people who are immunocompromised.