On Tuesday, musician and literal goddess Janelle Monáe dropped the video for her new single "Pynk" and it has taken the internet, and the world, by storm.
In the video, Monáe and her backup dancers appear wearing frilly, voluminous, pink pants that look exactly like...you guessed it: vulvas!
Here's a close-up of the pants in all their pink, ruffled glory.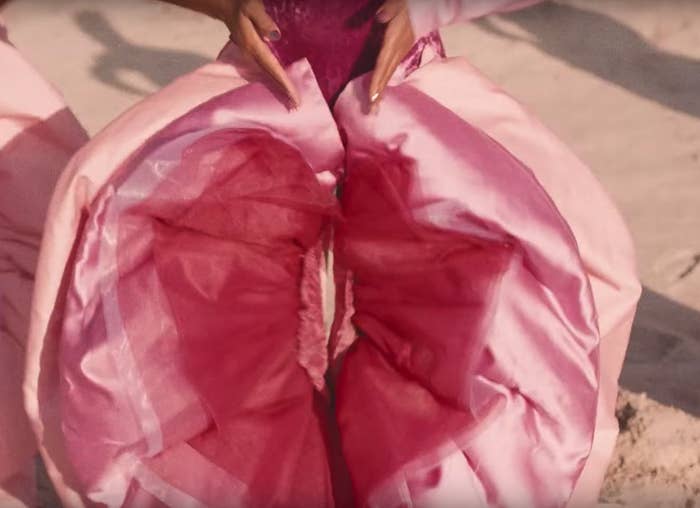 Whatever you call them — vulva slacks, pussy pants, labia leggings — these pants are definitely an unashamed celebration of female anatomy.
Just when you thought it couldn't get better, actor Tessa Thompson appears between Monáe's legs like a beautiful, figurative clitoris.
People have been losing their damn minds over the pants and the whole video in general.
Thank you, Janelle Monáe, for blessing us with these vulva pants and your artistic brilliance.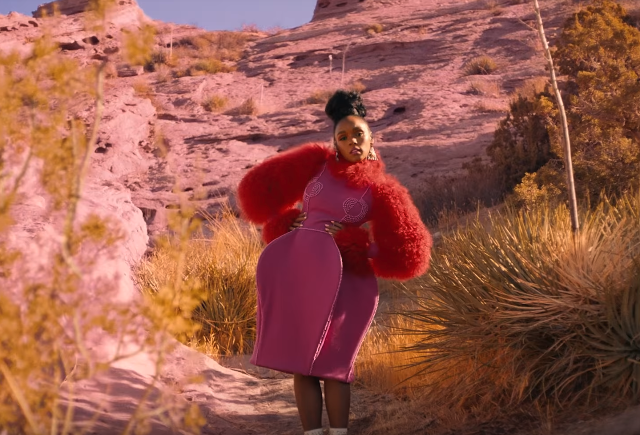 Here's one more vulva pants GIF for the road!