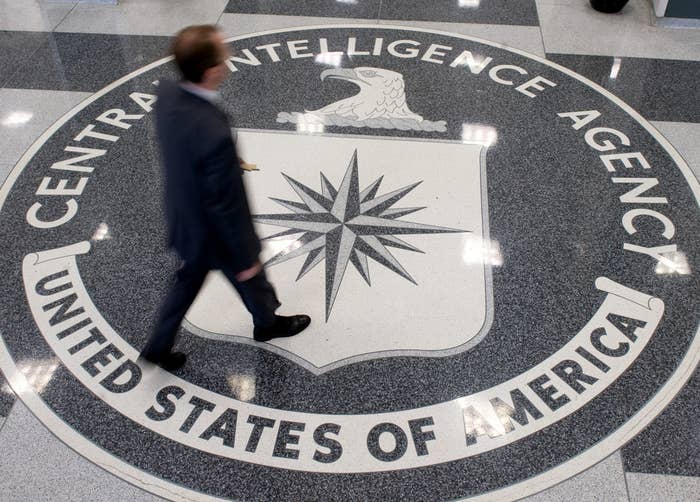 WASHINGTON — U.S. intelligence officials — in leaks to news organizations and quiet conversations in Washington — have begun to blame Edward Snowden for their failure to anticipate Russian aggression in Crimea.
But several current and former intelligence officials said that the U.S. failure to see into Vladimir Putin's plans is profound and long-running, and that there is little evidence that Snowden's leaks allowed Russia to evade U.S. intelligence more effectively than it had already been doing.
"The Snowden leaks had nothing to do with Ukraine," Fred Fleitz, a former senior CIA analyst, told BuzzFeed on Monday.
"Russia could have pulled this off without Snowden," said another former CIA analyst.
American foreign policy setbacks are inevitably followed by a round of Washington finger-pointing, a sport that is already well underway. Snowden "is clearly in Moscow under the influence of intelligence services for a country that is expanding its borders today using military force. I think there's a lot more questions that need to be answered here," House Intelligence Committee Chief Mike Rogers, a leading CIA ally, said on Meet the Press Sunday.
U.S. officials complained to theWall Street Journal in a report published late Sunday that Russian leaders were "shielding more communications from the U.S." One top U.S. official told the paper: "That is the question we are all asking ourselves." The report went on to say: "Some U.S. military and intelligence officials say Russia's war planners might have used knowledge about the U.S.'s usual surveillance techniques to change communication methods about the looming invasion."
The report didn't mention Snowden, but the implication was hard to miss — and indeed, immediately prompted a wave of explicit speculation online that Snowden had allowed Russia to evade U.S. surveillance.
But other analysts said that the U.S. failure is in fact rooted in a simple failure to penetrate Putin's inner circle with old-fashioned spycraft. The Wall Street Journal also reported that there were no American assets on the ground in Crimea as the crisis spiraled.
And two foreign intelligence officials pointed to that as the central problem in the U.S. understanding of Russia.
"The Americans treat the world like everything they need to know can be digitally intercepted and analyzed by mining phone calls and emails for background," said one British intelligence officer who has been based in the Middle East for the last four years. "The reality is that in many parts of the world — I would say, particularly in those parts of the world that the Americans might be most worried about — data is analog and people communicate the old fashioned way."
The Americans, he added "think more is better. They didn't understand Russia's intentions in Egypt or Crimea because it is not something you can see in an email or phone call."
Israeli intelligence officers voiced a similar criticism of U.S. intelligence gathering.
"We just don't see them investing in field work the way they used to. And we believe that has affected their ability to foresee and predict what is happening in the region," one Mossad agent said.
Still, Snowden's revelations probably haven't helped. Some of Snowden's leaks may have allowed Moscow "to get smarter on how to beat" American-led efforts to track Russian moves, Fleitz said.
The other former CIA analyst, however, noted that American intelligence agencies had not exactly been facing a political mandate to understand the Black Sea peninsula.
"It takes a ton of work" to develop a good HUMINT source, the analyst said. "And who gave a crap about Crimea until February?"