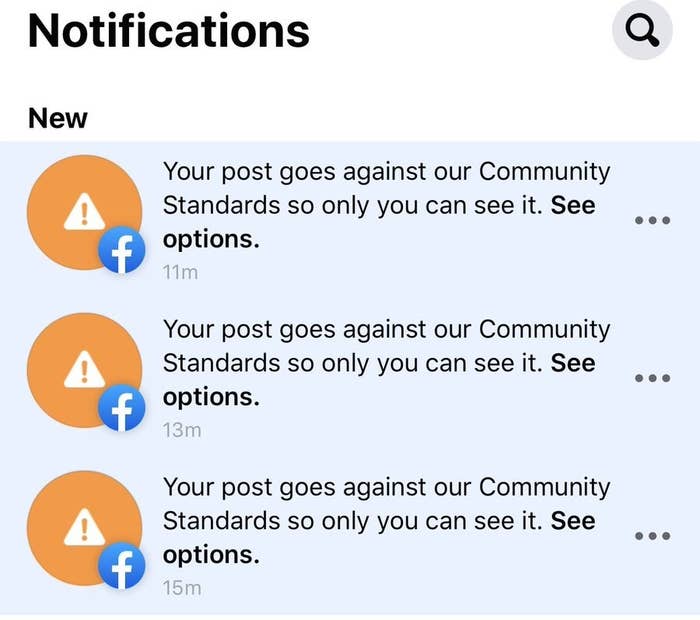 Facebook CEO Mark Zuckerberg says a bug that flagged Facebook posts with links to articles published by reputable news sites about the coronavirus as spam was caused by an error with the company's spam detection system.
Many people complained on social media on Tuesday that they had received notifications that posts with links to articles by news publications went against Facebook's Community Standards.

On Wednesday, Zuckerberg told reporters that the problem was caused by a "technical error."
On Tuesday evening, Facebook's vice president of integrity, Guy Rosen, confirmed the bug on Twitter and said the company had restored all the posts that were unintentionally removed.

Posts linking to articles published by BuzzFeed News, Politico, the Atlantic, and the Sydney Morning Herald about the coronavirus were all flagged.

Users were told that the reach of their post had been limited so "no one else can see your post."

Earlier, Rosen rebuked speculation by the company's former security chief, Alex Stamos, that the error was a result of "less human oversight" of an anti-spam machine learning algorithm.
Facebook told its workers Monday to work from home if possible. On Tuesday, the company told its contract moderators not to come into the office; however, they are barred from working from home due to privacy concerns.
Facebook has previously launched a number of initiatives to combat misinformation and spam about the coronavirus, including allowing health authorities to flag fake news and showing users an information module when searching for information about the virus.