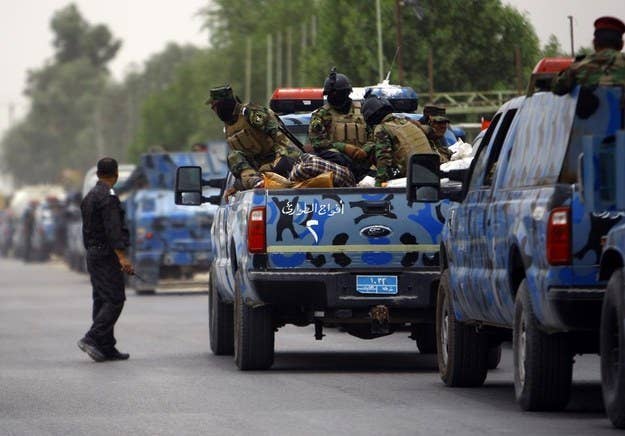 Islamist militants took control of Iraq's second-largest city of Mosul on Monday, overrunning the headquarters of the provincial government after four days of heavy fighting. By Wednesday, ISIS militants had also seized the city of Tikrit, Saddam Hussein's former hometown that lies about 95 miles north of the capital Baghdad.
Hundreds of armed fighters belonging to the jihadist Islamic State in Iraq and the Levant (ISIS) and its allies stormed the Mosul government building Monday night. By Tuesday, they had destroyed police stations as well as taken control of the airport, army HQ, banks, and freed hundreds of prisoners from jail. Mosul has a population of around 2 million and is a center of Iraq's petroleum industry.
Iraqi security forces personnel fled the fighting in the face of ISIS's overwhelming firepower, and called for the central government in Baghdad to send reinforcements. ISIS also claimed it seized other towns in Nineveh province, of which Mosul is the capital.
In Jan., ISIS seized control of Fallujah In Iraq's largely lawless Anbar province, providing it free reign over the border with Syria, were ISIS fighters are also battling other Syrian rebels.
ISIS, which calls for an Islamic state in Iraq and Syria, started as an al-Qaeda affiliate, but al-Qaeda leadership has since cut ties with the ultra-violent group.
Following the attack, Iraq's prime minister, Nouri al-Maliki, asked parliament to declare a state of emergency, raising further doubts over the Iraqi army's ability to protect civilians following the U.S. drawdown of troops.
ISIS has carried out a series of attacks across western and northern Iraq in recent days in a show of force, killing scores of people. Many Mosul residents, however, are also angry with the Iraqi government and military for alleged corruption and abuse of power.
The governor of Nineveh province, Atheel al-Nujaifi, made a public plea on Monday for residents to fight off the militants: "I call upon the men of Mosul to stand firm in their areas and to defend them against the strangers and to form public committees in their districts to help their people and to protect their areas."
But in an indication of ISIS's firepower, Nujaifi was himself forced to flee late on Monday.
Mosul was a stronghold of the insurgency against the U.S.-led invasion of Iraq. On Wednesday, ISIS shared photos of its fighter with U.S. tanks and weapons seized from the departing Iraqi military.
ISIS' seizure of Mosul (after days of preceding violence) caused widespread panic among residents. Thousands of civilians fled from around Nineveh province on Wednesday, many heading to safer grounds in Iraq's autonomous Kurdish regions.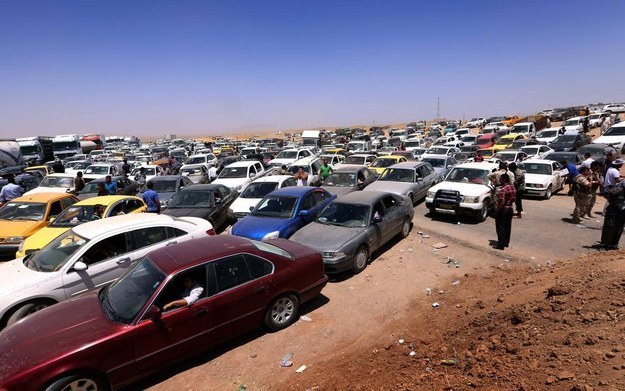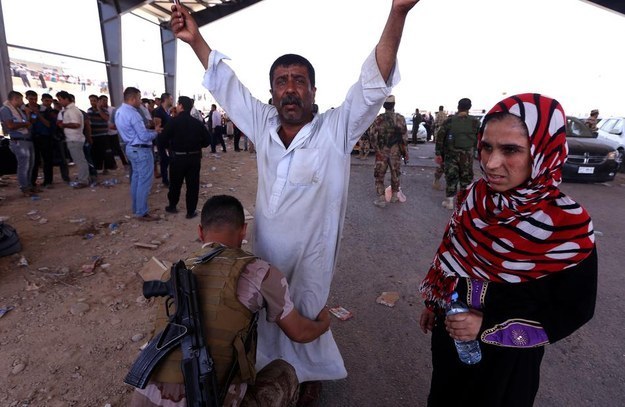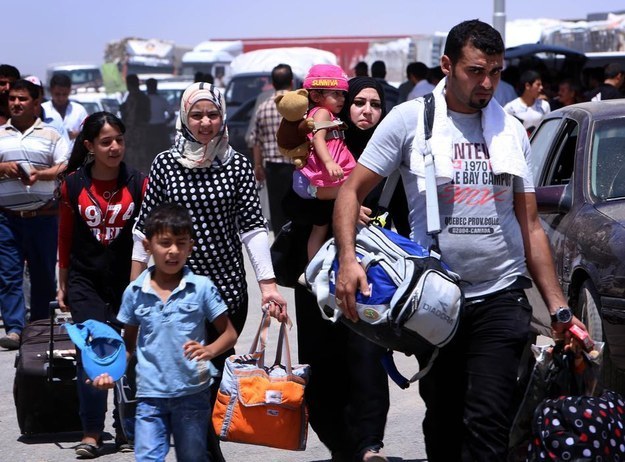 Two bombings at a funeral procession near Baghdad also killed 20 on Wednesday. Violence in Iraq is rising to levels not seen since the height of the insurgency in 2006-2007. Over 480 Iraqis were killed in just the first seven days of June this year.