Top Maine Paul Supporter Switches To Mitt
Rep. Ryan Harmon was a rare elected official to endorse the libertarian. "Join me in supporting Mitt Romney."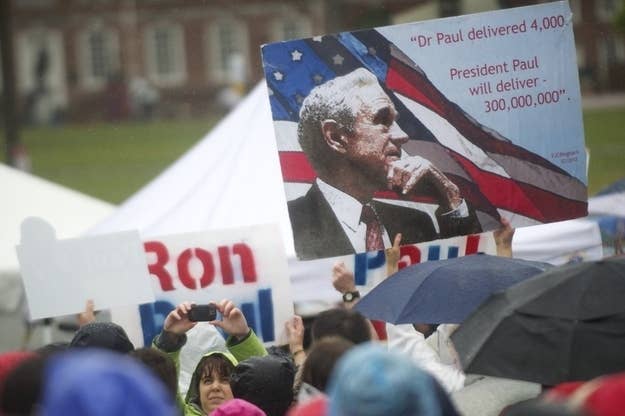 Ron Paul's presidential campaign is slogging ahead, without hope of the nomination or mainstream recognition, but accumulating delegates to carry his message to the Republican National Convention in Tampa.
But even some of Paul's core supporters are getting tired of the slog. Maine State Rep. Ryan Harmon sent out this mass email today, urging Paul supporters to "come together and unite as Conservatives" around Romney at the state convention tomorrow:
From: Ryan Harmon
Date: May 4, 2012 10:19 AM EDT
Subject: Maine Republican Convention A Call for Unity

Dear Friends,

We are making incredible strides in our effort to restore liberty and fiscal responsibility to America. Over the past few months Dr. Paul has been an exemplary advocate for our shared commitment to the Constitution. I am sincerely grateful for his contributions and I am honored to have had the opportunity to support him.

With the General Election in sight, I believe that we can best advance our shared ideals by uniting with our fellow Republicans to challenge Barack Obama. Mitt Romney is a proven leader in the movement to restore prosperity and freedom to America and there is no doubt in my mind that he will be a principled President.

Friends, I urge you to join me in supporting Mitt Romney and voting for his slate of Delegates to the Republican National Convention. Now is the time for us to come together and unite as Conservatives.

In Liberty,

Ryan Harmon
State Representative
District #45
Burnham, Freedom, Knox, Montville, Palermo, Thorndike, Troy, and Unity
"Liberty lies in the hearts of men and women; when it dies there, no constitution, no law, no court can save it; no constitution, no law, no court can even do much to help it." - James Madison