Spartanburg Asks: Stephen Who?
Colbert is on the march. South Carolina doesn't seem entirely to be in on the joke. "I don't know how serious he is about it," muses Gidley.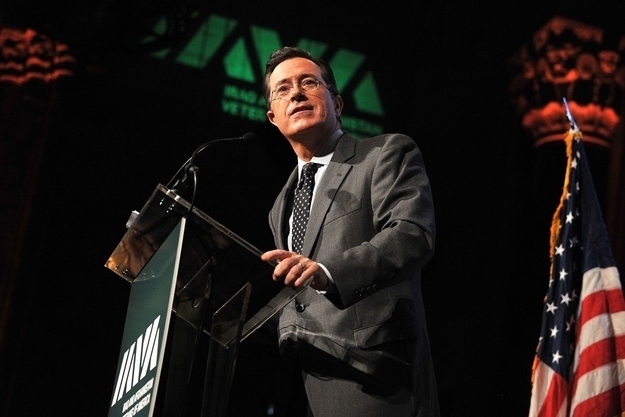 SPARTANBURG, South Carolina -- Stephen Colbert's fake campaign for President of his home state has amused the political class and raised questions of campaign finance law, but it hasn't exactly set fire to the Republican grassroots.
BuzzFeed's questions about Colbert, put to supporters of Mitt Romney and Rick Santorum at separate stops in Spartanburg, were met with blank looks and general puzzlement.
"Stephen, who?" asked one middle-aged woman waiting for Romney to speak at a rally at Wofford College. "I'm just getting my friends to vote for Romney."
Several other audience members expressed bewilderment when asked about Colbert — and none of them have seen his Super PAC ads.
Romney himself offered his trademark pained smiles in response to questions about Colbert from the press on Tuesday.
"Stephen Colbert is entitled to be a humorist and hopefully it's funny," Romney said. "Having not seen it I don't know whether I think it's funny or not but we'll see."
Colbert "has a tradition of being able to touch my funny bone so we'll see if he'll be able to accomplish that again," Romney said.
Meanwhile at Santorum's stop at Spartanburg's Beacon Drive-In, supporters were equally incomprehending, though one of his political advisers said he enjoyed the joke.
"I remember when i was executive director of the party here in 2008 he
tried the same thing," recalled Santorum aide Hogan Gidley. "He got a lot of publicity, it was fun. He's a native son of the state. But I don't know how serious he is about it."
(with Zeke Miller and Rosie Gray in Spartanburg)