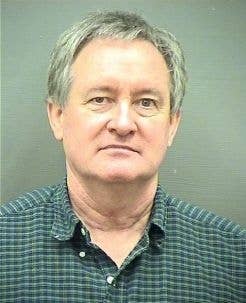 Idaho Senator Mike Crapo was arrested Sunday morning in Virginia for driving under the influence of alcohol, Alexandria police said in a statement featuring the senator's mugshot.
Crapo, who was one of a handful of Republicans to work with Democrats to resolve the "fiscal cliff," reportedly ran a red light in Alexandria, then "underwent several field sobriety tests, which he failed."
Crapo said in a statement through spokesperson Lindsay Nothern:
I am deeply sorry for the actions that resulted in this circumstance. I made a mistake for which I apologize to my family, my Idaho constituents and any others who have put their trust in me. I accept total responsibility and will deal with whatever penalty comes my way in this matter. I will also undertake measures to ensure that this circumstance is never repeated.
His office noted in the statement that he had been charged with a misdemeanor for the drunk driving incident, was released on a $1,000 bond, and is due in court on January 4.
Police said Senator Michael Crapo had a blood-alcohol level of .110 and was along in his car.
The bipartisan group is known as "the gang of eight." Crapo is 61 and in his third term in the Senate.
Crapo graudated from Brigham Young University, and served earlier in his life as a bishop in the Church of Jesus Christ of Latter-day Saints. A Mormon whose religion forbids drinking, a subject he has addressed publicly, Crapo could face additional fallout in his home state, where about a quarter of the population — and a considerable portion of the donor class — consists of Latter-day Saints.
CBS News first reported the arrest.
The Associated Press includes a guide to pronouncing Crapo's name with its report.