Romney Is Rolling
Barnstorming Ohio, the frontrunner is acting like one. "Going to do well tomorrow," Fehrnstrom tells BuzzFeed's Zeke Miller, reporting from Canton.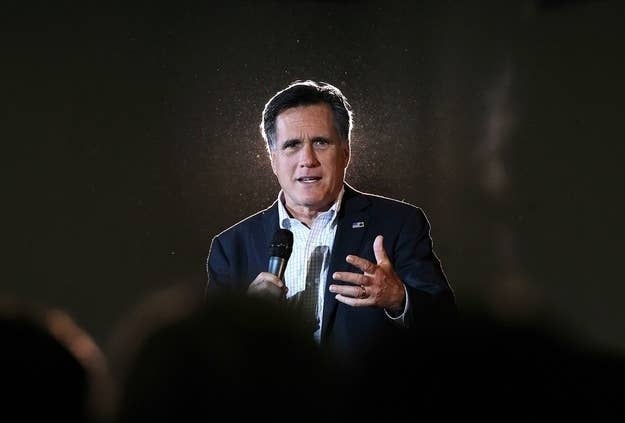 CANTON, Ohio—A day before Super Tuesday, Mitt Romney's campaign feels the "Big-Mo," he and his aides said confidently Monday morning.
"We've just won our fifth state in a row with Washington State which is good news," Romney told a crowd at today's first stop in the crucial state of Ohio.
"What we've seen over the past day or two is that the momentum is shifting our way," said his senior adviser Eric Fehrnstrom.
Coming off five straight primary and caucus victories — though Washington state did not award any delegates — and a pair of polls showing him passing Santorum to take the lead in Ohio, Romney's team is making little effort to manage expectations that would, in any event, have been high.
"We just won five in a row, and are going to do well tomorrow," Fehrnstrom predicted.
Both the Romney and Santorum campaigns are looking to Ohio as the make-or-break state tomorrow, and Romney has invested heavily with advertising and staff, moving his top-notch Florida team to the state.
That effort appears to be paying off for Romney, with a Quinnipiac University Poll released Monday morning showing Romney and Santorum in a statistical tie in Ohio. The Romney campaign points to the momentum: there has been a 10-point swing in his favor over the past week.