Prosecutor Hints: Bankers Will Be Going To Jail
New York Attorney General Eric Schneiderman has been pushing to prosecute bankers over the financial crisis. President Obama just appointed him to lead a mortgage fraud task force -- and his office hinted this morning at the direction he'll be going.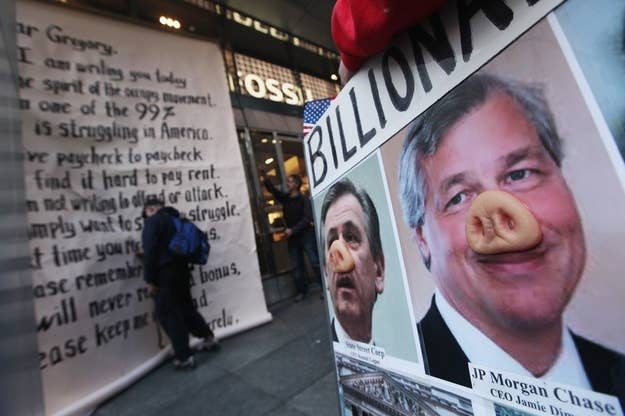 Schneiderman's spokesman, Danny Kanner, emailed reporters this "important" Huffington Post column by Robert Kuttner, which says:
Big Question Number Three: Are plausible criminal prosecutions really possible? Short answer: yes. But it will take serious effort and resources.

One of the most irritating phenomena of the past three years has been the whining by protectors of banks to the effect that it's hard to get convictions in cases of financial fraud. But when the government decides to act in concert and throw the book at bank illegality, the dynamics change.

There was criminal fraud in every stage of the daisy chain of sub-prime mortgages and the creation and sale of securities backed by them -- in the misrepresentation of the quality of the loans, in the packaging of loans into securities, in the fakery of what documents were actually in the trusts, and in the marketing of mortgage-backed securities to investors. Mortgage servicers, in their attempts to collect payments, levy penalty charges, and to foreclose, also committed fraud when they misrepresented their documentation and property rights. At every step of the way, there were layers of lies. These lies violate innumerable statutes that carry criminal penalties.
Schneiderman may be trying to mollify his friends and to maintain his image as a hero of the left -- but he's now raising expectations for some prosecutions.