Pelosi Predicts A Supreme Court Win For ObamaCare
More confidence from Democrats. The minority leader is counting votes.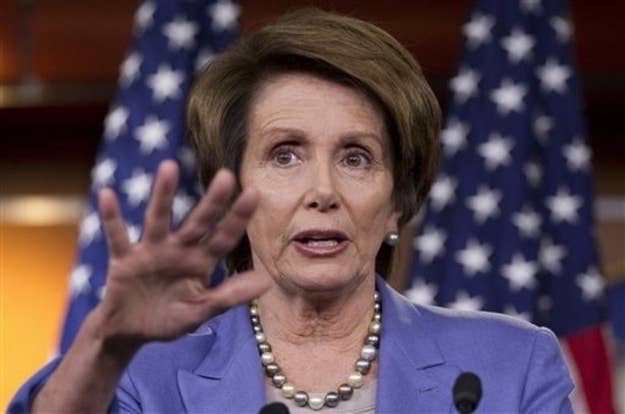 House Minority Leader Nancy Pelosi predicted a six-to-three Supreme Court verdict upholding her, and President Obama's, health care overhaul.
"I'm predicting six-to-three in favor," she said yesterday at a private event at the Paley Center for Media in New York. "I have confidence that if we're talking about the law of the land and our compliance with it, that we will be OK."
President Obama also predicted confidently — and to the anger of some conservatives — that the court would have no choice but to uphold the legislation.
In the interview with Paley Center president and CEO Pat Mitchell, Pelosi also contemplated the possibility that the Supreme Court would strike down either all or some of the legislation, and said Democrats would look to preserve the policies in the legislation.
"Right now there are over 80 million people who are benefitting from the bill," she said. "We can't roll that back, so we have to find a way to keep it."
"I think it will be upheld," she said. "But we really do have to find a way to keep what is in the bill and what is coming."
Pelosi also took a shot at the Republicans who, she said, oppose contraception, after a bitter fight over the government's role in requiring employers to provide contraceptive coverage.
"I never could understand why they didn't believe in family planning and not, like, have 13 children themselves," she mused. "When you meet some of them you may understand why."
"That was terrible of me," she then laughed. "Shame!"