On Twitter, Attacking Romney, Limbaugh, And Bain
Americans United for Change looks to widen the damage.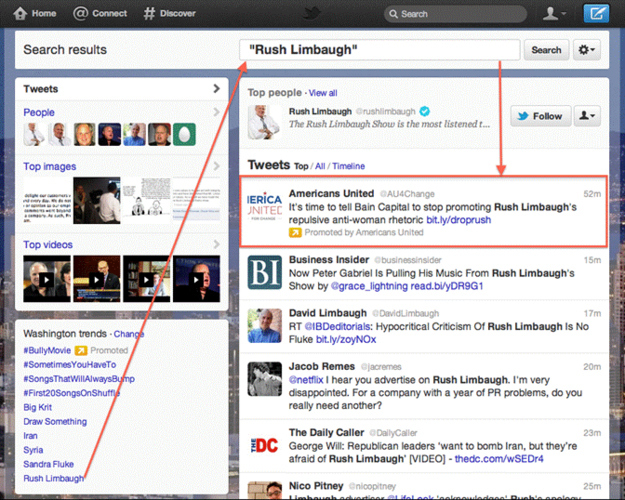 The White House ally Americans United for Change has launched a campaign to link Rush Limbaugh's attack on a contraception activist to Mitt Romney. The connection, Romney's former firm Bain Capital, whose subsidiary Clear Channel Communications syndicates Limbaugh's show.
The campaign includes one of the most aggressive Twitter ad campaigns we've seen, driving reader to a petition calling on Romney demand that Clear Channel fire Limbaugh.