Newt's New Florida Attack: Romney Vetoed Kosher Meals
Is Mitt Trayf? A classic Florida line: This morning, Gingrich says Romney blocked the food when he was the governor of Massachusetts.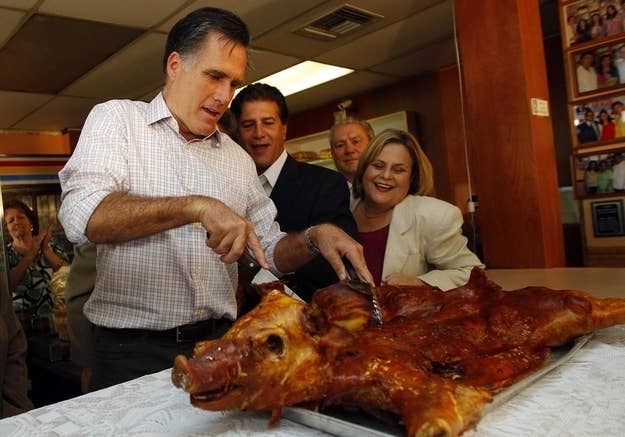 Newt Gingrich told supporters in Jacksonville, Florida that Mitt Romney has in common with Obama an antipathy to religion.
Romney, Gingrich told the crowd in the most Jewish of swing states, vetoed a plan to bring kosher meals to his elderly constituents.
Gingrich was riffing on this New York Post story:
Mitt Romney is getting heat for a 2003 veto he cast as governor of Massachusetts to reject $600,000 in additional funds for poor Jewish nursing-home residents to get kosher meals.
At the time, Romney said he nixed the funding of about $5 per day because it "unnecessarily" would lead to an "increased rate for nursing facilities" — even as kosher nursing homes were complaining that state-funding-formula changes could force them to close their kitchens.
A Romney aide said the kosher veto was one of hundreds made during a fiscal crisis, and was subsequently restored.
A spokeswoman for Romney, Andrea Saul, declined to address the charge directly, but said in an email, "It's sad to see Speaker Gingrich lashing out in a desperate attempt to try and save his floundering campaign."