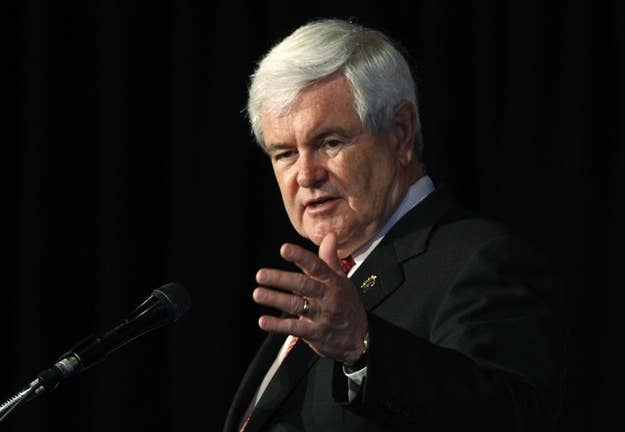 ISLA VERDE, Puerto Rico — As polls closed across the island Sunday afternoon, Newt Gingrich's campaign chair here expressed regret that his candidate never visited Puerto Rico.
"I think if he had been in Puerto Rico, [the race] would have been a lot closer," lamented John Regis, who helmed the candidate's meager operation here and runs the island's popular Hot Potato fast food chain.
Gingrich skipped the territory despite having set himself apart from the rest of the GOP field for his Latino-friendly tone and relatively moderate views on immigration. In Puerto Rico, a U.S. territory whose native residents are natural-born American citizens, immigration isn't a top concern. But generally, Regis said, "Hispanics feel like brothers, and anything that's done for Hispanics in the states is received well here, and visa versa."
What's more, Gingrich was an early champion for statehood, the defining platform plank for Puerto Rico's Republican party.
Results hadn't yet been reported, but Regis said he was fairly certain it wouldn't be a good night. Both of Gingrich's opponents had recently completed campaign swings through the island; Mitt Romney with the endorsement of Puerto Rico Gov. Luis Fortuno, and Rick Santorum with the support of religious conservatives.
Gingrich, on the other hand, remained in the mainland, sending his daughter Kathy Lubbers to stump for him. Regis said the campaign had made a calculation that his time would be better spent campaigning in Illinois and Louisiana, delegate-rich states who hold primaries next week.
Regis said he understood the decision, reasoning, "It's mathematics."
But Regis said the campaign had simply taken Puerto Rico for granted — assuming early on that the candidate's record and views would guarantee him a strong showing here, and failing to reckon with voters' apathy toward mainland politics and the impact of the candidate's absence.
"Unless candidates get a presence here and get their names known, people don't really know their backgrounds as much as they should," he said, adding, "His daughter tried, but we didn't really get the coverage the message needed."