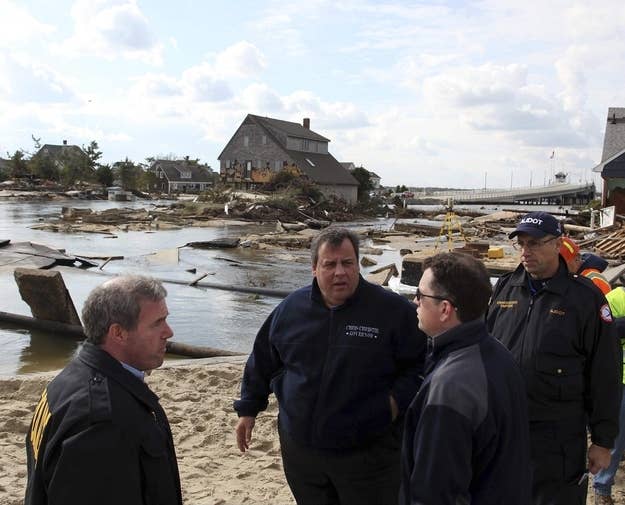 New Jersey Governor Chris Christie announced Saturday that voters displaced by Hurricane Sandy would be able to cast their ballots by email, a first in American elections.
New Jersey voters living abroad, or serving in the military, had already been able to use the email process, which involves sending an email to a local election official, receiving a ballot in return, filling it out, and sending it back in.
The catch: Voters will have to give up the promise of a secret ballot, signing a waiver that means that election officials may see who they've voted for.
The New Jersey directive also isn't quite as high-tech as it sounds: The ballot must be signed, meaning that voters who aren't sophisticated enough to paste their signatures onto a digital file will have to print and scan the ballots.
And experts in electronic voting security said that New Jersey's emergency move lacks the integrity that governments usually attempt to attach to electronic voting.
"The security implications of voting by email are, under normal conditions, more than sufficient to make any computer security specialist recoil in horror," wrote Matt Blaze, a computer scientist at the University of Pennsylvania. "Email, of course, is not at all authenticated, reliable, or confidential, and that by itself opens the door to new forms of election mischief that would be far more difficult in a traditional in-person polling station or with paper absentee ballots."
But Blaze noted that New Jersey faces an unusual situation.
"The question is whether these risks outweigh the benefits, and whether the technical and procedural safeguards that are in place are adequate to mitigate them under these rather unique circumstances," he wrote, adding that the answers to those questions aren't clear.