Gay Marriage Campaigner To Share Stage With Obama
The president and Freedom to Marry's Evan Wolfson are honorees at Barnard College's commencement Monday, May 14. Wolfson tells BuzzFeed he will "encourage him to complete that journey and join the national majority for Americans."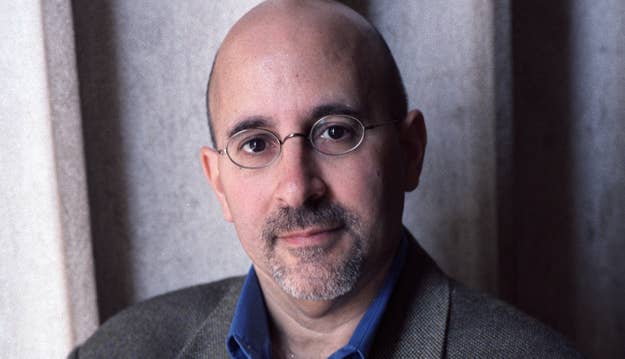 President Barack Obama will share a stage Monday with one of the nation's top campaigners for gay marriage, an unplanned encounter that could force an uncomfortable issue back on the White House's agenda.
Obama, who once backed gay marriage but switched his position as he looked to higher office in the late 1990s and now says he's "evolving" back to his former position, will be one of two people honored with the Barnard Medal of Distinction at the New York City college's commencement Monday, May 14. The other is Evan Wolfson, the founder and president of the group Freedom to Marry — which is leading the campaign to put support for gay marriage in the Democratic Party's platform.
Wolfson, a fellow Harvard Law School graduate, has been pressing for gay marriage since it seemed like a pipe-dream, and is the author of the 2004 book "Why Marriage Matters".
BuzzFeed reached Wolfson to ask him what he'd say to Obama if he had a moment with him at the ceremony. He replied:
I am deeply moved to be honored by Barnard and to celebrate the amazing women graduates, and proud to share the platform with President Obama. If I got to whisper in the President's ear, I would thank him for the important steps he has already taken in support of the freedom to marry, applaud him for speaking in such personal terms about the journey he and so many Americans have made to understand who gay families are and why marriage matters, and encourage him to complete that journey and join the national majority for Americans. And if we happen to be standing near a hot mike, I expect that would get a unanimous standing ovation from the graduates who, like the overwhelming super-majority of young people now favoring the freedom to marry, want this president with them on the right side of history, with liberty and justice for all.