HERE ARE THE TOP STORIES
The hopes of anti-Muslim and anti-European Union nationalist Geert Wilders got crushed in the Dutch elections.
He'd been deemed the "Dutch Trump" and was the subject of intense international media attention in the weeks running up to the election. But his Party for Freedom appeared to win only a humbling 13% of the vote and 20 seats in Wednesday's election — an increase on the previous election in 2012 but below the party's 2010 tally.
Prime Minister Mark Rutte's liberal VVD party is set to win the most seats in the 150-seat parliament, maintaining its status as the Netherlands' largest political party for the third consecutive election, according to projections published by Dutch broadcaster NOS.
Voters took to the polls in overwhelming numbers — the turnout was projected to be around 80%. The elections were widely seen as a test for populists in Europe.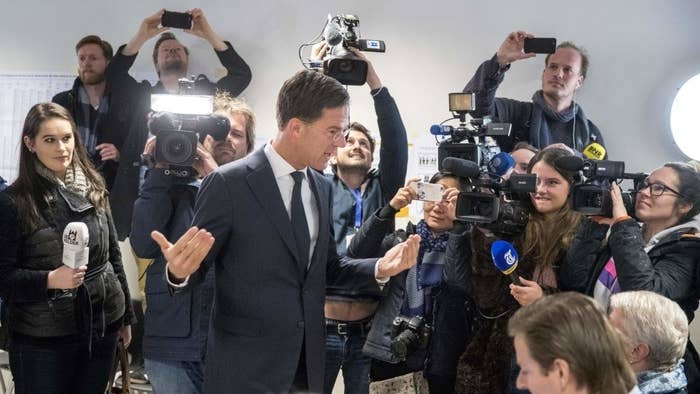 WE'RE KEEPING AN EYE ON

President Trump's latest attempt at the US refugee and travel ban was shut down by a federal judge hours before it was set to take effect.
The temporary restraining order, which applies nationwide, blocks the Trump administration from enforcing the travel and refugee portions of the order. The ban was supposed to go into effect at 12:01 a.m. ET on Thursday.
In response the president lashed out, referring to the decision, issued by US District Judge Derrick Watson, as "unprecedented judicial overreach" while speaking to a crowd during a rally in Nashville.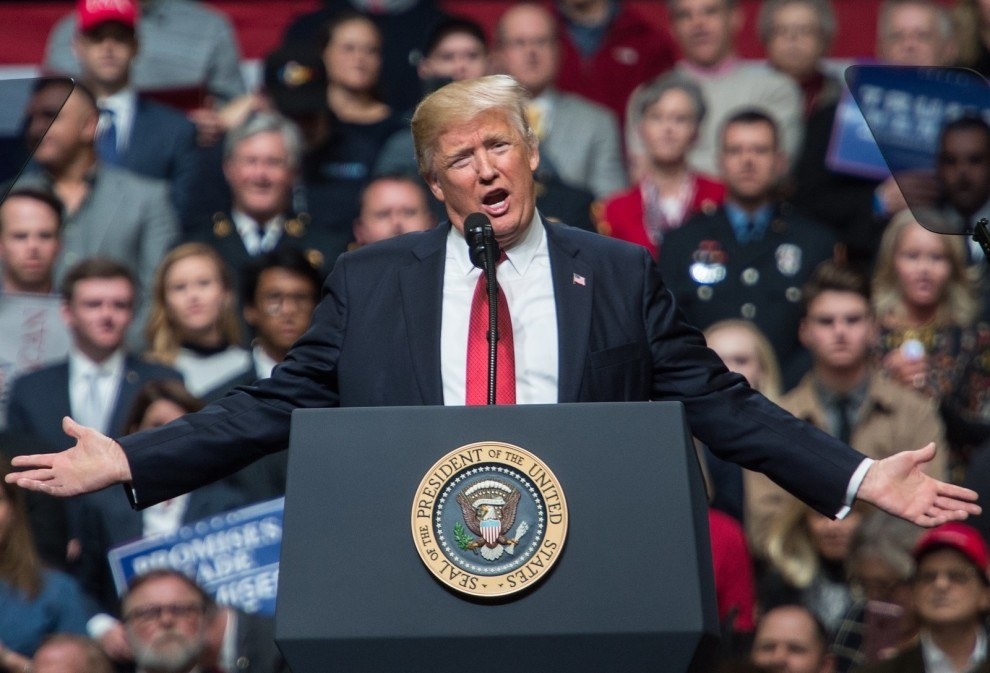 Trump's lawyer launched an offshore casino — and left a wake of angry creditors.

In a little-known chapter of his life, Michael D. Cohen — the personal attorney of and close adviser to Trump — was the co-owner of a South Florida casino boat. It racked up debts to employees and vendors, then folded, leaving dozens of lawsuits and a strongly disapproving judge in its wake. Cohen initially told BuzzFeed News that he did not have a stake in the casino, even though documents with his signature show he owned 30% of the company.
BuzzFeed News' Anthony Cormier and Chris McDaniel tell the story of how Cohen — like Trump — bet on a casino and left creditors empty-handed.
What is the Department of Homeland Security hiding?
It knows something about the hack into the Democratic Party's servers, but in response to a Freedom of Information Act request, the agency turned over just two pages of unclassified information — and blacked out almost all of those. BuzzFeed News' Jason Leopold decoded the details it left public.
QUICK THINGS TO KNOW