What's Going On In The World Today?
Boston Marathon bomber Dzhokhar Tsarnaev has been sentenced to death. ISIS took control of a key Iraqi city over the weekend. And a Sikh man breaks strict religious code to help save a boy's life.
HERE ARE THE TOP STORIES

ISIS took control of Ramadi, a key city in Iraq, on Sunday as Iraqi troops fled.
The capture of Ramadi, the largest city in western Iraq and the capital of Iraq's largest province of Anbar, represents a huge victory for ISIS militants and a blow to U.S.-backed efforts. Ramadi is seen as a strategic location by both sides due to its size and proximity to the country's capital, Baghdad.
A provincial official said today that the militants killed at least 500 people, both civilians and Iraqi military, and forced approximately 8,000 to flee their homes as they were seizing Ramadi.
In a victory against ISIS, Pentagon officials said on Saturday that U.S. Special Operations Forces killed Abu Sayyaf, who was described as a "senior ISIS leader," during a raid in Syria on Friday night. The American troops also captured Sayyaf's wife, who is said to play an important role in the Islamist group's activities.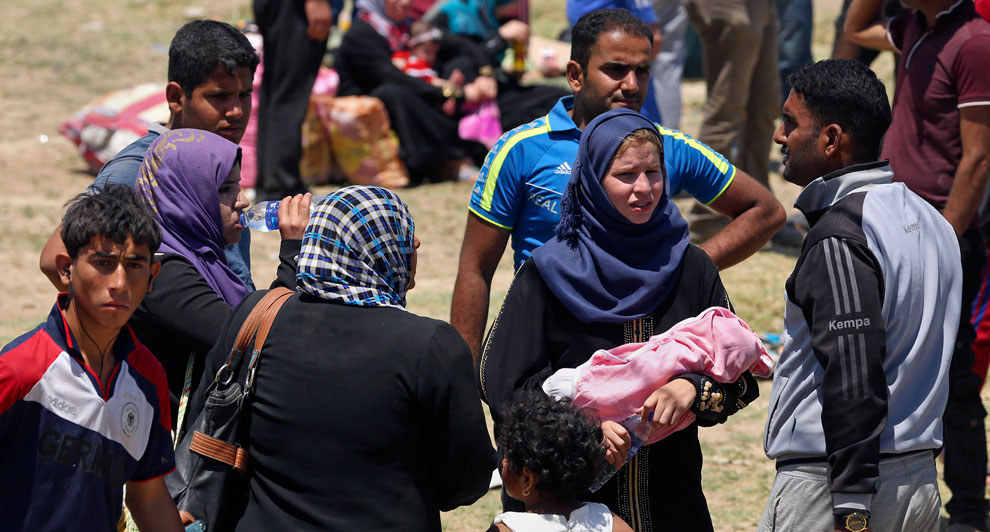 Meanwhile, Syrian forces pushed ISIS out of the country's historic city of Palmyra, a UNESCO world heritage site, according to monitoring groups. Palmyra dates back at least 4,000 years and "is particularly treasured because its architecture and art unite Graeco-Roman style and Persian style, thus linking eastern and western traditions," BuzzFeed News' Shyamantha Asokan writes.
Image: The Grand Colonnade at Palmyra in May 2008. Dea / Getty Images
Boston Marathon bomber Dzhokhar Tsarnaev has been sentenced to death.
On Friday, a 12-person jury decided that Tsarnaev should get the death penalty instead of serving life in prison for his role in the 2013 Boston Marathon bombing, which killed three people and injured more than 260 others. Tsarnaev will now face a sentencing hearing. After the official sentencing, "the Federal Bureau of Prisons will decide where he will be incarcerated until the date of the execution or if he appeals the sentencing," according to USA Today.
And a little extra.
"To the amazement of people elsewhere, Bostonians overwhelmingly opposed condemning the bomber, Dzhokhar Tsarnaev, to death," the New York Times writes in a piece about how Tsarnaev's death sentence unsettled the city. Only 15% of the city's residents wanted Tsarnaev executed, according to a recent poll. "Massachusetts abolished the death penalty for state crimes in 1984 and has not carried out an execution since 1947," according to the Times.
Tsarnaev's case will likely be appealed and drawn out, possibly over decades. "There have been 80 federal death sentences since 1988. Just three of those convicts were executed. Tsarnaev's defense team will try to keep him from becoming the fourth," Boston.com's Allison Manning writes.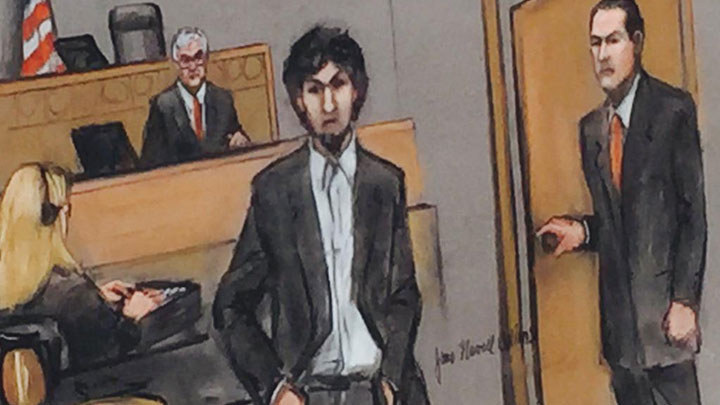 WE'RE KEEPING AN EYE ON
Amtrak service between Washington, D.C., and Boston has been fully restored after last week's deadly derailment.
The National Transportation Safety Board said the FBI is investigating whether projectiles hit the Amtrak train that derailed last week near Philadelphia. The crash killed eight people and injured more than 200 others. Officials said on Friday that the derailment took place in an area where vandals routinely throw rocks and other objects at trains.
What's next?
"The Federal Railroad Administration has ordered immediate rail safety improvements in the Northeast Corridor," the railway line that stretches from Washington, D.C., to Boston where last week's derailment occurred, according to the Washington Post. The improvements will cover the area of last week's crash. Amtrak had said it will comply.
DID YOU HEAR ABOUT THIS?
How life in a small mountainous village was turned upside down by the Nepal earthquake.
The village of Laprak was near the epicenter of the catastrophic earthquake that hit Nepal three weeks ago, killing more than 8,300 people and leaving more than half a million people homeless. BuzzFeed News' Anup Kaphle provides an in-depth report from the destroyed village — illustrating survivors coping with great loss, embattled recovery efforts, and a community working to keep going.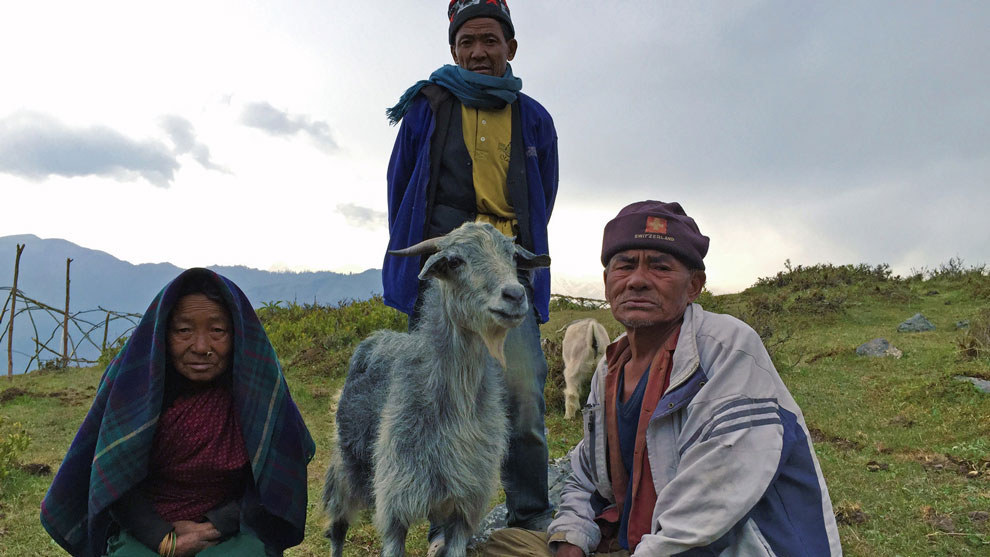 Sixty-four Asian-American groups have filed a federal discrimination complaint accusing Harvard University of racial bias in admissions.
The complaint argues that Asian-American applicants to Harvard who fit or exceeded admission criteria were rejected because of their race, and it calls for an investigation into Ivy League institutions over what they say is the use of racial quotas in the admission process. "This is the second discrimination complaint filed against Harvard by Asian American groups this month," BuzzFeed News' Ema O'Connor writes. Asian-Americans were the largest minority group admitted to Harvard's incoming freshman class, making up over 21% of the class of 2019.
It's the beginning of the end for terrible Wi-Fi on planes.
A new partnership between JetBlue and Amazon "could just be the beginning of a movement to bring affordable or complimentary internet service to air travelers," BuzzFeed News' Mariah Summers writes. JetBlue will provide free Wi-Fi to its passengers, and Amazon Prime members will have a free broadband streaming service. In this arrangement, Amazon serves as a media partner that subsidizes the cost of the free Wi-Fi. "These kinds of arrangements will be the future," an analyst told Summers.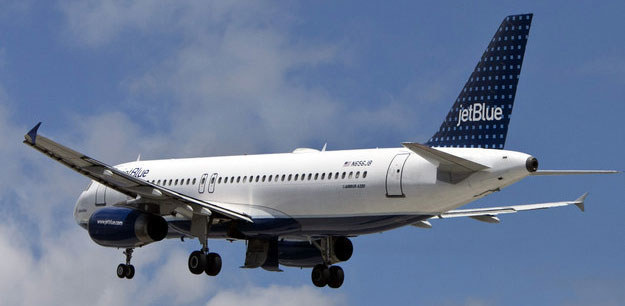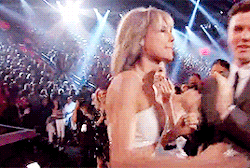 HAPPY MONDAY
Last Friday, Harman Singh witnessed a 5-year-old boy getting hit by a car in Auckland, New Zealand. Without thinking, he quickly removed his Sikh turban — breaking a strict religious code — and used it to stop the boy's head from bleeding. The boy is now in stable condition at a local hospital. Singh was praised across social media for his heroism. "Humanity is the greatest religion," one person tweeted.