HERE ARE THE TOP STORIES
President Trump revealed highly classified information to Russian officials during a meeting at the White House last week.
The Washington Post first reported the disclosures, citing current and former US officials who said the information was considered so sensitive that some details had been withheld from American allies and was restricted within the US government.
Two US officials who were briefed on Trump's disclosures confirmed the veracity of the Post report to BuzzFeed News, with one noting that "it's far worse than what has already been reported." The official was referring to the extent of the classified intelligence information Trump disclosed to Russian Ambassador Sergey Kislyak and Foreign Minister Sergey Lavrov. The information included intelligence on an ISIS plot that had been passed to the US by an unidentified partner.
During the meeting, according to the Washington Post, it seemed that Trump was boasting about his inside knowledge of the looming threat. "I get great intel," the president said, according to what an official with knowledge of the exchange told the Post. "I have people brief me on great intel every day."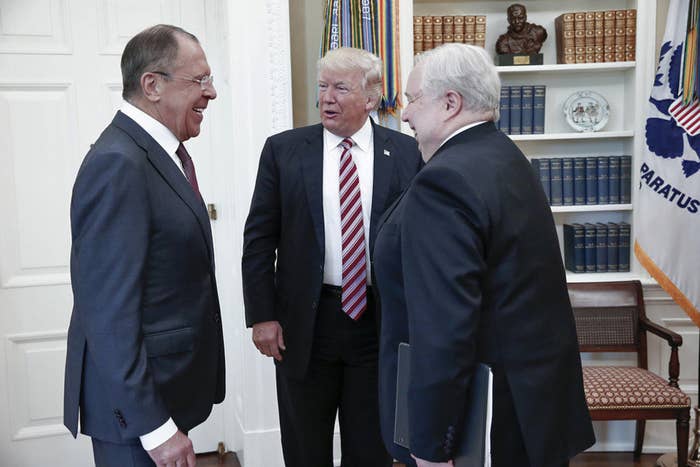 A little extra US politics

WE'RE KEEPING AN EYE ON
The US has accused the Syrian government of constructing a crematorium at a notorious prison to cover up evidence of mass killings of detainees.
As many as 50 detainees per day are killed at the Saydnaya facility, said Stuart Jones, acting assistant secretary of state for Near Eastern affairs, citing "multiple sources," with many disposed of in mass graves.
An Amnesty International spokeswoman said the organization could not verify the State Department's allegations, but said the alleged mass incineration of prisoners' bodies matched the depravity and impunity found in their own research.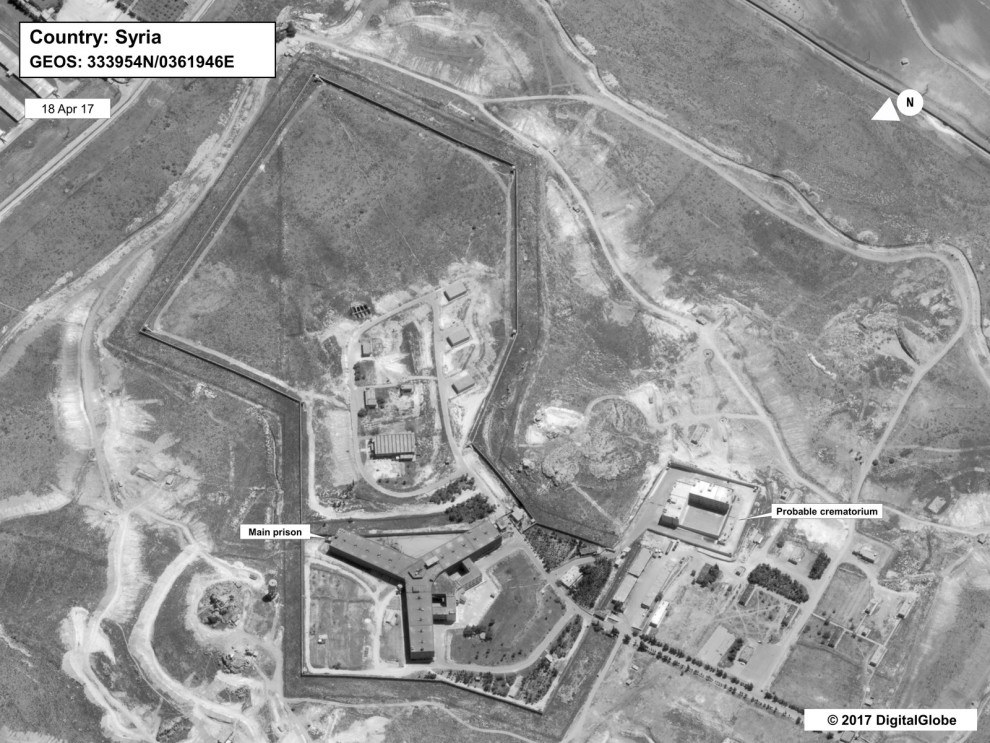 What's next?

It's still unclear how Monday's revelation will change US policy toward Syria, if at all. Asked about airstrikes of the sort launched after President Bashar al-Assad's government carried out a chemical attack in February, Jones said, "We're not going to signal what we're going to do or not going to do," paraphrasing Trump's frequent dismissal of requests for details about possible military action.
DID YOU HEAR ABOUT THIS?
Hackers are threatening to release an upcoming Disney feature film on the internet if the studio does not pay a ransom.
According to The Hollywood Reporter, which first reported the story, the hackers purportedly threatened to release the film in sections, starting with the first five minutes, until the ransom demand is met. But CEO Bob Iger said the company has chosen not to pay a ransom.
Iger did not reveal which of the company's movies the hackers claim to have stolen, but the possibilities appear limited to two films: Pirates of the Caribbean: Dead Men Tell No Tales — due for release on May 26 — and the animated feature Cars 3, due for release in June.