HERE ARE THE TOP STORIES
President Donald Trump fired FBI Director James Comey, the man leading the probe into his campaign's ties with Russia.
The administration's stated reason for the sudden firing is Comey's handling of the investigation into Hillary Clinton's email use. The unexpected move shocked bureau employees in Washington, DC. "Nobody saw this coming," an officer told BuzzFeed News. "We have no idea what is going on."
"I cannot defend the Director's handling of the conclusion of the investigation of Secretary Clinton's emails, and I do not understand his refusal to accept the nearly universal judgment that he was mistaken," Deputy Attorney General Rod Rosenstein wrote in a memo to Attorney General Jeff Sessions on Tuesday. (Trump and Sessions praised Comey for the very reason he was fired yesterday.)
Republicans are now calling for independent investigations into Russia's meddling in the election.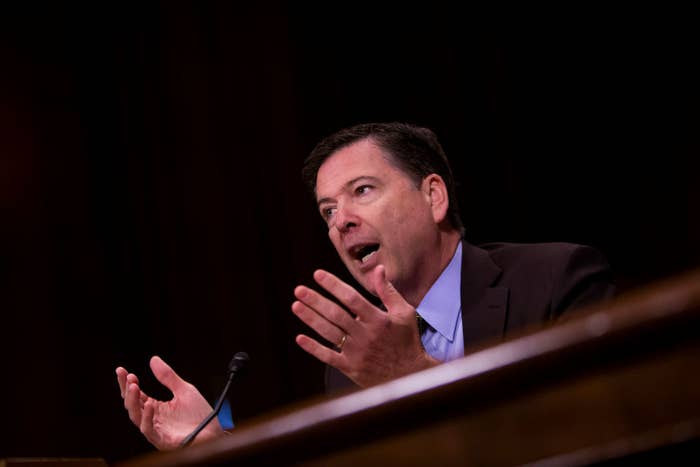 A little extra

A former top official who is cited in the Department of Justice's memo called the firing a "sham," saying Comey's handling of the Clinton email investigation was being used to justify his dismissal "for a very different reason."
Hanging over everything is the fact that Comey's FBI was investigating Russian interference in the 2016 presidential election and potential ties between Trump's campaign and Russia.
What's next: Now that Trump has fired Comey, here are four things to watch for.
People started tweeting that Richard Nixon was the only other president in US history to fire an FBI director, but the Nixon Library took the opportunity to correct the record. Via Twitter
DID YOU HEAR ABOUT THIS?
The US paid some musicians to tackle terrorism in Kenya — then they fled to Europe.
The US is spending millions of dollars on a controversial anti-terrorism program in Kenya that critics say has endangered the lives of the very people it was intended to help, and is seen by some as a means of collecting personal data on young Muslims.
Since 2011, the US government has been funding a secret campaign to dissuade young Muslims in Kenya from joining terrorist groups, such as al-Shabaab and ISIS, which are increasingly threatening the country. Although the program has been running for more than five years, little is known about how it operates.
But hundreds of internal documents obtained by BuzzFeed News from the United States Agency for International Development (USAID) reveal for the first time it has paid out more than $3 million in grants to more than 60 different organizations — and a USAID official said they plan to spend an additional $20 million.
The recipients of US funding range from Muslim community organizations to musicians, including a group who ended up fleeing to Europe out of fear of retaliation from extremists.