HERE ARE THE TOP STORIES
A few weeks ago, he was Trump's national security adviser. Now Mike Flynn is seeking immunity for testifying on the Trump campaign's alleged ties to Russia.
Flynn is seeking assurances that he won't face "unfair prosecution" in exchange for testifying about the Trump campaign's ties to Russia, his attorney said Thursday. He has reportedly made offers to the FBI and members of Congress to testify in exchange for immunity, but so far, no one has taken him up on it.
The House and Senate intelligence committees are currently investigating if the Trump campaign coordinated with Russia to try to sway the US presidential election.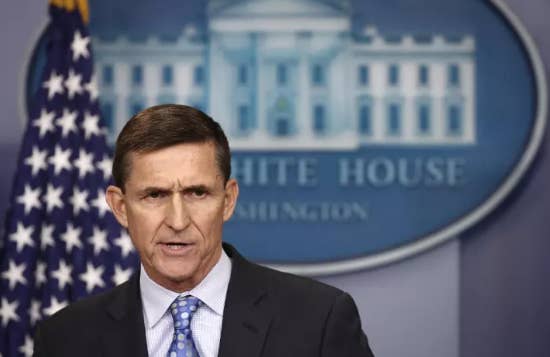 And a little extra US news

North Carolina's legislature and governor repealed part of a law on Thursday that restricted LGBT rights. Rather than being hailed for moving in the right direction, the Democratic governor is being criticized by progressive activists who say he colluded with Republicans to betray them.
— which banned many transgender people from restrooms that matched their gender identity in government facilities and blocked local jurisdictions from legally protecting LGBT individuals against discrimination by enacting their own LGBT nondiscrimination ordinances —
Vice President Mike Pence stepped in to vote in the Senate to allow states to defund Planned Parenthood. The bill, which overturns an Obama administration rule protecting funding for health clinics — including those that provide abortions — is now heading to President Trump's desk to become law.
DID YOU HEAR ABOUT THIS?
SpaceX has launched and landed a recycled rocket for the first time.
Elon Musk's California-based company launched and landed the refurbished Falcon 9 rocket in less than a year, a milestone for the aerospace industry and a crucial step in the tech CEO's mission to significantly cut the cost of space flight.
Falcon 9 took off at about 6:30 p.m. ET from Florida's Kennedy Space Center and returned to Earth shortly after, landing on a drone ship in the Atlantic Ocean. It was the company's sixth time successfully landing a rocket at sea.
Poor, gifted, and black in South Africa.

Twenty-two years after the end of apartheid, race is still the key determinant in whether students make it to university in South Africa: 47% of white matriculants get there, but only 17% of their black counterparts.
Anger at the uneven opportunities prompted the Fees Must Fall movement last year, with protesters calling for free higher education to open the way for more non-white students. The threat of further disruptions remains this year.