HERE ARE THE TOP STORIES
Donald Trump is pulling the US out of the Paris climate deal.
Trump, with typical pageantry — which included a Marine Corps jazz warm-up band — revealed during a speech in the White House Rose Garden that he has decided to withdraw the US from pledges to cut greenhouse gas emissions made in the 2015 Paris climate agreement.
"As of today, the United States will cease all implementation of the non-binding Paris accord and the draconian financial and economic burdens the agreement imposes on our country," the president said, adding, "I cannot in good conscience support a deal that punishes the United States."
Trump said that the US would begin negotiations to "re-enter the Paris accord or a really entirely new transaction on terms that are fair to the United States." Shortly after, France, Germany, and Italy issued a joint statement saying the Paris agreement cannot be renegotiated.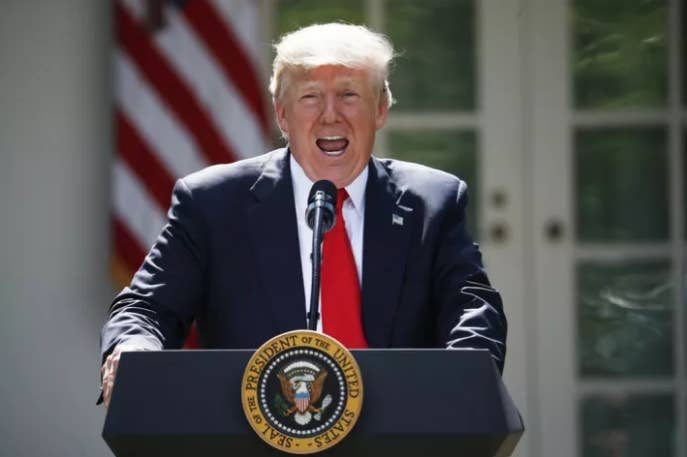 Backlash was immediate
Climate scientists and science advocacy groups are furious. States across the US vowed to resist the White House and assume global leadership roles in fighting climate change. CEOs from Facebook, Google, Amazon, Microsoft, Uber, and many other major companies denounced the move. Goldman Sachs CEO Lloyd Blankfein sent his first-ever tweet to criticize Trump's announcement. And this one line from Trump that he was "elected to represent the citizens of Pittsburgh, not Paris" is getting a lot of attention.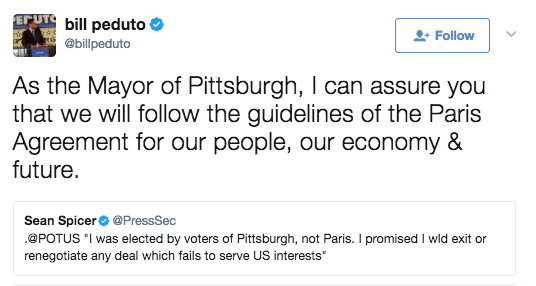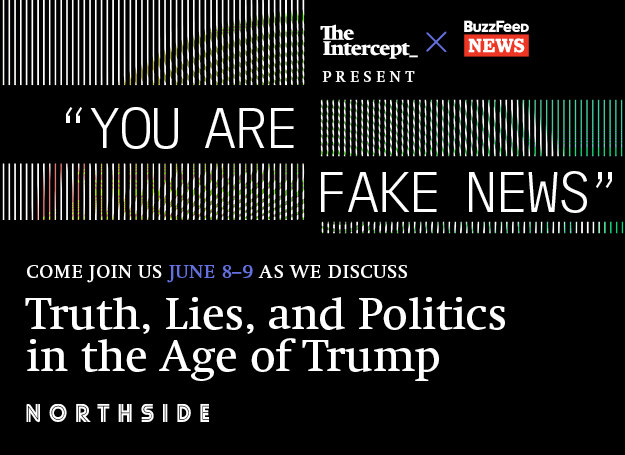 DID YOU HEAR ABOUT THIS?
At least 37 people were found dead inside a Manila resort targeted in an apparent robbery.
The gunman, who was seen on surveillance video dressed in all black, apparently set himself on fire, then shot himself to death before he could be confronted by Philippine police officers after an hours-long lockdown, the resort confirmed in a statement.
Metropolitan Manila Police Chief Oscar Albayalde told the AP the bodies found inside were discovered by firefighters in smoke-filled rooms, and that the victims died apparently of smoke inhalation from a fire.
The report of violence in a popular Manila casino sparked fears of a terrorist attack, but police said surveillance footage and the suspect's focus on money, instead of injuring people, suggested robbery was the motive.