HERE ARE THE TOP STORIES
Uber's board voted unanimously to adopt recommendations from an internal investigation into its workplace culture.
The ride-hail giant's board met for more than six hours Sunday in Los Angeles, where former US attorney general Eric Holder presented the findings of his firm's report. Those recommendations could include the departure of Uber's Chief Business Officer Emil Michael, Recode reported, and a leave of absence by CEO Travis Kalanick. A company representative said Holder's recommendations will be released to employees Tuesday.
Uber launched this investigation after a blog post by former engineer Susan Fowler Rigetti went viral in February, alleging systemic sexism and sexual harassment at the company. And last week, Uber said it had fired 20 people after investigating 215 reported claims of harassment, among other issues.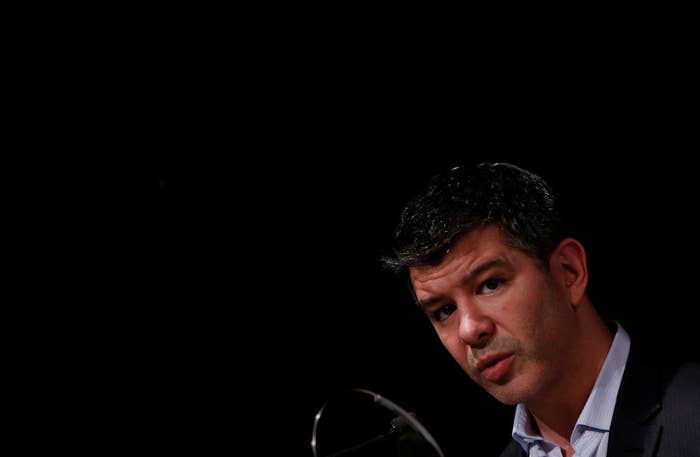 And a little extra
Trump-style tactics finally stopped working for Uber. "Indeed, it is hard to think of a figure from the last five years who has been as successful as Kalanick, save one of course — President Donald Trump. Indeed, Trump and Uber represent the pinnacle of this decade's American success. They are our defining brands, and their core values of reflexive aggression and casual dishonesty are the decade's defining values, seven years in," writes BuzzFeed Editor-in-Chief Ben Smith.
WE'RE KEEPING AN EYE ON
A whole lot of politics.
In Britain: Theresa May's joint chiefs of staff have resigned, another sign of the prime minister's power collapsing following Thursday's disastrous election result, which saw the Conservatives lose seats. Talks are taking place with Northern Ireland's Democratic Unionist Party, whose 10 members of Parliament can allow her to continue to govern. On top of that, Brexit negotiations with the European Union start June 19.
In France: Marine Le Pen, the far-right French presidential candidate who lost to Emmanuel Macron in the second round, declared it her mission to "de-demonize" the National Front, a party long known for its racism and anti-Semitism. A BuzzFeed News investigation found that nearly 100 National Front candidates who ran in France's legislative elections on Sunday have posted, liked, or shared anti-LGBT, anti-Semitic, anti-Muslim, or racist content on social media platforms.
DID YOU HEAR ABOUT THIS?
Inside the chaotic battle to be the top reply to a Trump tweet.
The area below the president's tweets is the most valuable real estate on the internet. The top reply to a Trump tweet is guaranteed to get in front of hundreds of thousands of eyes. That means likes and retweets, not to mention profile views, replies, and new followers. Even brands and publications are getting involved and replying to Trump tweets to increase engagement. "It really is almost like an SEO strategy now," Philip Lewis, an editor at the Huffington Post said. BuzzFeed News' Charlie Warzel reports on the war for Trump's Twitter mentions.