HERE ARE THE TOP STORIES
Russian assassins are suspected of killing 14 people in Britain — but UK authorities are looking away.
Scot Young was a high-rolling, fast-living fixer for the Russian oligarch considered to be Vladimir Putin's #1 enemy. The job meant a life of eye-popping wealth. But it was a dangerous game.
He ended up impaled through the chest on a wrought iron fence, bleeding onto a London sidewalk. Police declared it a suicide on the spot – even though he was the ninth of a group of friends and business associates to die suspiciously, and had repeatedly warned police he was being tailed by Russian hitmen.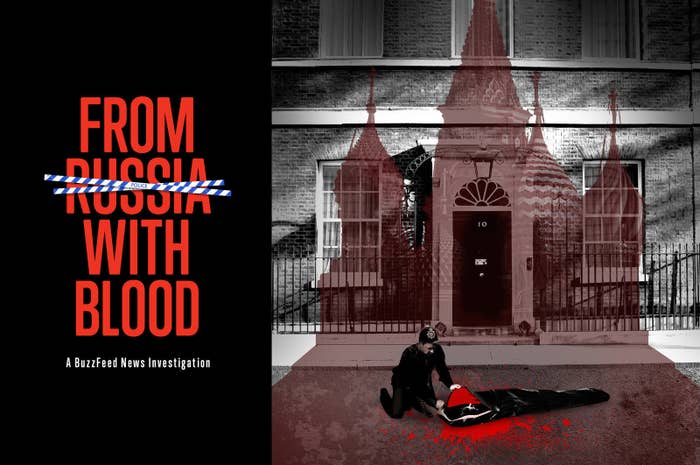 What else?
Now US intelligence sources say he was one of 14 people they suspect were murdered on British soil — by Russian assassins. Yet British police ruled all those deaths to be unsuspicious.
To uncover the secrets behind Young's death, BuzzFeed News analyzed 250 boxes of documents; recovered files from his computers; forensically imaged his phones; reviewed surveillance footage, covert recordings, and police evidence; and interviewed more than 150 people. The shocking results can now be revealed.
DID YOU HEAR ABOUT THIS?
"We need to play." Democrats and Republicans showed a rare glimpse of unity at a congressional baseball game.
The annual game came just one day after a gunman opened fire at a practice for the Republican team, leaving several people injured, including Rep. Steve Scalise, who remained hospitalized Thursday night in critical condition.
Texas Rep. Roger Williams, who sustained what he described as "an ankle/leg injury" during the shooting, praised the decision to play. "This is a game that's been going on for over a hundred years", he said. "It goes to charity, and we need to play this baseball game."
The game saw a record of 24,959 attendees, with ticket proceeds benefiting the US Capitol Police Memorial Fund. Organizers said they raised more than $1 million.
Prosecutors say a man arrested in May with guns at a Trump hotel posted online about the baseball shooting.
WE'RE KEEPING AN EYE ON
Dental work is so expensive in the US that thousands of Americans are going to Mexico to get it done.
President Trump's anti-Mexican rhetoric doesn't worry the 600 dentists in Los Algodones or the US "dental refugees" they treat, many of whom voted for Trump. "We're helping the United States take care of the people they are not able to," the town's mayor said.
BuzzFeed News' John Stanton went to the Mexican town where Americans cool off at the casino between procedures with gauze hanging out of their mouths, all in pursuit of affordable dental care. Check out this short video of Stanton paying $30 for dental work.