What's Going On In The News Today?
Wreckage has been found from the Indonesian plane that disappeared Sunday. BuzzFeed UK's Jim Waterson has the latest from the 2016 U.S. presidential campaign trail in Iowa. And a look at the momentous weekend for the LGBT sports community.
HERE ARE THE TOP STORIES
Wreckage of a plane that went missing in Indonesia yesterday has been found.
Fifty-four people were on the flight, which was flying in Indonesia's Papua region, from the city of Jayapura to the small village of Oksibil. The wreckage was found near Oksibil, which was experiencing bad weather when the plane lost contact. It's not yet clear if anyone survived the crash.
The head of the post office in the provincial capital Jayapura, told the Associated Press that four postal workers were aboard the plane carrying "nearly half a million dollars in government cash for poor families to help offset a spike in fuel prices."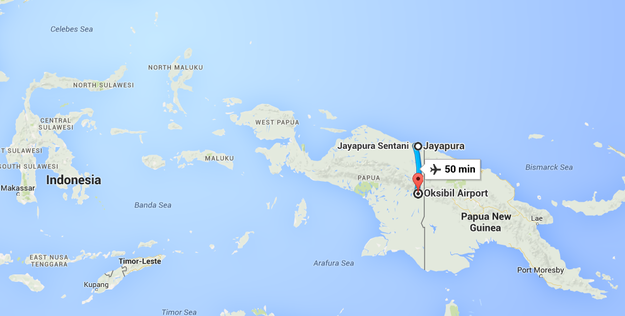 And a little extra.
This crash is Indonesia's third airline disaster in less than eight months. The other two recent crashes happened in December and June. An AirAsia plane crashed in December on its way from Indonesia to Singapore, killing 162 people. In June, the crash of an Indonesian Air Force plane killed 135 people.
At least 80 people were killed in Syria after the regime of President Bashar al-Assad carried out airstrikes.
The attack targeted a busy marketplace during rush hour in the rebel-held city of Douma, about seven miles outside the capital city of Damascus, according to the British-based Syrian Observatory for Human Rights, which monitors the country's ongoing civil war, BuzzFeed News' David Mack writes.
More than 250 people were wounded and the number of casualties is expected to rise. United Nations humanitarian chief Stephen O'Brien told reporters the "attacks on civilians are unlawful, unacceptable and must stop."
A bit of background.
"The death toll in Douma puts the episode among the deadliest air attacks during more than four years of conflict in Syria," the New York Times writes. The U.N. estimates more than 220,000 people have been killed in the Syrian civil war, which began in March 2011 as a popular uprising against Assad's government. More than half of all Syrians have been driven from their homes by the war, according to CNN.
WE'RE KEEPING AN EYE ON

"If you ever want access to power, move to rural Iowa and wait for the next presidential cycle."
BuzzFeed UK's Jim Waterson went to Iowa this weekend to give a Brit's perspective on American politics. He went to the Iowa State Fair to observe the candidates running in the 2016 presidential race. He noted that Donald Trump showed up with more security than British Prime Minister David Cameron.
"What's more," Waterson writes, "Trump didn't even feel the need to pretend his visit to the fair had anything to do with politics. This is traditionally considered to be unusual for a political candidate. There was no stump speech at the Iowa soapbox, no pitch to the nation, almost no one in the crowd even heard what he was saying to CNN's cameras. Instead the crowd just chased their man across the site, cheered as he bit into a steak, and then chased behind his golf cart as he headed off to get the last helicopter out of Des Moines."
(Don't bother looking for Trump news today. He's taking a day off from the campaign trail for jury duty in New York.)
If you want to see more from Waterson's visit, follow him on Twitter. For the latest news and stories, download the BuzzFeed News app for iOS. (We also have a ~super secret~ Android version, so if you want to be a beta tester, send us a note.)

What's next?
Who's eating which fried food at Iowa's fair isn't the only thing to keep an eye on in the 2016 race. Even though the first debate of this presidential election cycle is behind us, it doesn't necessarily mean all the candidates have declared. There has been speculation in recent weeks that either Vice President Joe Biden or former Vice President Al Gore could still jump into the Democratic nominating contest. Political junkies will be looking for signs in the coming weeks on whether either man will run.
No, torture doesn't make terrorists tell the truth — but here's what actually works.
"Over the past five years, a small group of researchers has pulled together a body of evidence about what works in getting people to give up their secrets. It has nothing to do with abuse and coercion. Instead, it borrows methods from psychotherapy to get suspects talking and uses the science of how our brains process information to separate truth from lies," BuzzFeed News' Peter Aldhous writes. Now Washington has the chance to put these findings into practice.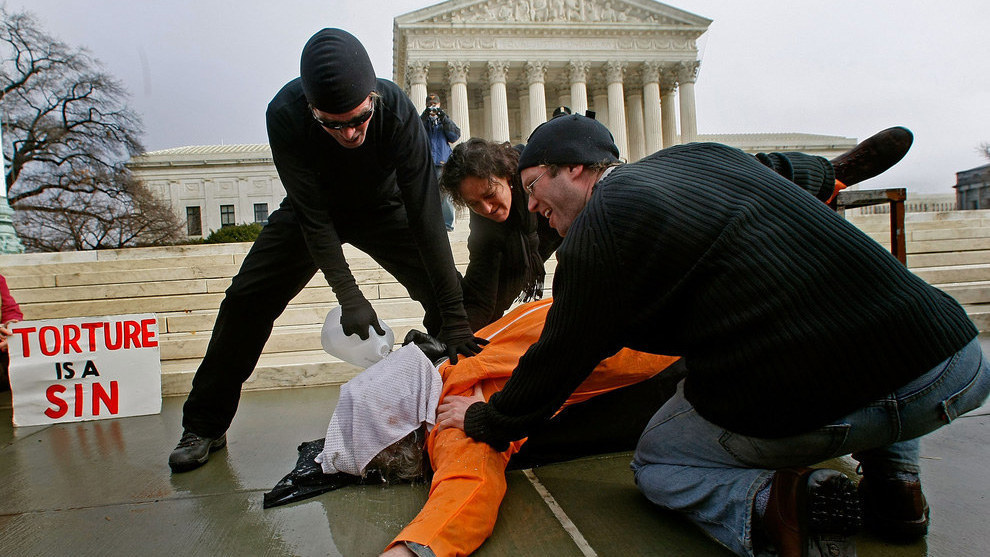 What's next?
Given the research done so far, it's time to rewrite the U.S. Army Field Manual for interrogations, Steven Kleinman, who was one of the U.S. Air Force's top interrogators in 2003, and Mark Fallon, formerly a Naval Criminal Investigative Service special agent, told BuzzFeed News.
"The manual currently prohibits abusive methods, but doesn't yet incorporate findings from the latest research," Aldhous writes. "When Congress returns in September, it has to reconcile differences between the House and Senate versions of the bill and send it to President Obama to be signed into law."

DID YOU HEAR ABOUT THIS?
What's happened in the 50 days since the U.S. Supreme Court ruled state laws banning same-sex marriage are unconstitutional.
On Saturday, fifty days had passed since the June 26 court ruling declaring states can no longer ban same-sex couples from getting married. Yet, "it felt like more of a denouement than the climax — a response made possible, in large part, by the Supreme Court's own actions expanding the marriage equality map across the country before hearing the case resolving the question," BuzzFeed News' Chris Geidner writes.
There are some holdout counties that have stopped issuing marriage licenses altogether rather than have to issue licenses to same-sex couples. However, in all, same-sex couples are marrying across the country, in every state and Washington, D.C.
"Marriage equality is not only the law of the land, it is a reality almost everywhere in the country — and that's about it," Geidner writes.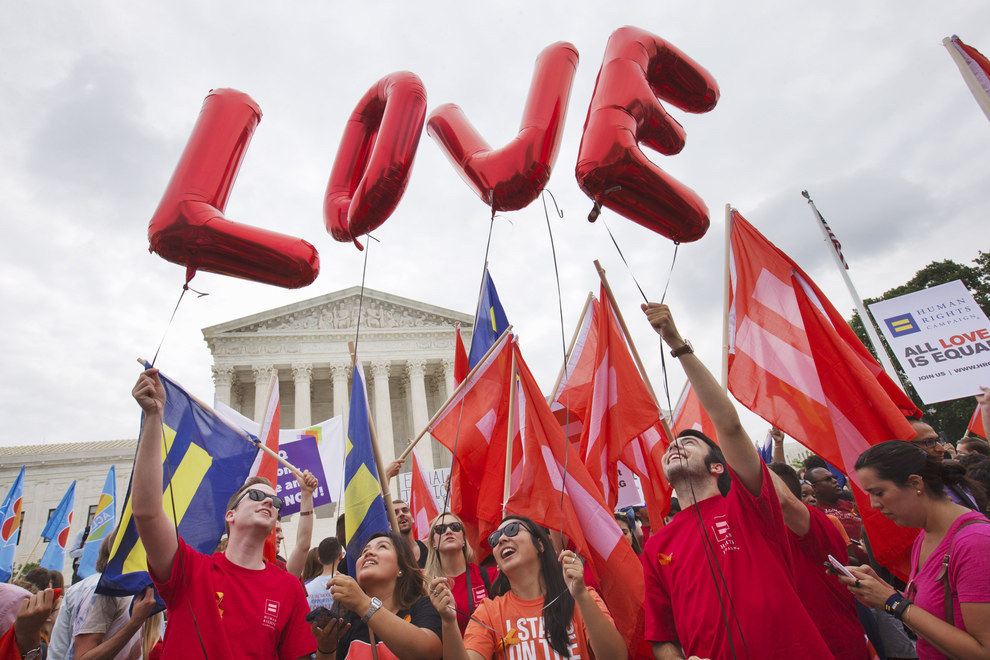 "Amazon is where overachievers go to feel bad about themselves."
Over the weekend, the New York Times published a report on the work culture at Amazon, which recently became the most valuable retailer in the U.S. More than 100 current and former employees talked about how they "reconcile the sometimes-punishing aspects of their workplace with what many called its thrilling power to create," the Times writes.
Amazon founder and CEO Jeff Bezos responded saying he doesn't "recognize" the company described: "The article goes further than reporting isolated anecdotes. It claims that our intentional approach is to create a soulless, dystopian workplace where no fun is had and no laughter heard," Bezos wrote.
It was a momentous weekend for the LGBT sports community.
Milwaukee Brewers minor leaguer David Denson became the first openly gay active player on a team affiliated with Major League Baseball. (Associated Press)

Keegan Hirst became the first British rugby league player to come out as gay. (BuzzFeed)

Michael Sam, who made history last year as the first out gay player to be drafted into the NFL, said he's leaving football due to mental health concerns. (BuzzFeed News)
In other sports news, here's another historic moment: The NFL's first ever female coach, Dr. Jen Welter, shook hands with the league's first woman to work as a full-time on-field official, Sarah Thomas, at Saturday night's preseason game between the Cardinals and Kansas City Chiefs in Glendale, Arizona.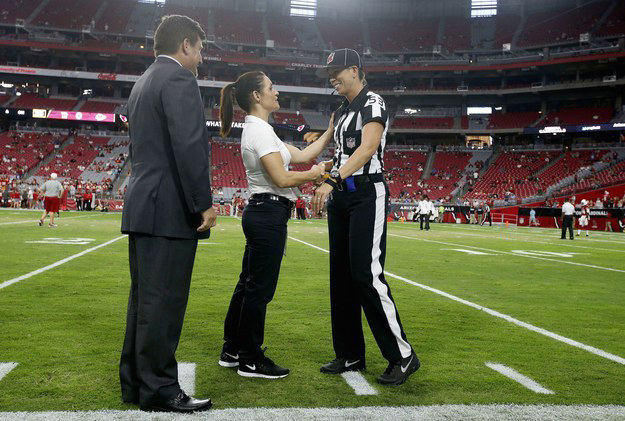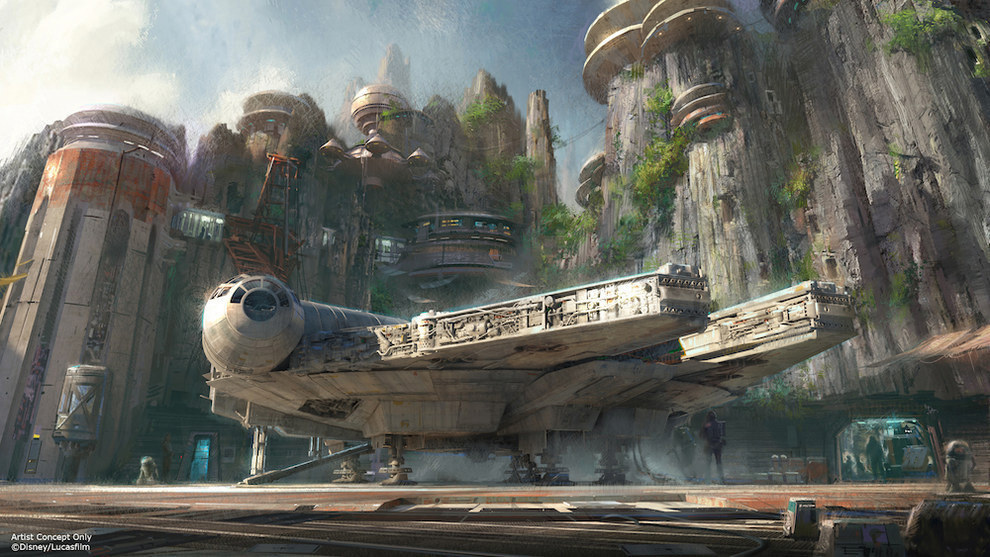 Happy Monday
"When his wife Babbette died in November after a nine-year battle with cancer, Don Jaquish decided to fulfill her dream by planting four miles of sunflowers in Wisconsin to help others with cancer," BuzzFeed News' Ema O'Connor writes. "They fit her personality. She'd walk into a room and her smile would light up the whole room," Jaquish said.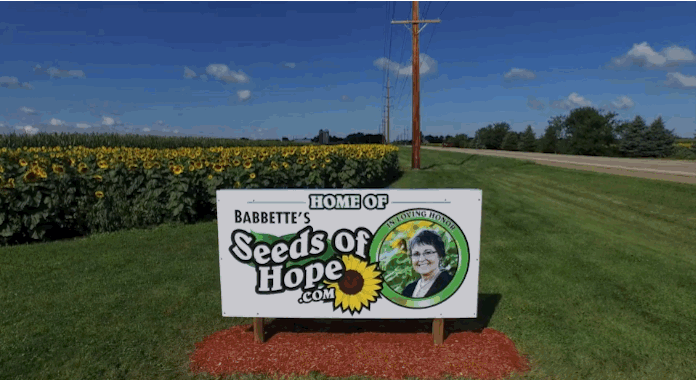 Want a news roundup like this in your inbox every weekday? Enter your email address to sign up now!
For the latest updates, download the BuzzFeed News app for iOS now!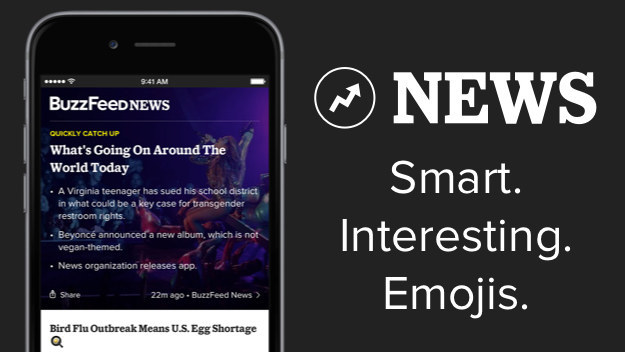 Correction
The U.S. Supreme Court issued the marriage equality ruling on June 26. An earlier version said it was July 26.