What's Going On Around The World Today?
President Obama is in Alaska pushing for climate action. Satellite images confirm the main temple in the ancient city of Palmyra has been destroyed. And a new study suggests the human eye's blind spot can be trained.
HERE ARE THE TOP STORIES
President Obama urged global leaders to address climate change during a visit to Alaska's Arctic.
At the international GLACIER conference yesterday, President Obama warned "that the effects of global warming that have hit the Arctic the hardest would soon engulf the world," the New York Times reports. Obama also stressed that "we're not acting fast enough."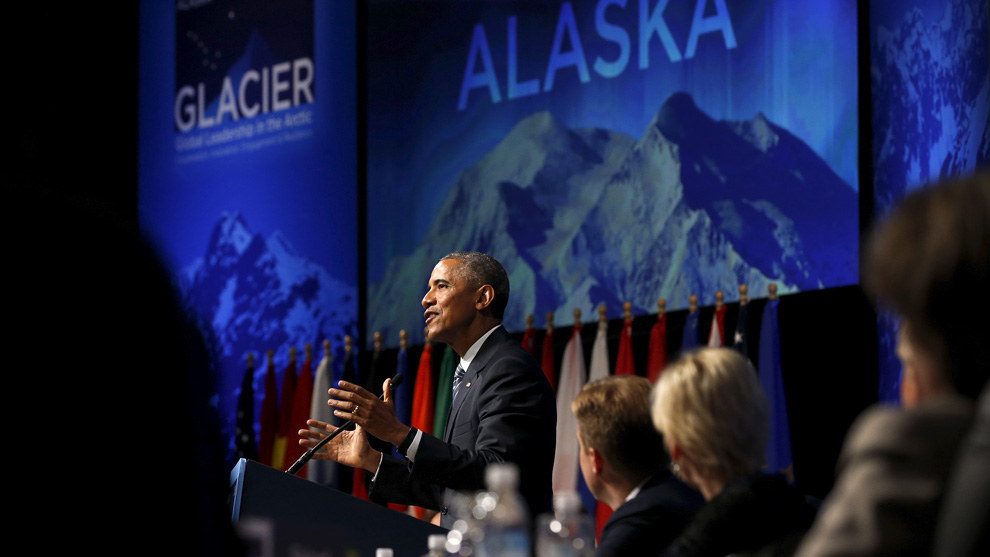 A little extra.

ISIS recently blew up another temple at Palmyra, the temple of Baalshamin, which UNESCO Director-General Irina Bokov said amounted to "a war crime." And last month, ISIS beheaded 81-year-old Khaled al-Asaad, a renowned Syrian antiquities expert.
The group has targeted other historical sites in Iraq and Syria it considers heretical. "The sale of looted antiquities is one of the group's main sources of funding. It has also been accused of destroying ancient sites to gain publicity," BBC News writes.
For more, here's a list from CNN of other sites ISIS has destroyed, like Nimrud and Hatra, and why they're significant.

WE'RE KEEPING AN EYE ON

The body of a woman who died on Saturday in Sierra Leone has tested positive for Ebola.
The news comes less than a week after a woman, who was the country's last known Ebola patient, had been discharged from the hospital. Adama Sankoh's recovery started the 42-day countdown — twice Ebola's incubation period — to declaring Sierra Leone Ebola-free. More tests are needed to confirm if the new death was in fact from Ebola.
The current Ebola outbreak, which has killed more than 11,300 people, has mainly affected the three West African countries of Sierra Leone, Liberia, and Guinea.
What's next?
If the woman did die of Ebola, more cases are expected in the country, the AP reports, especially since the woman was treated at home. And it could reset the countdown to declaring Sierra Leone Ebola-free. A similar situation happened this summer in Liberia, which was first declared Ebola-free in May. In June, new cases emerged, but the country is now on track to possibly being declared free of Ebola this week.
7,000 pages of Hillary Clinton's email are out.
"The State Department released another large, monthly batch of Hillary Clinton's email yesterday night — as the Democratic front-runner continues to face questions and an investigation into her email protocols and criticism of how she has addressed the subject," BuzzFeed News' Katherine Miller writes.
"The emails, dating from 2009 and 2010, contain a heavy dose of ­mundane bureaucratic back-and-forth, a little gossip and an occasional glimpse into the murky terrain of sensitive but routine communications that are now the subject of an FBI inquiry," the Washington Post writes.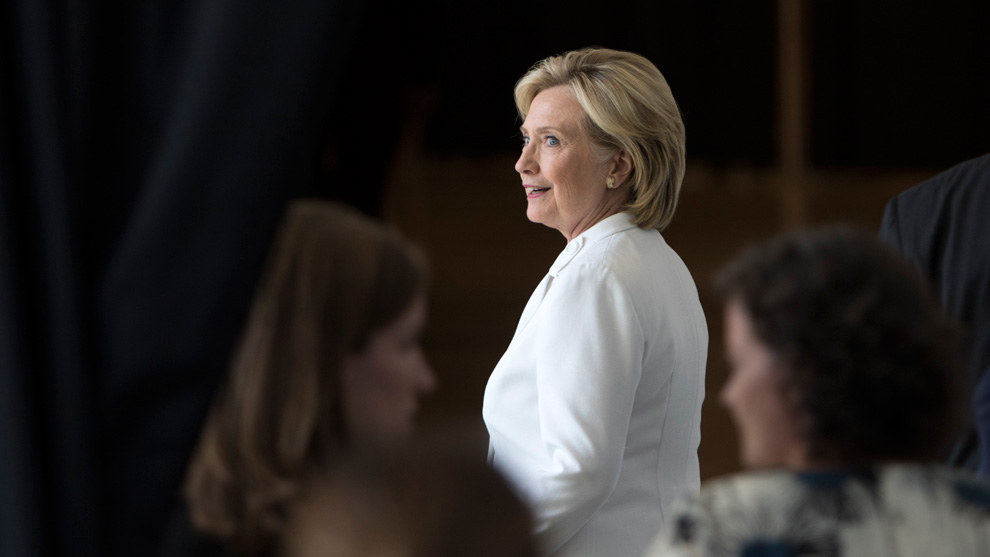 Here's a bit of background: While she was secretary of state, Clinton used a personal email account that was housed on a private server. She has said she didn't send classified information on that account. In December, Clinton turned over about 55,000 pages of email to the State Department, which is releasing them after determining which ones can go public. In August, her campaign said she would send the server she used to the Justice Department.

What's next?
Clinton will testify before Congress on Oct. 22. She's expected to "answer questions about her role in the events that led up to the 2012 Benghazi, Libya, terrorist attack that left four Americans dead — and, more than likely, her email practices," according to Politico.
If you want the latest news and stories, download the BuzzFeed News app for iOS. (We also have a ~super secret~ Android version, so if you want to be a beta tester, send us a note.)

DID YOU HEAR ABOUT THIS?
The U.S. asylum system is completely overwhelmed.
According to federal data and to the accounts of asylum seekers and their lawyers, the U.S. asylum system is crippled by backlogs, BuzzFeed News' David Noriega reports. "Around the country, asylum seekers are waiting anywhere from two to four years just to schedule an initial interview with immigration officers, merely the first step in a long adjudication process," Noriega writes.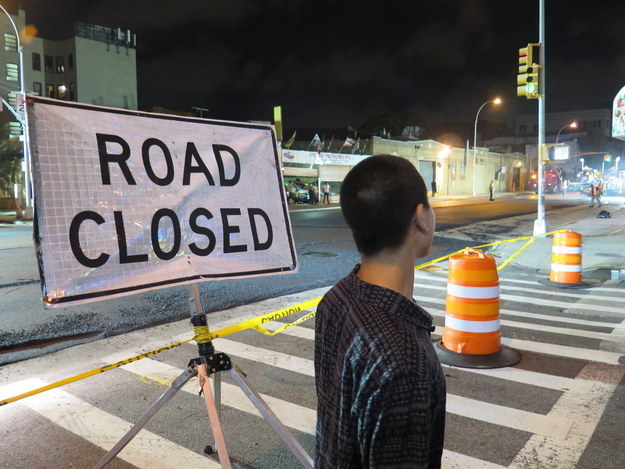 Secret memos reveal details of WikiLeaks founder Julian Assange's troubled three-year stay in Ecuador's embassy.
"Staff and security guards at the Ecuadorian embassy are keeping minute-by-minute records and filing daily official reports on the activities of their long-term guest Julian Assange," BuzzFeed News' James Ball and Paul Hamilos report. "The documents, marked 'secret,' reveal the occasionally fraught relationship between the WikiLeaks chief and his hosts, laying out details of clashes with embassy staff, concerns over Assange's psychological health, and potential escape plans."
Assange has been living in the Ecuadorian Embassy in London since 2012. He refuses to return to Sweden, where he faces sexual assault allegations, fearing it would make him vulnerable to extradition to the U.S. to face espionage charges. Many of WikiLeaks' most prominent revelations were from U.S. military documents on the Afghan and Iraq wars in 2010.
Quick things to know:
Happy Tuesday
Here are 15 of the bravest military animals to ever serve their country. Because sometimes the bravest are also the furriest, BuzzFeed's Gabriel Sanchez writes. We salute you, Sergeant Stubby.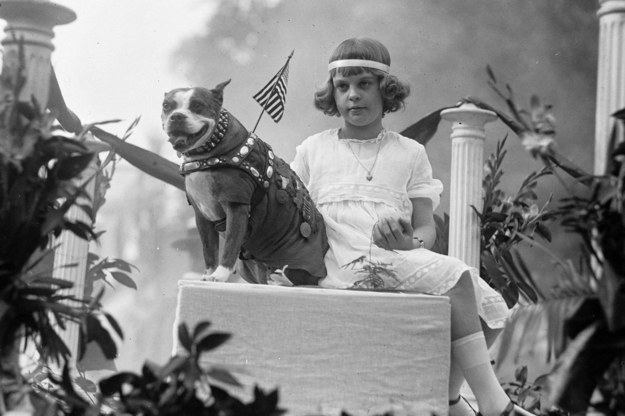 Want a news roundup like this in your inbox every weekday? Enter your email address to sign up now!
For the latest updates, download the BuzzFeed News app for iOS now!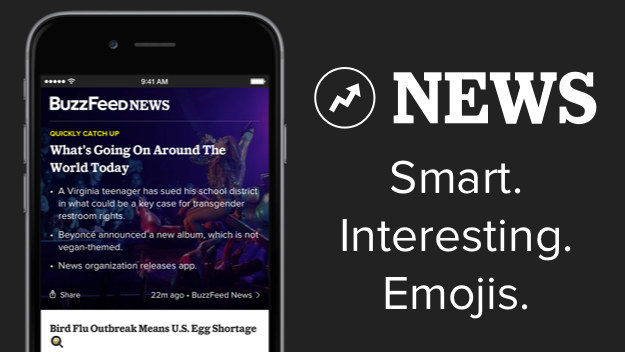 Correction
There have been 104 people killed this year so far in Milwaukee, Wisconsin, after 86 homicides in all of 2014 for the city. An earlier version implied those numbers were for the entire U.S.