What's Going On Around The World Today?
Turkey's ruling party is trying to win back its majority in the country's general elections on Sunday. A look at the effects of China's one-child policy change. And why fight when you can dance dance dance?
Turkey is headed to the polls on Sunday, for the second time this year.
Back in June, when the country's most recent general elections were held, President Recep Tayyip Erdoğan's ruling AK Party (AKP) didn't win an outright majority for the first time since 2002. Afterward, he wasn't able to form a coalition with the opposition parties before an August deadline and called for new elections.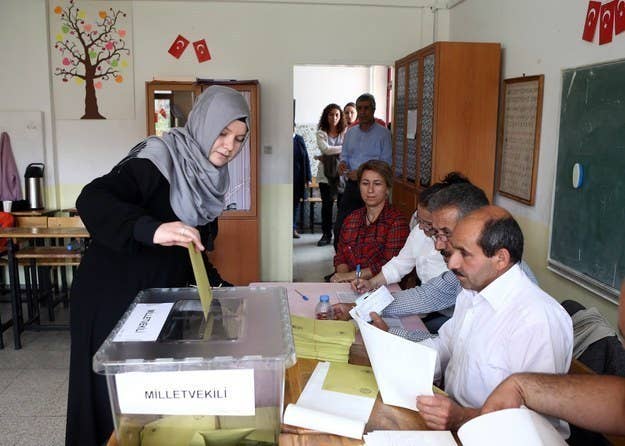 Sunday's election comes at a bleak time for Turkey, BuzzFeed News' Borzou Daragahi writes. A more than 30-year-old conflict between armed forces and the militant Kurdistan Workers' Party (PKK) has flared up. The country has seen at least three suicide bombings in the past three months. And earlier this month, twin suicide blasts in Turkey's capital — the country's deadliest attack on civilians in recent history — killed more than 100 people at a peace rally.

Additionally, more than 2 million refugees fleeing a civil war in Syria, which is now in its fifth year, have entered Turkey. And "the Turkish lira is skidding just slightly above an all-time low," Daragahi writes.
And a little extra.
People are watching Selahattin Demirtaş, a 42-year-old Kurdish left-wing politician who is being dubbed "Turkey's Obama" and "appears as a rare bright spot in Turkish politics," Daragahi writes.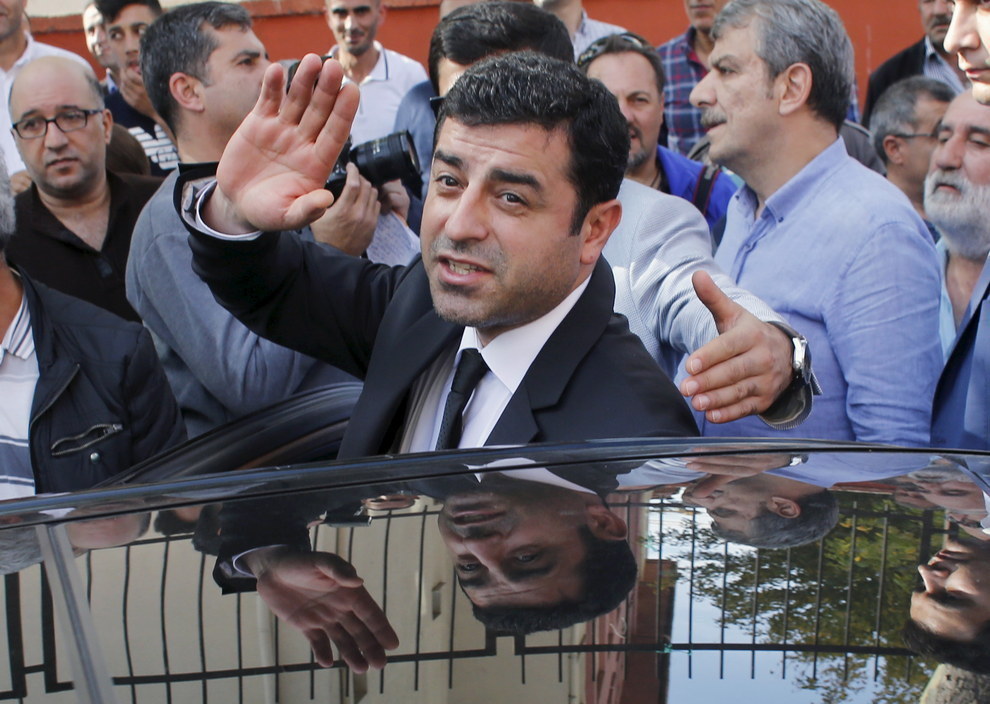 In the June election, Demirtaş was able to double his pro-Kurdish People's Democratic Party vote and for the first time, pass a 10% hurdle required to enter Parliament, ruining AKP's chances of forming a majority. "In doing that, Demirtas perhaps fatally damaged Erdoğan's quest to reshape Turkey into a presidential system with himself at the helm," Daragahi writes.

While a new poll predicts a victory for Erdoğan's AKP, it's too soon to tell whether or not the party will be able to secure a majority this time around, according to Reuters.
WE'RE KEEPING AN EYE ON
Families in China will be allowed to have two children for the first time in more than 30 years, but what will it mean for the country?
Yesterday, Chinese President Xi Jinping released a new economic plan that would lead the country to "slower, more balanced growth," according to Bloomberg. The policy also aims to deal with China's aging population.
The main reason for the policy change is economic growth. The one-child policy was introduced in 1979. And ever since, Chinese population growth has been uneven, with a third of the population expected to be over age 60 by 2050. On top of that, the size of the country's labor force has been shrinking, raising concerns about how China will be able to pay for its pensions and health insurance programs in the future, the New York Times writes.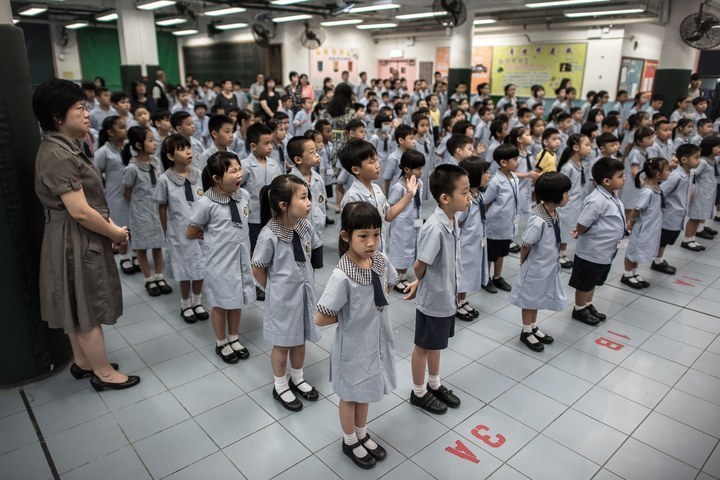 What's next?

Will this be enough to keep the world's second-biggest economy afloat? "Demographers warned that the move may be too little, too late, as China already faces a declining, graying population without the workers it needs for its vast economy," the Wall Street Journal writes.
While an increased birthrate might help the country in the long term, in the more immediate future, "as children remain out of the labor force and in school, it could place new pressure on the economy, as the overall share of the population dependent on the government rises," the Times writes.
In 2013, the Chinese government loosened the rules related to the one-child policy, when it allowed couples to have a second baby if one parent is an only child. Having multiple children in China is expensive, though. The New York Times has the story of a couple who — although they wanted a second child — decided against it, due to financial reasons.
DID YOU HEAR ABOUT THIS?
When you're a refugee and your husband beats you, you're basically on your own.
"Her husband also beat her in Syria. Not as often. Not as badly. Which is to say that, back there, he'd never tried to strangle her. That only started here, in the country that promised safety and freedom. Maybe better, she thought, to have stayed back in Damascus, bombs be damned," BuzzFeed News' Jina Moore writes from Heidelberg, Germany.
Moore has the story of F (BuzzFeed News is using her first initial to protect her anonymity), a mother of two young children who escaped from Syria, only to be abused by her husband in a refugee center in Germany. Her struggle to get help exposes the cracks in an overwhelmed refugee system.
Betty Ngari, co-founder of Berlin-based advocacy group Women in Exile, told Moore, "we know that there is no real security for asylum-seeking women [in Germany], because whenever they are attacked, either physically or sexually harassed, nobody knows what to do. There's no clear policy."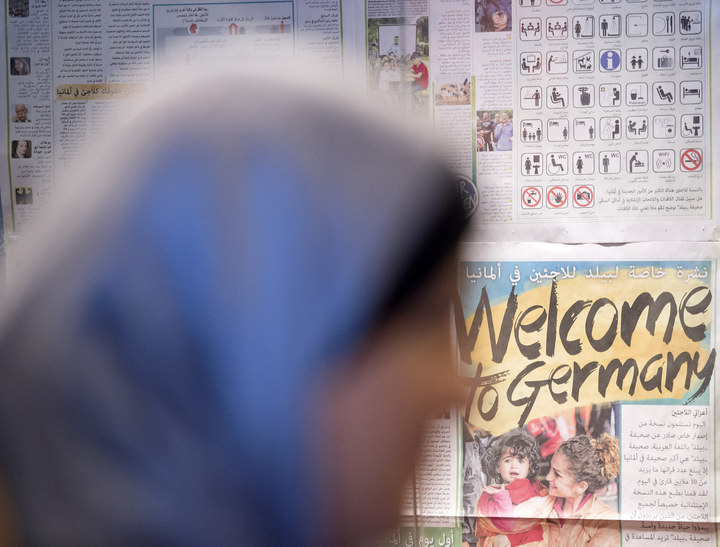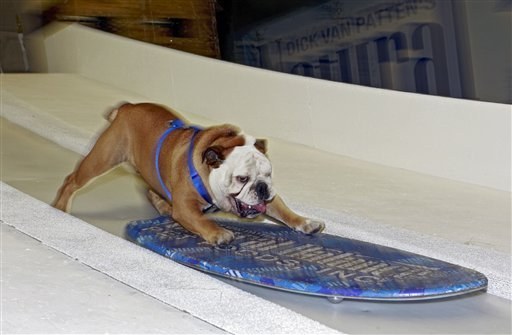 Our special guest this week is Maggy van Eijk, social media editor for BuzzFeed UK, discussing some of her favorite stories recently.
This interview with Daniel Radcliffe in Playboy is simply amazing. And it has already led to several reaction articles and think pieces. But what I love about it is how honest he is, while remaining hilarious and totally self-aware. He's the type of person you'd want as a drinking buddy. He's also very open about being a teen, about masturbation, and how he dealt with money which seems delightfully un-British.
At the moment, I'm Louise O'Neill's ultimate fan girl. She is the author of Only Ever Yours and Asking For It. The Irish Times wrote a fabulous piece about her chilling new novel while also discussing the importance of YA [young adult fiction] and reading in general and how essential it is for young readers to create a "private space where you can explore ideas."
Badass, unruly women are my favorite type of humans, despite how problematic their portrayals can be in fiction. In this story in The Guardian, author Kate Mosse discusses some of the most famous "wild women" and the "mad/bad conundrum" she faced when writing her own vengeful female character.
Happy Friday
Sometimes all you need to break up a fight is a bit of rhythm. When an officer in Washington, D.C., responded to a disorderly conduct call, she found a group of teens who were trying to fight each other. But "instead of using force, the cop decided to challenge the teens to a dance-off," BuzzFeed News' Stephanie McNeal writes. And so they did.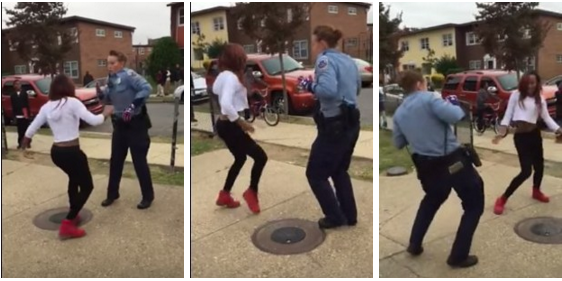 This letter was edited and brought to you by Claire Moses and Millie Tran. You can always reach us here.

Correction: In yesterday's newsletter, we called a blimp that broke away from a military base in Maryland and landed in rural Pennsylvania, a blip. Bloop. Our bad.
Want a news roundup like this in your inbox every weekday? Enter your email address to sign up now!
For the latest updates, download the BuzzFeed News app for iOS and Android now!