What's Going On Around The World Today
The U.S. Justice Department is investigating a video that shows an officer throwing a student at a South Carolina school. America is changing its strategy in its fight against ISIS in Iraq and Syria. And a little extra on why Facebook CEO Mark Zuckerberg is in India this week.
The U.S. opened a civil rights investigation into an officer who threw a student at a South Carolina high school.
The U.S. Justice Department, as well as local authorities, are investigating a video that shows South Carolina officer Ben Fields picking up and throwing a black female student (reportedly a junior or a senior) out of her chair in the middle of a class, BuzzFeed News reports. The video was taken Monday at Spring Valley High School in Columbia, South Carolina.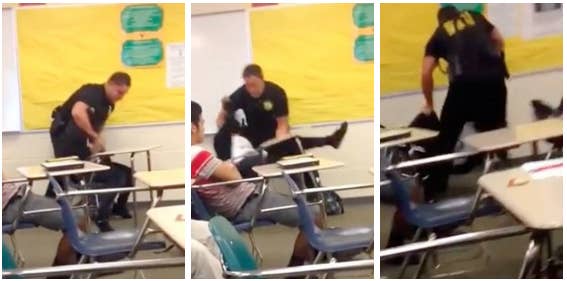 "This is all happening in a public school in America. And to the students, it doesn't even seem surprising — those visible in the videos calmly watch the situation unfold or turn away," Vox writes.

In response to the video, South Carolina school and police officials called the incident "reprehensible" and "unforgivable." Fields has been put on unpaid leave.
And a little extra.
The video brought national attention to the issue of increased police presence in schools and adds to the concern that "black and Latino students receive disproportionately harsh punishments," BuzzFeed News' Albert Samaha writes.
Fields, 34, is a School Resource Officer (SRO). SROs are "trained to be liaisons between schools, communities, and law enforcement," BuzzFeed News' Tasneem Nashrulla writes. During Fields' 40-hour training to become an SRO in 2010, he wasn't taught defensive tactics such as physical restraint. The SRO course that Fields attended focused on problem-solving techniques, South Carolina Criminal Justice Academy instructor Florence McCants told Nashrulla.
There are between 10,000 and 15,000 school resource officers in schools across America, according to estimates by the National Association of School Resource Officers.
If you want the latest news and stories, download the BuzzFeed News app for iOS and Android.
WE'RE KEEPING AN EYE ON
America's strategy in fighting ISIS in Iraq and Syria is changing to allow for ground troops.
U.S. Secretary of Defense Ashton Carter said the campaign shift would include the use of direct ground raids against the militants and an intensified air campaign. Carter laid out the new plans in a testimony to the Senate Armed Forces Services Committee, BuzzFeed News' Salvador Hernandez writes.
In addition to an increase in air and ground raids, the new strategy includes focusing on ISIS strongholds Al-Raqqah in Syria and Ramadi in Iraq. And for the first time, the U.S. also invited Iran, an ally of Syria's President Bashar al-Assad, to international talks to discuss the ongoing civil war in Syria, according to BBC News.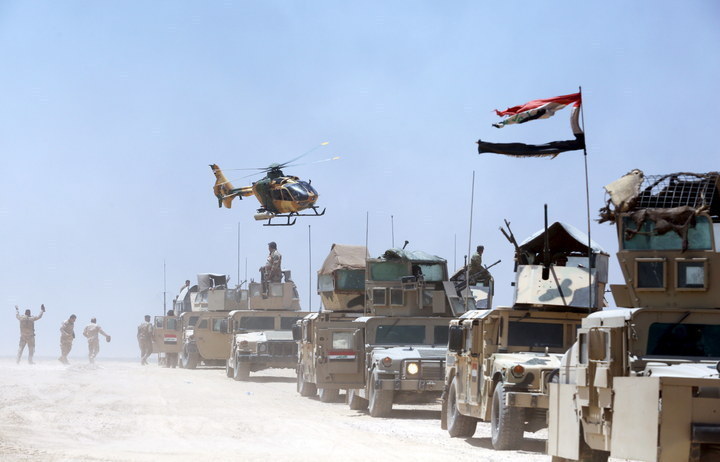 What's next?
More ground operations are likely. "The increased involvement of U.S. troops is a significant change to what has been a strategy of training and advising in the region," Hernandez writes.
Carter's announcement comes just days after Master Sgt. Joshua Wheeler was killed during a rescue mission in Iraq's Kirkuk province, which also killed 20 ISIS militants. Wheeler was the first American to die in combat in Iraq since November 2011.
Carter said similar missions, including a more involved U.S. role, is expected moving forward, Hernandez writes.
DID YOU HEAR ABOUT THIS?
Facebook CEO Mark Zuckerberg is in India this week to promote his Internet.org project that aims to connect people to the internet in India.
If you're Facebook friends with the social network's CEO, you can "like" the picture he posted of the Taj Mahal.
Zuckerberg is in India this week to discuss his Internet.org project, an initiative he launched in 2013 that aims to open up the internet to roughly four billion people who don't have access. The program was launched in India in February.
Facebook partnered with Indian cellphone carrier Reliance Communications to provide a free package of internet services. Critics, however, claim it's mostly a way to introduce people to Facebook. Internet.org's services are "deliberately stripped down to minimize data use and the cost to the phone company," the New York Times writes.
With all of this going on, we asked Nikhil Pahwa to tell us a bit about Internet.org in India and what's happening with the country's battle over net neutrality (the principle that providers should enable access to all content online, no matter what the source is). Pahwa is the founder and editor of news website MediaNama. He's also the co-founder of Savetheinternet.in, an advocacy group that focuses on internet freedom in India.
What's going with Internet.org in India and why has it received criticism?
Nikhil Pahwa: Reliance Communications has been promoting Internet.org as "FreeNet," confusing people into thinking it is free internet, even though it is a handful of sites selected by Facebook and its partner telecom operator. The problem is that people end up believing that Facebook is the internet, which happened in Indonesia.
We're worried that the next billion users won't get access to the diverse and open web that many of us have grown up with, impacting competition, access to knowledge, and innovation on the internet. Net neutrality is important, otherwise we'll have two classes of citizens: those who use Facebook and its partners, and those who get access to the open web.
What can we expect next?
PAHWA: Most of what has happened is on the regulatory front. Our savetheinternet.in movement helped galvanize 1.1 million submissions to the Indian regulator, which has never happened before in the history of India. The regulator is going to prepare a set of recommendations for the government. The government is going to then issue its own guidelines. At the same time, a Parliamentary Standing Committee (something like a Congressional hearing in the U.S.) is going to release its own report.
BuzzFeed and Vox Media are threatening to withdraw from the tech, film, and music festival South by Southwest after the cancellation of anti-harassment panels.
The decision to withdraw staffers from several panels comes after SXSW organizers announced the cancellation of two gaming and online harassment panels after receiving "numerous threats of on-site violence," BuzzFeed News' Tasneem Nashrulla writes.
"We feel compelled to withdraw … if the conference can't find a way to do what those other targets of harassment do every day — to carry on important conversations in the face of harassment," President of BuzzFeed Motion Pictures Ze Frank, BuzzFeed Publisher Dao Nguyen, and Editor-in-Chief Ben Smith wrote in a joint letter.
Vox Media — which owns websites such as The Verge, Vox, and Re/code — also said it will not attend the conference unless SXSW takes harassment seriously. In response to the backlash, the festival's organizers are revisiting the decision and could host a special, day-long forum on harassment instead, Re/code writes.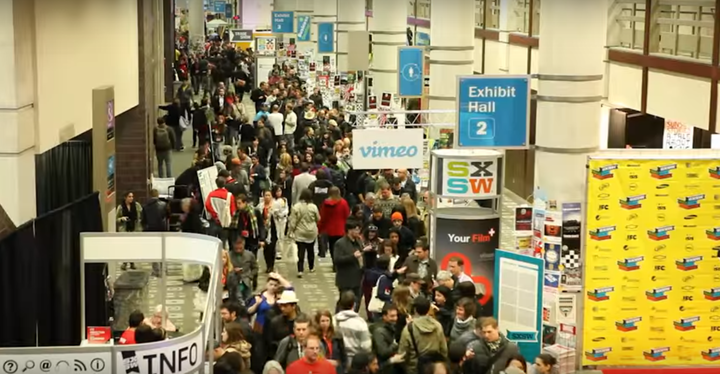 Happy Wednesday
While welcoming the U.S. Women's soccer team to the White House yesterday, President Barack Obama had a clear message about what it means to "play like a girl," BuzzFeed News' Gavon Laessig writes. It means "you're a badass," the president said. Oops, maybe not the best language to use in the White House. Seconds later,, the president sheepishly added that he might have chosen another word. But he still made his point perfectly clear.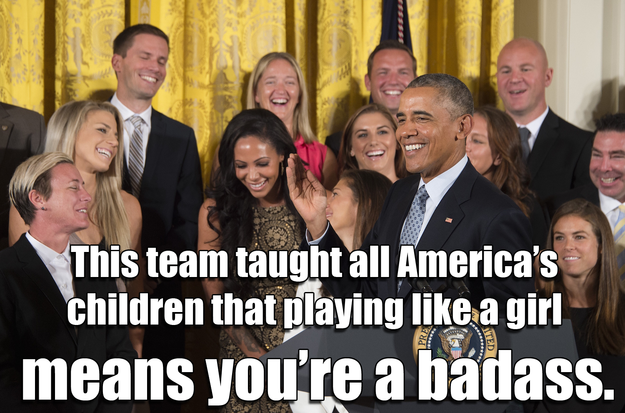 Want a news roundup like this in your inbox every weekday? Enter your email address to sign up now!
For the latest updates, download the BuzzFeed News app for iOS and Android now!