What's Going On Around The World Today
The suspected planner of the Paris attacks, Abdelhamid Abaaoud, died in yesterday's raid in the Paris suburb of Saint-Denis. Scientists have created human vocal cords in a lab for the first time. And a two-legged puppy is now the proud owner of a 3D-printed wheelchair.
HERE ARE THE TOP STORIES
Abdelhamid Abaaoud, the suspected planner of the Paris attacks, has been killed in a police raid in France.
French prosecutors said Abaaoud was killed during yesterday's early-morning raid in the Parisian suburb of Saint-Denis. He is believed to have been a key planner of the terrorist attacks in Paris that killed 129 people, BuzzFeed News reports.
Salah Abdeslam, the brother of one of the terrorists who blew himself up on Friday night is still at large, BuzzFeed News writes.
Since the attacks, French police have conducted some 414 searches across the country, according to the French Interior Ministry. Some 118 people have been placed under house arrest while a total of 60 have been placed in custody, BuzzFeed News reports.
Earlier this morning, Belgian authorities carried out six raids in the Brussels region, which were linked to a search for Bilal Hadfi, one of the Paris bombers.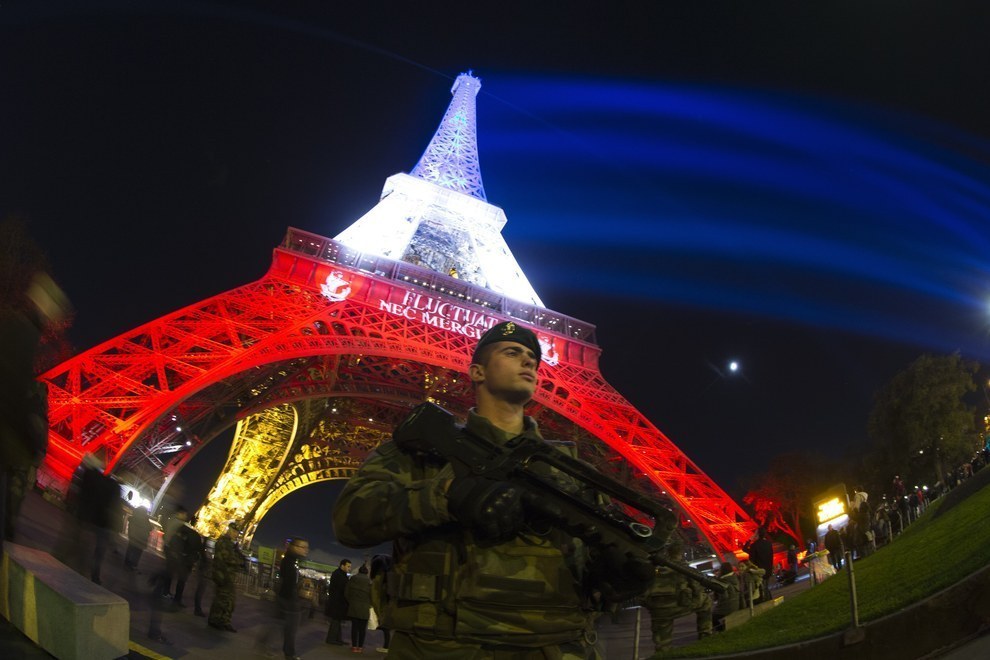 And a little extra.

Details of the attackers' operation are beginning to emerge. The terrorists left behind clues — cars, a GPS, knives, cell phones, explosives, syringes, pizza boxes, and Kalashnikov chargers — that together tell the story of a carefully plotted attack. The clues led police to "a second team of alleged terrorists that, prosecutors said Wednesday, was getting ready for another strike," BuzzFeed News' Nicolás Medina Mora writes.
WE'RE KEEPING AN EYE ON
A newly released ISIS video suggests an attack on New York, but police say there's no specific threat.
The video, which surfaced on Wednesday, included footage of Times Square and said "what is to come will be worse and more bitter," BuzzFeed News writes. New York City Mayor Bill de Blasio as well as Police Commissioner Bill Bratton said in a press conference that there are no known threats against the city. Bratton said "there is nothing new about that video," adding that it appeared to have been "hastily produced." He also noted that it seemed to include recycled footage from earlier ISIS videos that threatened Germany and Israel.
And a little extra.
The extremist militant group also released a picture of — what they claim — is the bomb that brought down a Russian airliner in Egypt late last month, killing all 224 people on board, BuzzFeed News' Ellie Hall writes. The photo was published in ISIS's English-language propaganda magazine Dabiq.
The New York Times asked experts to analyze the photo.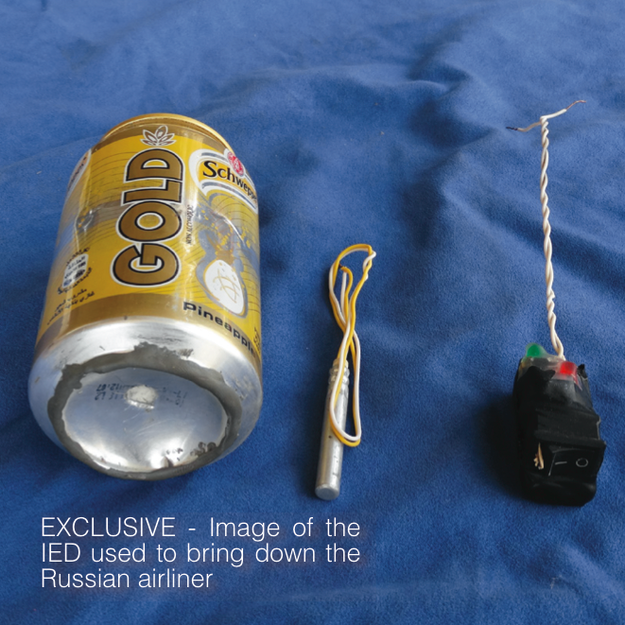 Vandalism at mosques across the U.S. and other incidents have been reported since the Paris attacks.
The attacks have brought renewed attention on the plight of Muslims living in the U.S., some of whom have reported an increase in Islamophobia following Friday's deadly attacks, BuzzFeed News' David Mack and Alicia Melville-Smith write.
What's next?
Since the attacks, the world has been on high alert. Most of the attackers who have been identified so far are French citizens, "but a possibly forged Syrian document found at the scene of one of the attacks has spurred fear that ISIS operatives may attempt to smuggle themselves among Syrian refugees," BuzzFeed News' Adolfo Flores writes.
The refugee issue is dividing the U.S as at least 31 governors have said they will stop or otherwise oppose accepting additional Syrian refugees into their states. But in Germany, divisions have been put aside in the wake of the Paris attacks, BuzzFeed News' Joshua Hersh writes from Berlin. German Interior Minister Thomas de Maizière told reporters not to conflate the refugee crisis with terrorism and to "avoid drawing such swift links to the situation surrounding refugees."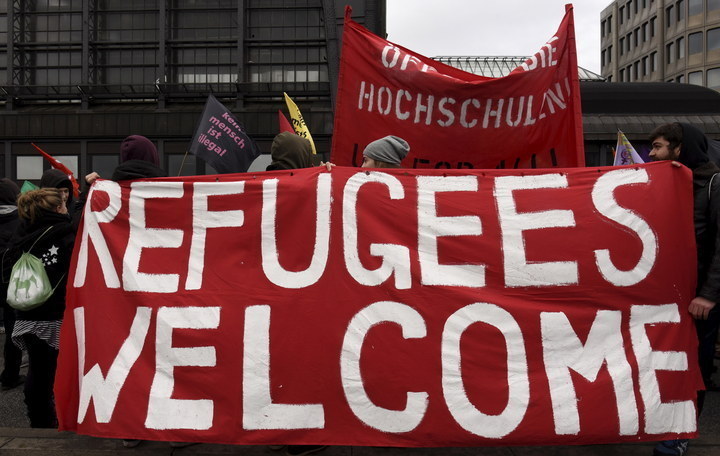 If you want the latest news and stories, download the BuzzFeed News app for iOS and Android.

DID YOU HEAR ABOUT THIS?
Scientists have grown human vocal cords in the lab for the first time.
They won't make you sing like Adele, but one day they could help with scarring. Scientists said Wednesday that they've grown about 170 human vocal cords in a lab, starting from cells taken from four surgical patients and one cadaver, BuzzFeed News' Dan Vergano writes. Roughly 20 million Americans have vocal cord injuries and the new medical engineering feat is a first step in developing better treatments for the worst of these cases.
Although it's still very early, someday this could lead to growing new voice boxes for people with the most severe scarring, and then implanting them surgically, Vergano writes.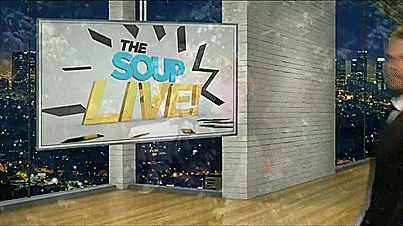 Happy Thursday
A puppy born with only two legs is the proud owner of a 3D printed wheelchair. Meet Tumbles, a six-week-old terrier mix, who was taken in by Ohio's Friends of the Shelter Dogs, an organization that rescues and provides shelter for dogs in need. An Ohio couple designed the special wheelchair and scientists at Ohio University helped create it, BuzzFeed News' Fiona Rutherford writes. Tumbles is learning how to use the wheelchair, which might be a bit of a process, said FOSD Board President Angela Marx, adding that the pup is "a little sweetheart and doesn't act as if he has any limitations."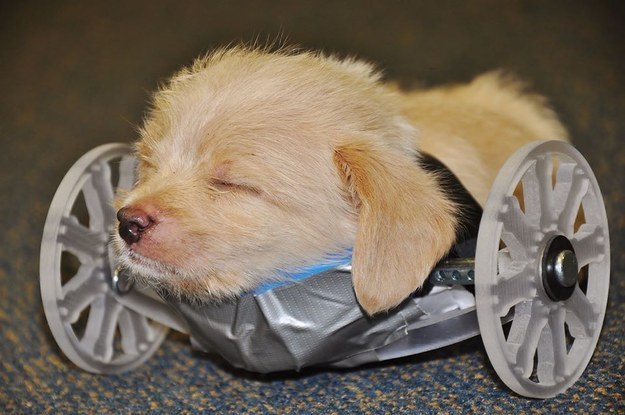 Want a news roundup like this in your inbox every weekday? Enter your email address to sign up now!
For the latest updates, download the BuzzFeed News app for iOS and Android now!