What's Going On Around The World Today
A U.S. airstrike has targeted ISIS terrorist Mohammed Emwazi, also known as "Jihadi John." Ukraine passed a bill that includes protections for LGBT employees. And Missy Elliott is back.
HERE ARE THE TOP STORIES
The U.S. launched an airstrike targeting ISIS killer "Jihadi John."
U.S. defense officials confirmed the airstrike in Raqqa, Syria, on Mohammed Emwazi — also known as "Jihadi John" — who has been a high-priority target since rising as the terror organization's notorious on-camera killer, BuzzFeed News reports.
It wasn't immediately clear if the strike was successful, but officials said there's a "high degree of certainty" that Emwazi was killed in the attack, The Guardian writes. U.S. defense officials said they were "assessing the results of [the] operation and will provide additional information as and where appropriate," according to BuzzFeed News.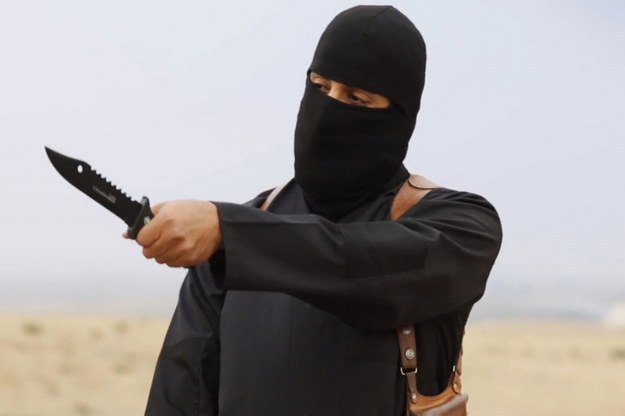 Emwazi has beheaded multiple hostages in ISIS propaganda videos. Appearing in a black mask, he first gained notoriety last year after the release of a video that showed him beheading American journalist James Foley. In other videos, Emwazi also beheaded American journalist Steven Sotloff, American aid worker Abdul-Rahman Kassig, British aid workers David Haines and Alan Henning, and Japanese journalist Kenji Goto.

James Foley's mother, Diane Foley, told ABC News that Emwazi's possible death would be "really small solace to us."
Twin bomb blasts in Lebanon killed at least 37 people and injured 180 others.
The attack occurred in a suburb of the Lebanese capital of Beirut, when two bombers "blew themselves up in a busy street" in a short distance from each other, BBC News writes. ISIS has claimed responsibility for the attack, though their role has not been confirmed.
If you want the latest news and stories, download the BuzzFeed News app for iOS and Android.
WE'RE KEEPING AN EYE ON
College protests over racial discrimination are spreading across the U.S.
Students at multiple universities "marched in solidarity with [University of Missouri] students and showed their support online," BuzzFeed News' Tamerra Griffin writes. Campus-wide protests at the University of Missouri over school administration's handling of alleged racism have led to the resignation of top officials there.
At Claremont McKenna College in California, Dean of Students Mary Spellman resigned after student protests called for her to step down, BuzzFeed News' Nicolás Medina Mora writes. On Oct. 25, Spellman sent an email to a Latina undergraduate student implying that students of color "don't fit our CMC mold."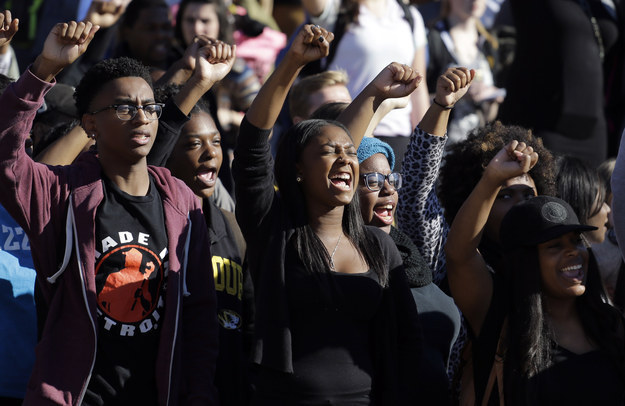 Earlier this month, hundreds of students protested at Yale College after a top university official sent an email criticizing political correctness and a fraternity allegedly denied entrance to black women.

Protests over racial discrimination and in support of the movement at the University of Missouri have also sprung up at Ithaca College in upstate New York, Smith College in Massachusetts, and Howard University in Washington, D.C.
What's next?
The University of Missouri has named a black administrator as its interim president. Mike Middleton, deputy chancellor emeritus of the Columbia campus, was selected after a three-hour closed meeting by the university's Board of Curators, BuzzFeed News' Tasneem Nashrulla writes.
During a news conference, Middleton said he would devote the administration's attention to the demands of the students leading the protests. "It is imperative that we hear all of our students and do everything we can to make them comfortable and safe in our community," Middleton said.
DID YOU HEAR ABOUT THIS?
Ukraine's parliament passed a nondiscrimination law with protections for LGBT employees.
The law was required by the European Union "for Ukraine to qualify for a program allowing its citizens to travel to the EU without needing visas," BuzzFeed News' J. Lester Feder writes. The bill had been rejected twice before by lawmakers opposing the LGBT protections.
Ukraine has been trying create a closer relationship with the European Union for years, a link that has grown in importance since the Ukrainian territory of Crimea was annexed by Russia last year and Russian-backed rebels seized control in eastern parts of the country, Feder writes.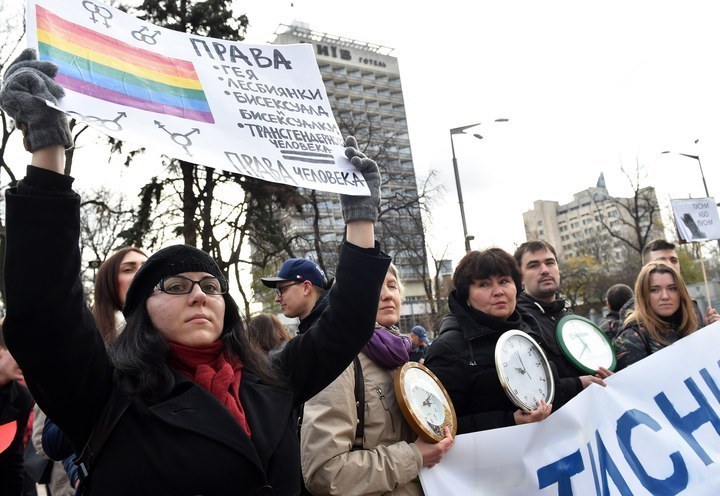 Alleged mobster Vincent Asaro was found not guilty of participating in a 1978 airline heist made famous by the movie Goodfellas.
The 80-year-old was accused of helping to plan a multi-million dollar heist at New York's John F. Kennedy Airport's Lufthansa terminal that led to a score of $6 million in cash and jewels. Asaro was facing charges related to racketeering and recruiting men for the heist. A jury acquitted him of all charges, BuzzFeed News' Salvador Hernandez writes.
The heist was believed to have been planned and executed by associates of New York's crime families, and was a main storyline depicted in Martin Scorsese's 1990 film Goodfellas.

Our special guest this week is BuzzFeed News reporter Sapna Maheshwari, talking about some of her favorite stories she read recently:
Americans have been unwittingly signing away their right to join class-action lawsuits in recent years, even though it's "realistically the only tool citizens have to fight illegal or deceitful business practices," according to the New York Times. The newspaper has a great two-part investigation into how two U.S. Supreme Court decisions in the past five years have allowed companies from American Express to funeral homes to ban class actions in the fine print of contracts, forcing disputes into private arbitration instead. It's made for an opaque, jury-free system that generally favors companies and hurts consumers, sometimes in outrageous ways.
BuzzFeed News has a great piece on how some businesses have been inserting non-disparagement clauses into their terms and conditions, then fining consumers thousands of dollars for bad reviews — legally! Congress is trying to pass a law banning the practice.
And the Tampa Bay Times and the Sarasota Herald-Tribune published an incredible and disturbing investigation into the rise of violent attacks at Florida's state-funded mental hospitals in the face of massive budget cuts. It is so eye-opening and shocking and will give you chills.
Happy Friday
A pair of identical twins recently got married to another pair of identical twins in India. And amazingly, another pair of identical twins officiated the ceremony, BuzzFeed's Andre Borges writes. Twins. Winning… Twinning.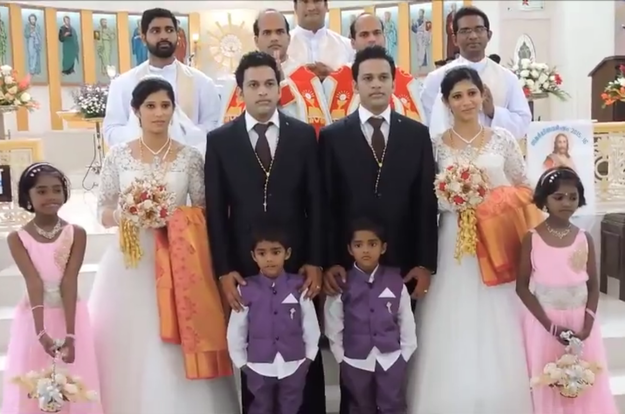 Want a news roundup like this in your inbox every weekday? Enter your email address to sign up now!
For the latest updates, download the BuzzFeed News app for iOS and Android now!