What's Going On Around The World Today
Fighting has begun to win back a strategic Iraqi town from ISIS. Two Missouri college students were arrested on suspicion of posting threats on a popular messaging app. And a look into the craziest online shopping spree in the world.
HERE ARE THE TOP STORIES
Kurdish fighters have begun a battle to recapture the Iraqi town of Sinjar, more than a year after it was brutally taken by ISIS.
The ethnic Kurdish fighters — known as the peshmerga — are America's main allies in the war on ISIS, BuzzFeed News' Mike Giglio writes from the battlefield. Peshmerga soldiers said that more than a year of fighting and continuous U.S. airstrikes had worn ISIS down, Giglio writes.
The goal is to cut off a major jihadi supply line from ISIS militants in Syria to the Iraqi city of Mosul, the New York Times writes.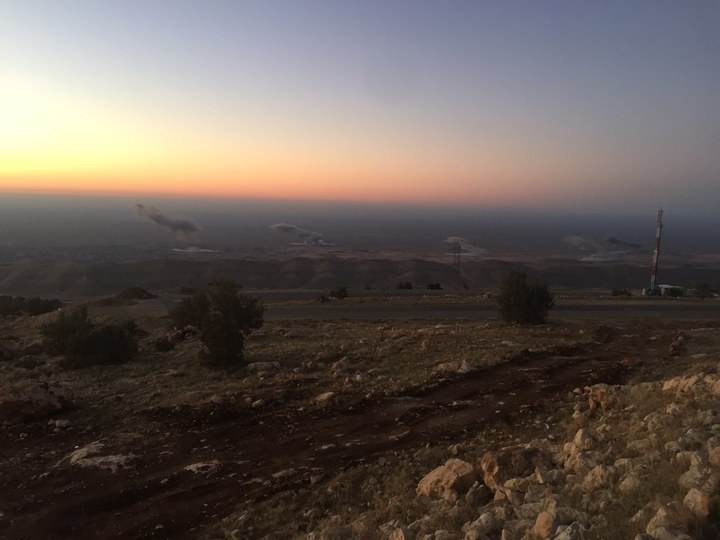 A little extra.

In the summer of 2014, Sinjar was the scene of some of ISIS's worst atrocities. Militants massacred the local ethnic and religious Yazidi minority. After ISIS captured the town, tens of thousands of Yazidi people were stranded on Mount Sinjar after fleeing there. Many Yazidis are still living on top of the mountain in tents, waiting to return to their homes.
"The attempted genocide helped to spark U.S. airstrikes — and laid the groundwork for the long fight against the militants to come for the U.S. and its allies," Giglio writes.
The Kurds seem determined to win the town back and have said they're "throwing 7,500 fighters into the battle," BBC News reports.
WE'RE KEEPING AN EYE ON
Sweden is introducing border checks to control the influx of refugees.
Sweden said the temporary border checks are supposed to ease the "surge of new arrivals" of migrants and refugees into the Scandinavian country that "had resulted in a threat to public order," BBC News writes.
The increased border controls — which are supposed to last 10 days — were scheduled to go into effect today at noon, local time.
European and African leaders are meeting in Malta this week to talk about how to curb the flow of people fleeing to Europe.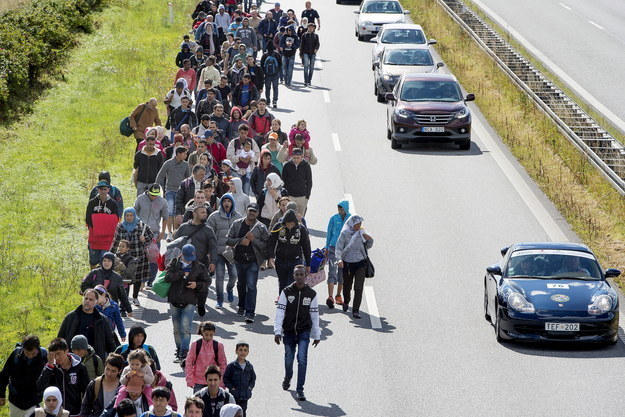 What's next?

Refugees stopped at the Swedish border will have three choices. "They can return to the country they came from, can claim asylum in Sweden, or choose a different route to travel to another country they wish to settle in," BuzzFeed News' Alicia Melville-Smith writes.
Sweden's new policy could put pressure on German Chancellor Angela Merkel, whose open-door policy has received criticism. If Germany decides to further tighten its border controls and the amount of people it lets into the country, "tens of thousands of people will become stranded in Greece and the Balkan countries, as temperatures drop and these countries have few winter shelters," The Wall Street Journal writes.
Two 19-year-old Missouri college students were arrested on suspicion of posting online threats.
On Wednesday, police said they arrested 19-year-old Hunter Park, a student at a campus in the University of Missouri System campus, and Connor B. Stottlemyre, who is enrolled at Northwest Missouri State University (about three hours away from the Mizzou campus), BuzzFeed News writes. The threats were posted on Yik Yak, a social media app that allows users to anonymously create and view discussion threads.
Students at the University of Missouri campus have been protesting for weeks against university officials' handling of alleged racism on campus. The school's president and chancellor have said they'll resign.

It's unclear whether the threats on Yik Yak were connected to the recent protests, but an investigation is ongoing.
If you want the latest news and stories, download the BuzzFeed News app for iOS and Android.

DID YOU HEAR ABOUT THIS?
Nobody's sure who's running Algeria but it definitely isn't the president.
Algeria is one of the largest countries of the Arab world by population. It has massive oil and gas reserves, and is one of the key military and political powers of the Mediterranean. And it's in deep trouble. Its ailing longtime ruler, President Abdelaziz Bouteflika, is nowhere to be seen and factions are struggling over a successor, BuzzFeed News' Borzou Daragahi writes.
"We all know that there is a state of power vacuum and that Bouteflika is no longer able to be in charge and that this power vacuum is being filled with extra-constitutional forces," former prime minister and presidential candidate Ali Benflis told BuzzFeed News. "There is no one to lead the country."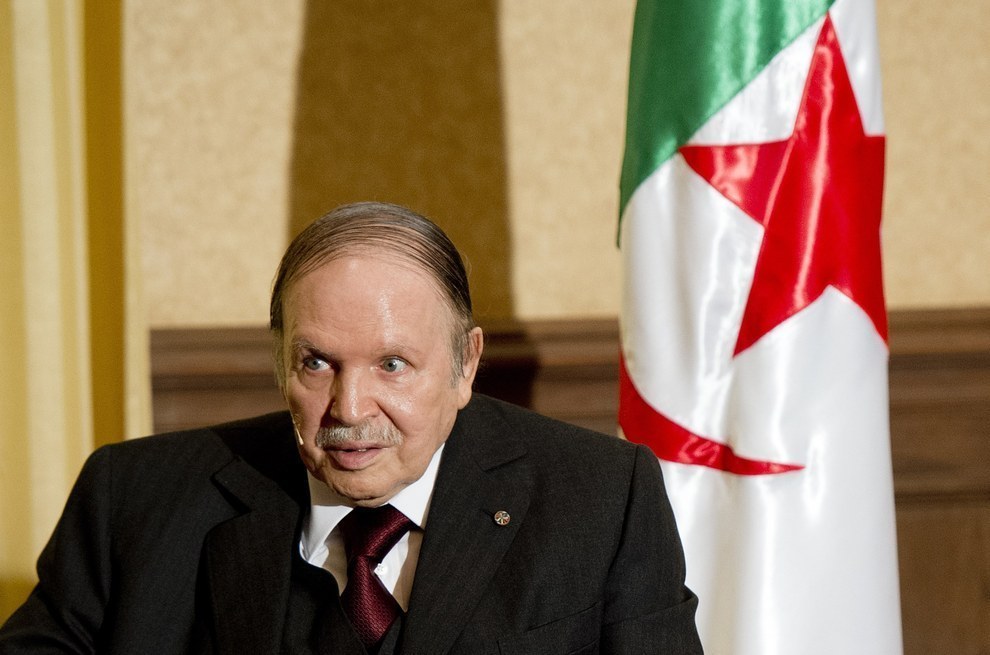 Chinese online retailer Alibaba broke its own sales record during "Singles Day," the world's biggest online shopping event.
Yesterday's sales totaled 91.2 billion yuan, or $14.32 billion. (Let that sink in for a moment.) That's a 60% increase from last year and 1753 times (!) as much as the first time Alibaba CEO Jack Ma used the notion of "Singles Day" in 2009 as a way to boost sales during the dullest month of the year, BuzzFeed News' Beimeng Fu and Hayes Brown write.
The online shopping spree started as a jokey holiday for Chinese bachelors back in the '90s. In 2009, Alibaba co-opted the day and announced it would sell everything on taobao.com at a 50% discount.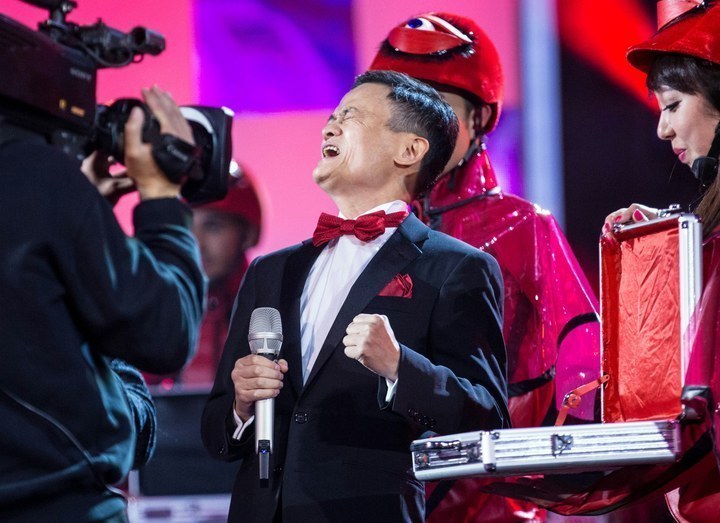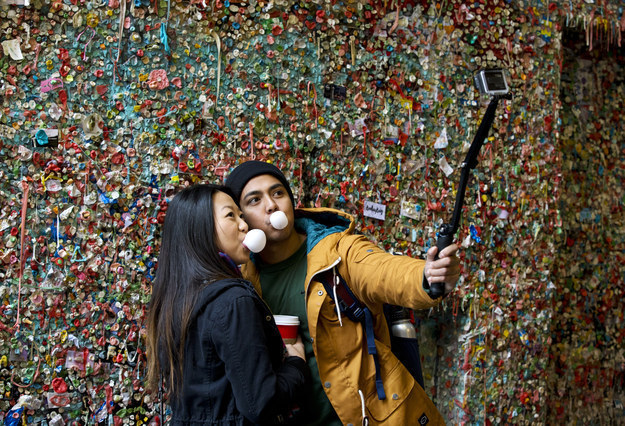 Happy Thursday
Many Americans will soon be celebrating Thanksgiving, and if you're one of them you might have some questions about how to prep that ~perfect~ Turkey Day meal. These 17 incredibly helpful charts from BuzzFeed Life will get you through your biggest meal prep of the year. Not sure which potato to mash? We got you. Afraid you'll forget to thaw your turkey before guests arrive? Worry not, there's a solution. Happy (almost) Thanksgiving!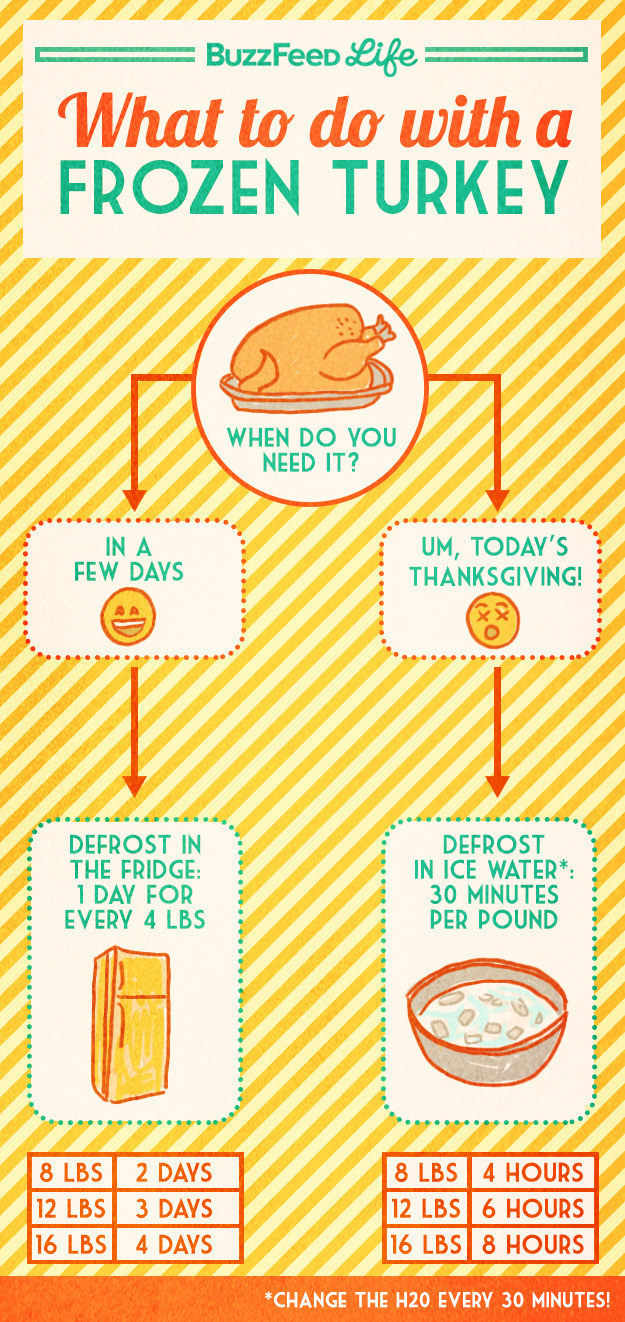 Want a news roundup like this in your inbox every weekday? Enter your email address to sign up now!
For the latest updates, download the BuzzFeed News app for iOS and Android now!