HERE ARE THE TOP STORIES
UK election results: The Labour Party dropped to third place in Scotland but is doing better than expected in local elections in England.
Here's what we know so far: Even though the Scottish National Party dominated in the Scottish elections, it failed to secure enough seats to form a majority government. Some results from elections in England and Wales are still coming in. So far, Labour's performance in local council elections is down from 2012, but the party is doing better than expected when it comes to holding on to overall control of English councils, BuzzFeed News reports.
Londoners also voted for a new mayor to replace Boris Johnson yesterday. Those results are still to come. (The two main candidates were Conservative Zac Goldsmith and Labour's Sadiq Khan.)
From meeting expectations to looking ahead to the 2020 general election, here's how to read the election results. And 11 #DogsAtPollingStations who have important views on local democracy.
And a little extra politics
Donald Trump says the UK would be "better off without" the European Union, in part due to the "horrible" migration crisis.

House Speaker Paul Ryan, the highest-elected Republican in the U.S., said he was not ready to endorse Trump for president.

And here's how Trump, whose chief foreign-domestic policy proposal is to force Mexico to pay for a wall along the U.S. border, celebrated Cinco de Mayo yesterday.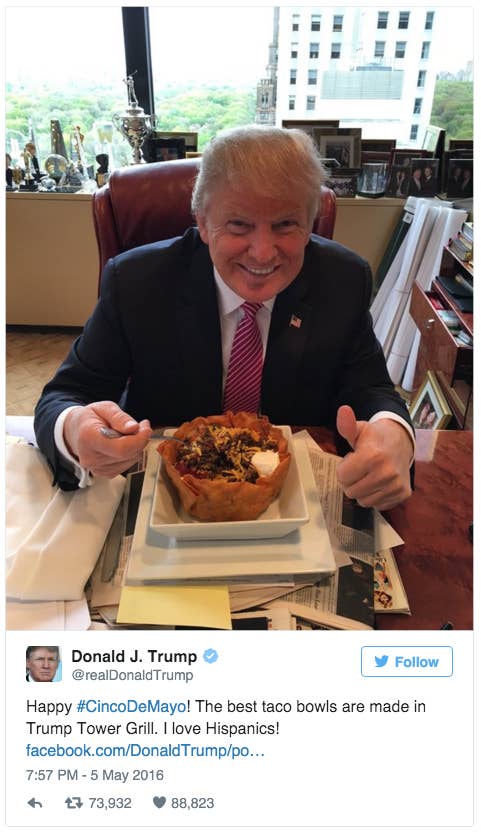 WE'RE KEEPING AN EYE ON
Why are indigenous Canadians killing themselves?
In recent months, hundreds of Canadian Indigenous people have tried to kill themselves, with 11 people attempting suicide in a single night in April. As the crisis intensifies across the country, the residents of Maskwacis, a Cree reserve in Canada's Alberta province, try to make sense of it, Zehra Rehman reports for BuzzFeed.
In 2015, suicide accounted for 17% of deaths on Maskwacis, with the youngest victim being 12 years old. There's no single explanation for the epidemic, but the reserve has been plagued by poverty, abuse, and drug and alcohol addiction for decades — issues that can be traced to Canada's past attempts to assimilate indigenous peoples and strip them of native culture.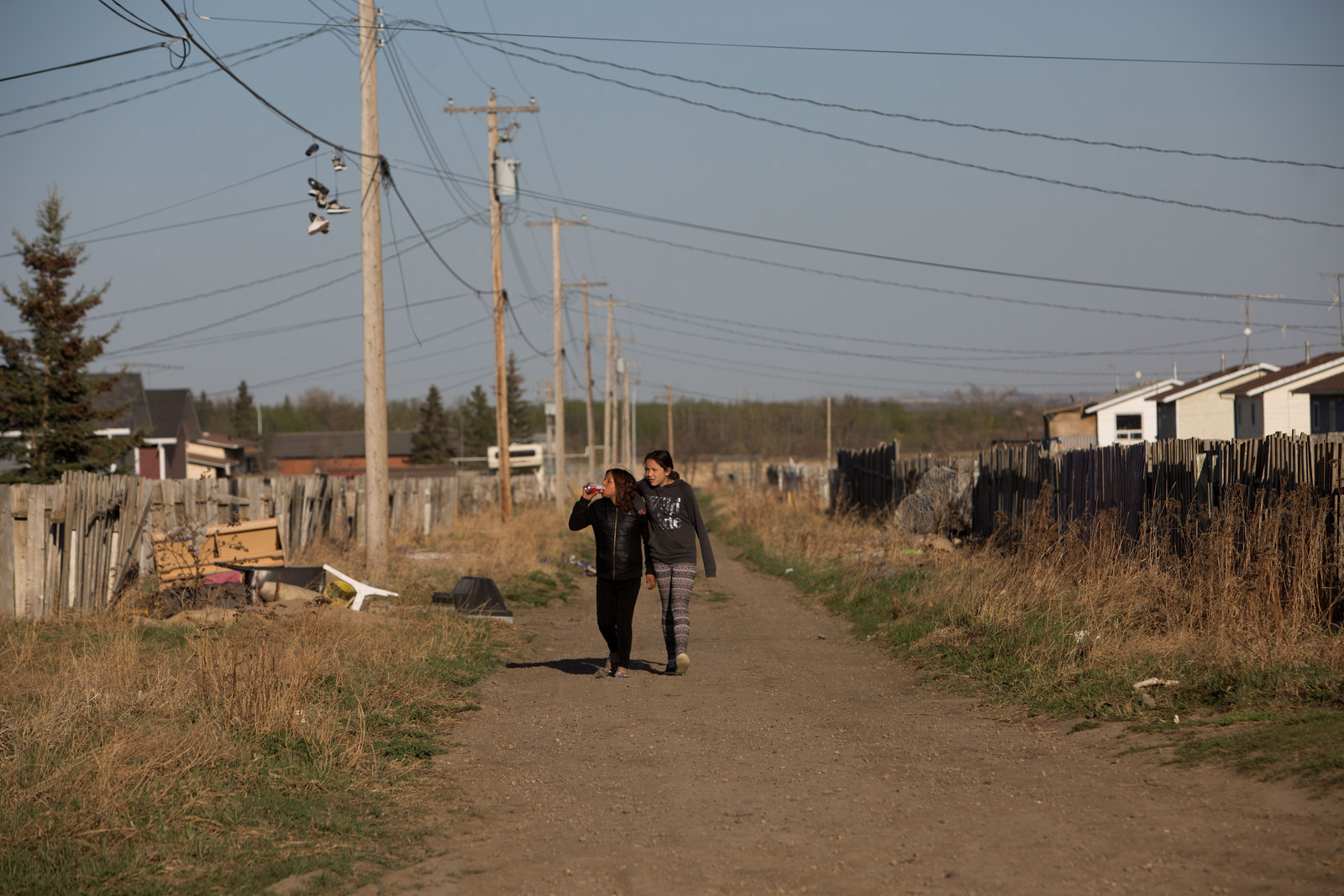 For the latest news and updates, download the BuzzFeed News app for iOS and Android (available in Canadian, UK, Australian, and U.S. app stores).

DID YOU HEAR ABOUT THIS?
This Russian program can find your face anywhere.
FindFace's facial recognition software can spot a single face in a crowd of 1 million within a fraction of a second. But the Russian developers behind the technology say what they've shown is just the tip of the iceberg, BuzzFeed News' Sheera Frenkel reports.
Creators Artem Kuharenko and Alexander Kabakov imagine a world where retailers use FindFace to track the shopping habits of their customers, where government security agencies can hunt for suspects on CCTV footage within seconds, and even where new possibilities emerge in dating — if you wanted to find someone who looks like your favorite movie actor, for example.
A little extra tech: LinkedIn is considering introducing its own version of Facebook's Instant Articles. And since Tinder requires a Facebook login, some people who have long resisted joining the social network are finally cracking.
Quick things to know:
Nearly 30 people were killed when a camp that was home to hundreds of displaced Syrians in the country's Idlib province was bombed on Thursday. (BuzzFeed News) And Russia sent an orchestra to perform at the ancient Syrian city of Palmyra yesterday, in an attempt to show Russian soft power and its contribution to liberating the historic city from ISIS. (BuzzFeed News)

A jury has found Lonnie Franklin Jr., now 63, guilty in the "Grim Sleeper" serial killings of 10 young black women, which took place in Los Angeles over the course of two decades starting in the 1980s. (BuzzFeed News)

North Korea is holding its first full congress in 36 years. The event is intended to display unity and stability despite international sanctions. (BBC News)
How did the generations before you totally screw you over?
Thirteen twentysomethings from across the world weighed in on the negative effects their country's previous generation had on their lives. From housing to LGBT rights, here's what they had to say.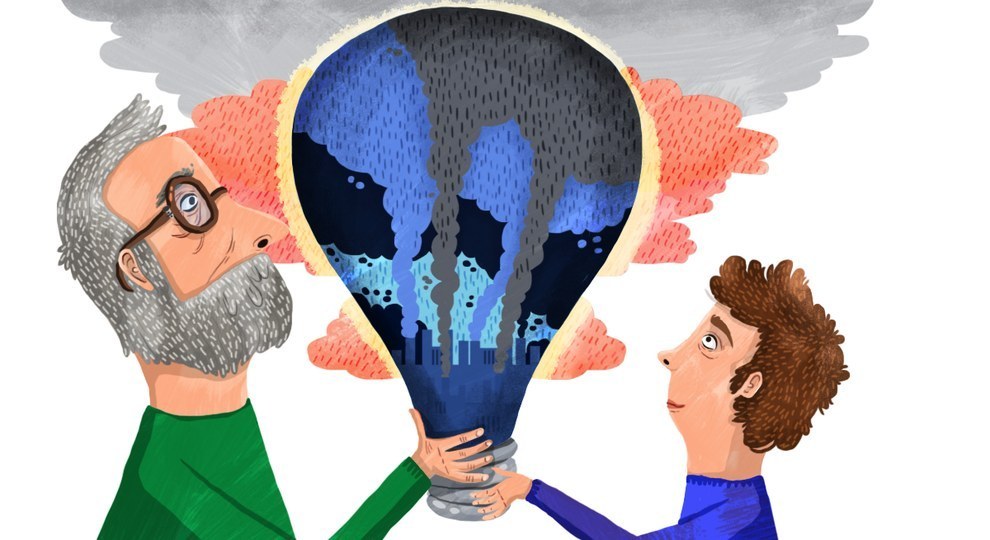 Want a news roundup like this in your inbox every weekday? Enter your email address to sign up now!