What's Going On Around The World Today?
Five of the world's biggest banks agree to pay billions of dollars in fines for foreign exchange manipulation. The Islamic State has captured Palmyra and its ancient ruins. And, how a geologist cooks a steak.
HERE ARE THE TOP STORIES
ISIS has taken complete control of the historic Syrian city of Palmyra.
Islamic State militants have captured Palmyra and its historic ruins, "a stunning triumph for the group only days after it captured the strategic city of Ramadi in Iraq," the Associated Press reports. The capture is "an enormous loss," according to the AP, because it'll allow ISIS to advance to other key areas, such as Syria's capital city of Damascus, and is also close to important oil and gas fields.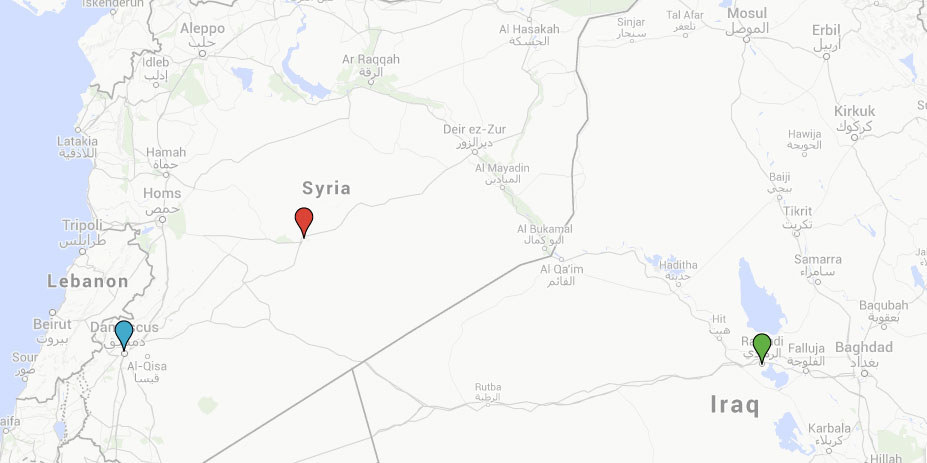 The capture also has cultural significance because Palmyra's 2,000-year-old ruins is a UNESCO World Heritage site featuring Roman colonnades and other artifacts. ISIS control of the ruins is a huge concern because the extremist group has destroyed or damaged other ancient sites it considers blasphemous, according to the Washington Post.
"The fighting is putting at risk one of the most significant sites in the Middle East, and its civilian population," UNESCO Director-General Irina Bokova said.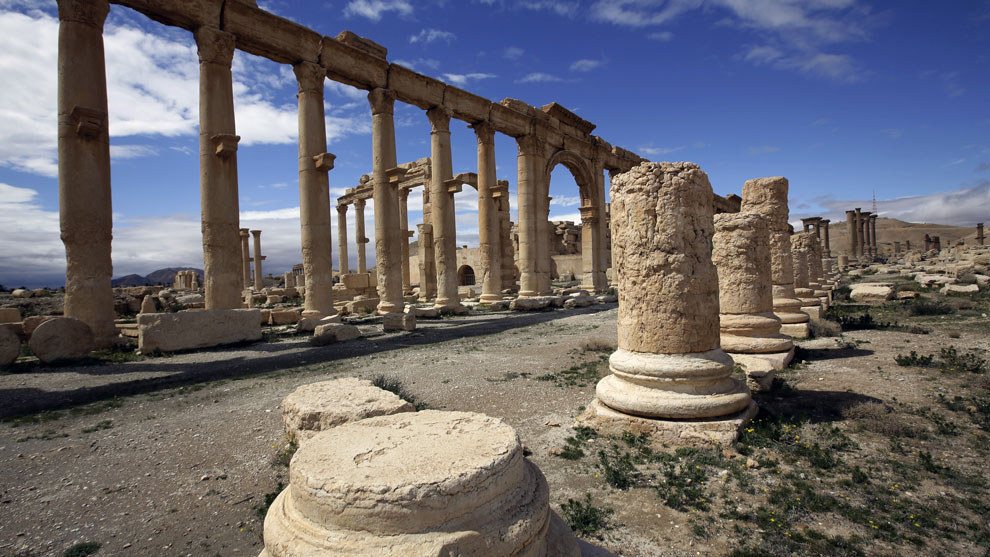 Five of the world's largest banks have agreed to pay $5.6 billion in fines for manipulating the foreign exchange market.
The five banks are JPMorgan Chase, Citi, Barclays, the Royal Bank of Scotland, and UBS. This comes at the end of a 19-month investigation by the U.S. Department of Justice, "representing a new frontier in efforts to punish Wall Street misdeeds," the New York Times writes.
"The scale of the price-fixing scandal is hard to grasp, yet it touched, imperceptibly, almost every company and individual in the financial markets," the Washington Post reports. "By tweaking global benchmarks used to set foreign exchange and interest rates for a staggering number of transactions a day, the banks — over several years — bilked billions of dollars of extra profits by altering rates in their favor."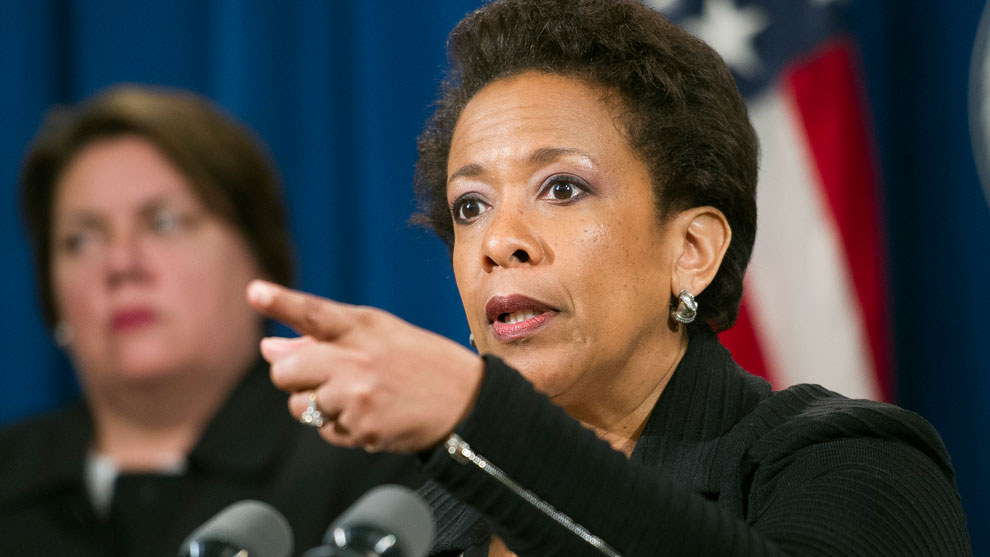 And a little extra.
"It is rare to see a bank plead guilty to wrongdoing," but the "punishment announced Wednesday may have limited practical consequences," the AP reports. The banks will continue to do business in the currency markets; no executives were charged; and the fines, while large, "are a fraction of what the institutions have made through currency trading over the past decade," according to the AP.
WE'RE KEEPING AN EYE ON
The NSA may need to shut down its phone surveillance program if Congress doesn't reauthorize or amend it.
Republican Sen. Rand Paul of Kentucky, who is running for president in 2016, spoke for more than 10 hours, from 1:18 to 11:49 p.m., on the Senate floor in an effort to express his opposition to renewing the Patriot Act.
Paul thinks the bipartisan bill to authorize renewal that includes a provision to end the government's ability to collect phone data in bulk "doesn't go far enough, and has actually argued it makes it worse," BuzzFeed News' Kate Nocera writes. But "by finishing before midnight, the Kentucky senator didn't end up disrupting the Senate's schedule after all," according to The Guardian.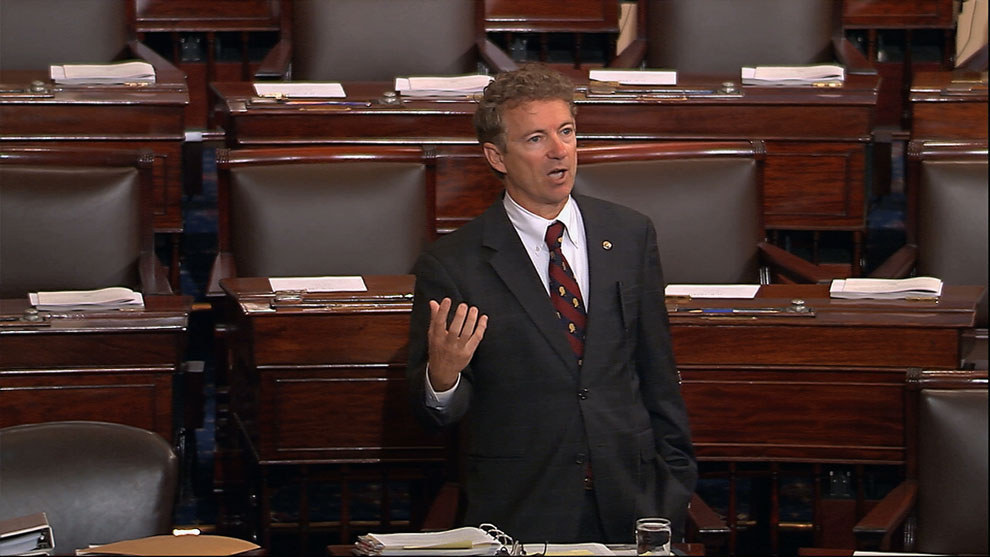 A bit of background.
You may have heard that three parts of the Patriot Act are expiring on June 1. The Patriot Act was put in place after 9/11 to give the U.S. government broad surveillance tools to fight terrorism. One of the parts that's expiring is Section 215, which concerns the NSA's collection and storing of metadata, such as data on who you call and when — and that's what Congress is debating over right now.
The U.S. House recently passed a bipartisan bill to end the NSA's bulk collection of American phone data, but still mostly extends the Patriot Act — this is what Sen. Paul was opposing in his speech. And, a federal appeals court also recently ruled that the U.S. government isn't allowed, under the Patriot Act, to collect data about your phone calls. But, the court didn't stop the program in order to allow Congress to debate the law since it's expiring soon.
What's next?
There are three likely possibilities. Congress may pass a short extension of the provisions that are expiring, the Senate can pass the bipartisan House bill, or there's no agreement and those provisions expire. "If [those parts of the Patriot Act expire], bulk collection simply ends, as there is no program to take its place," according to NPR in this six-question explainer that we found really useful.
DID YOU HEAR ABOUT THIS?
Cisco altered sales records in Russia to dodge sanctions and provide equipment to President Vladimir Putin's military and security services.
"After Western sanctions began shutting down sales of high-tech internet equipment to Russia's military and security forces, employees at technology giant Cisco Systems Inc. altered sales records and booked deals under a false customer name" to continue the sales, Aram Roston and Max Seddon report in a BuzzFeed News investigation. Cisco strongly denies it violated sanctions or attempted to do so.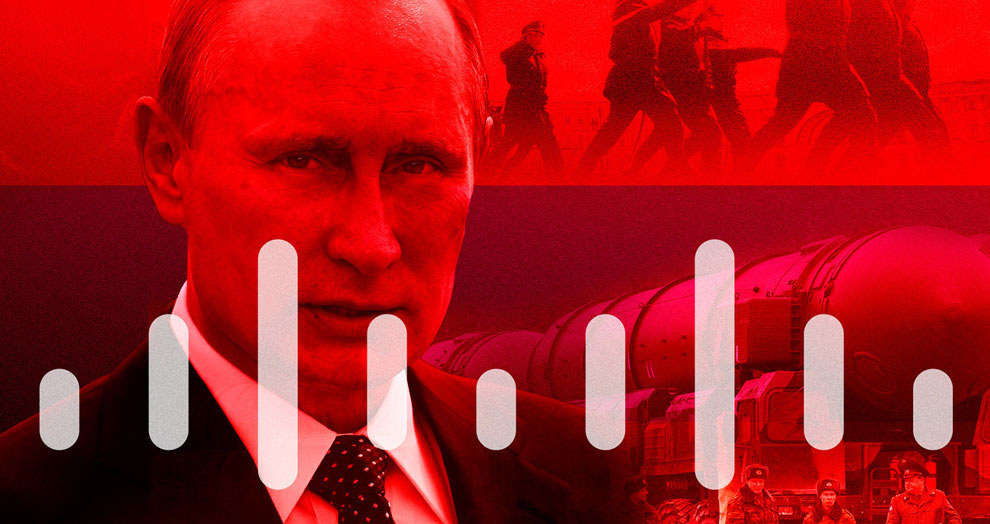 Public universities are shortchanging poor and minority students, according to two new studies.
One of the reports, by the New American Foundation, shows how public colleges once gave students in the bottom income quartile the biggest chunk of financial aid money, about 34%, and gave the wealthiest students about 16%. Now, those numbers have shifted dramatically with financial aid at public colleges going equally to the top and bottom quartile of students: Wealthy students receive about 23%, while the poorest students receive 25%.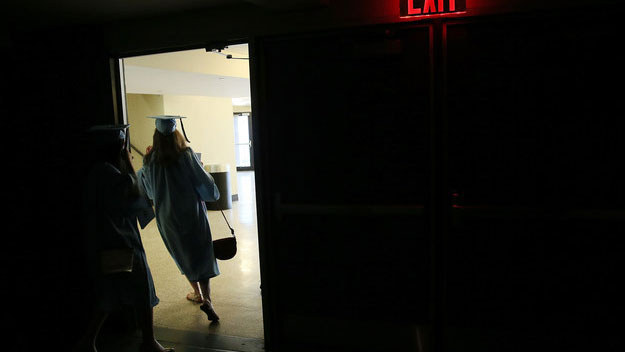 Quick things to know:
And, the best moments from David Letterman's last Late Show. (BuzzFeed)
HAPPY THURSDAY
"Geologists are smart people. They study the planet, rocks, and other fun earthy things. Most recently, they figured out that molten lava can cook steaks," BuzzFeed's Kevin Smith writes. "So naturally the guys at the Syracuse University Lava Project decided to use the hot stuff to grill up some steaks." Science rocks.