HERE ARE THE TOP STORIES

Debris and personal belongings from the missing EgyptAir flight have been found in the Mediterranean Sea, Egypt's military says.
Wreckage and a number of personal belongings were found Friday morning about 295 kilometers (roughly 183 miles) off the Egyptian coast, both the airline and Egypt's army say. The cause of the crash isn't yet known.
Greece's defense minister said the plane made two sharp turns and plummeted 20,000 feet before disappearing from radar screens during its flight from Paris to Cairo on Thursday. Here's what we know so far. (And here are some hoaxes going around.)
The victims
Sixty-six people — 56 passengers and 10 crew members — were on the plane. Among them were: the plane's captain, Mohamed Shoukair, 36; his co-pilot Mohamed Mamdouh Assem, 24; passenger Ahmed Helal, a plant manager at Procter & Gamble in France; Briton Richard Osman, 41, the father of a 2-year-old daughter; and flight attendant Samar Ezz Eldin, 27. Here's what we know about the victims.
Taiwan has sworn in its first female president.
Tsai Ing-wen, who has said she's ready to change the way the island deals with mainland China, led her party to a landslide victory in January, BuzzFeed News' Hayes Brown reports.
The relationship between Taiwan and mainland China is complicated: Over the years the countries have sunk into an uneasy truce, with the Chinese government maintaining that Taiwan is a part of China, but giving the island some autonomy as long as it doesn't declare independence.
DID YOU HEAR ABOUT THIS?

Airbnb is getting sued for racial discrimination.
Gregory Selden, a black man from Virginia, is suing Airbnb for racial discrimination, saying the $25 billion hospitality company took no action when he was rejected by a would-be host because of his race, BuzzFeed News' Caroline O'Donovan reports.
Academic research and testimonials on social media shore up Selden's claim that Airbnb has a discrimination problem. Airbnb says it has policies in place that ban discrimination, and plans to work on technological tools to combat the issue.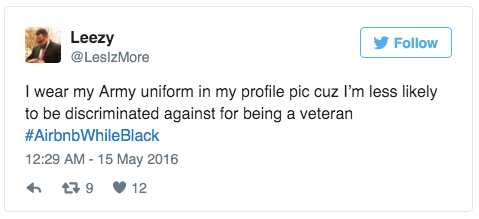 Quick things to know:
Happy Friday
A 6,082-foot pizza has achieved a new world record for the longest pizza. A group of 100 chefs in Naples, Italy, baked it while standing along the waterfront on Wednesday. The chefs spent 11 hours preparing the pizza in portable wood-fired ovens, constructed specifically for the event. We want a slice!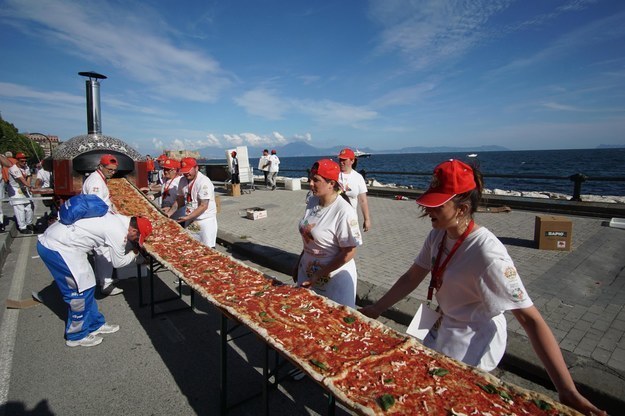 Want a news roundup like this in your inbox every weekday? Enter your email address to sign up now!