March 15: What's Going On Around The World Today?
It's another big day in the 2016 U.S. presidential election, with five big states voting. . Dozens of international tennis players have been named in evidence from a confessed match-fixer's gambling ring. And here's a first: A computer has beaten the ~human~ world champion at the ancient Chinese game Go.
HERE ARE THE TOP STORIES
The results of five big states could change the direction of the the 2016 presidential race.
Who's ready for another round? Florida, Ohio, Illinois, North Carolina, and Missouri are voting.
For Republican candidates Marco Rubio and John Kasich, today could be their last chance of winning the nomination. Rubio, who's from Florida, is hoping to beat Trump in his home state. But Trump is ahead in the polls there.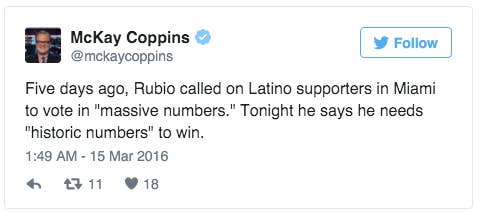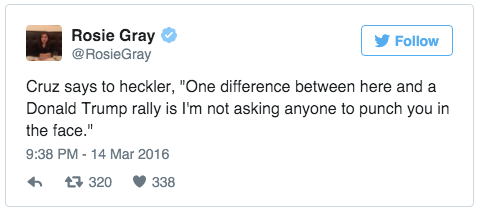 WE'RE KEEPING AN EYE ON

Dozens of senior international tennis players have been named in evidence from a confessed match-fixer's gambling ring.
Prosecutors in the Italian city of Cremona say they handed tennis authorities evidence of "worldwide" fixing — including voluminous internet chat logs in which the ringleader plotted to corrupt players — but claim it has been ignored, BuzzFeed News' Heidi Blake and John Templon report.
The Italian prosecutor leading the case says he handed tennis authorities evidence of "worldwide" fixing three months ago but claims they were largely uninterested. The Italian investigation casts doubt on tennis authorities' claim that match-fixing is not a systemic problem and that evidence is "historical". The chief Italian prosecutor on the case declared that match-fixing is a "worldwide problem" that happens "very frequently" at "all tournaments."

We spoke to BuzzFeed UK's investigations editor, Heidi Blake, about the latest findings:
In January you uncovered widespread evidence of match-fixing in tennis. Could you give us a quick recap and tell us how this new story ties into that?
Just before the Australian Open we revealed that the world tennis authorities had been repeatedly warned about suspected fixing by 16 top players who had all been allowed to continue competing. The governing bodies said the evidence was all historical and denied there was a systemic problem. But now we're revealing that they had been given fresh evidence raising suspicions about 29 international players just a couple of weeks before our last story, and prosecutors say they ignored it.
Your story talks about the Cremona files. What's in these exactly?
The Cremona files are thousands of pages of evidence which prosecutors in the Italian city seized from a confessed match-fixer's gambling ring and turned over to the Tennis Integrity Unit a few months ago. They include long chat logs in which the gamblers discuss potential fixes involving 37 players — eight of whom are Italian. We've seen the files and the story we've published today is all about what's in them.
The Tennis Integrity Unit: What is it supposed to do, and what has it found?
The Tennis Integrity Unit was set up in 2008 by the sport's governing bodies to take a "zero-tolerance approach" to match-fixing. It works in secret and has punished around 20 players, officials, and support staff for various offenses without ever making the evidence public.
Your story references "at least 37 players, 29 who have ranked in the top 50." Do we have any idea who these players are?
Right now we're only naming the players who are facing indictment in Italy — Daniele Bracciale and Potito Starace — but we have the full list of those the prosecutor in Cremona says need to be investigated by the tennis authorities. These aren't minor figures — some of them have ranked in the top 20 and played regularly against the sport's biggest superstars at Wimbledon and the other Grand Slams.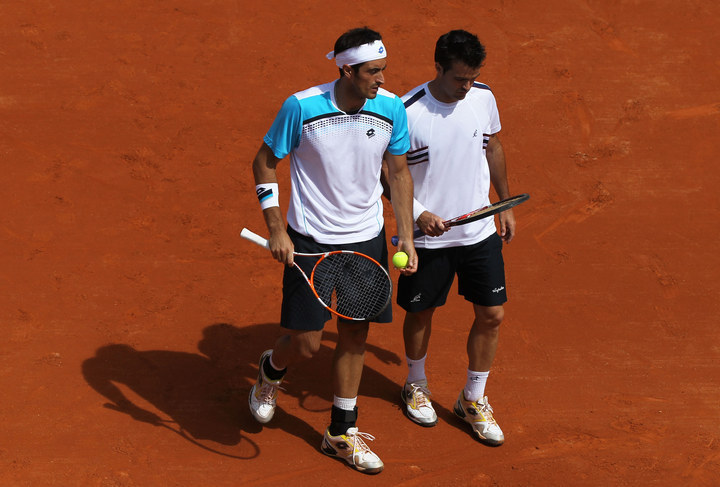 For more BuzzFeed News investigations and other stories, download the BuzzFeed News app for iOS and Android (in U.S. app stores only — for now).

DID YOU HEAR ABOUT THIS?
One woman's marathon training meant running through India's rape culture.
When she was living in Mumbai, India, BuzzFeed Fellow Chaya Babu joined a running group — and training for a marathon changed her relationship to her body in ways she didn't expect.
"I had long been a city girl so Mumbai's outsides didn't scare me. It was the insidious inside game that started to mess with my head: guys who I thought were my friends inevitably sending texts with shameless innuendo.
"To run was to revolt. To run was to reclaim Mumbai and my body and to rage against the silent restrictions imposed by an invisible yet palpable force upon my movements. To run was to choose." — Chaya Babu
Quick things to know:

Happy Tuesday
A computer has beaten the ~human~ world champion at Go, an ancient Chinese game in which you place stones on a 19-by-19 board and capture your opponent's stones by surrounding them, BuzzFeed UK's Tom Chivers writes. If you're intimidated by this, you have every reason to be. Not only is Go far more complex than chess, but people didn't think this would happen for at least 10 years. Researchers say it's a "sign of how far artificial intelligence has come."