HERE ARE THE TOP STORIES
Dozens of people died in bombings in Brussels on Tuesday morning.
What we know so far:

There were two explosions at the international airport in Brussels around 8 a.m. local time. Another explosion hit Maelbeek metro station, which is close to the headquarters of the European Union, about an hour later, BuzzFeed News reports.

The Belgian federal prosecutor described all three explosions as terrorist attacks.

Authorities evacuated the airport and canceled all the flights in and out of Brussels. There's a complete shutdown on all forms of transit in the city – trams, buses, trains. Eurostar canceled all train services connecting the city to Paris and London.

Belgium has raised its terror threat level to "maximum", and both London and Paris have deployed additional police forces.

Last Friday, authorities in Brussels captured Salah Abdeslam, who is a key suspect in the deadly November attacks in Paris. Belgian prosecutors charged him with "terrorist murder," and France has requested his urgent extradition.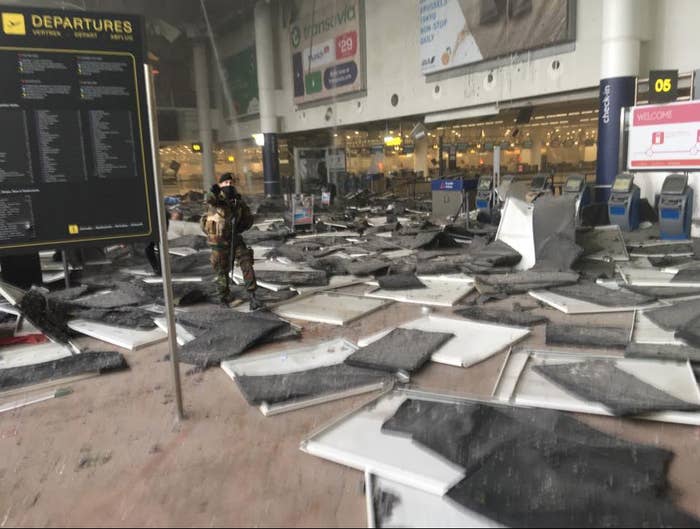 Famous French cartoonist Plantu drew a touching tribute to the Brussels victims.

For live updates on what's happening in Brussels, get the BuzzFeed News app for iOS and Android (U.S. only, for now).
U.S. Elections: The 2016 presidential primaries head west.
There's a presidential primary in Arizona, caucuses in Utah, a Democratic caucus in Idaho, and a Republican caucus in American Samoa today, BuzzFeed News reports.
Both Donald Trump and Hillary Clinton will look to rack up more delegates — the people who actually choose their party's nominee at the summer convention — to stretch their lead.
And a little extra.
Trump's campaign manager, Corey Lewandowski, is facing allegations of making sexually suggestive comments, according to sources who have shared details with BuzzFeed News.
He has faced an onslaught of critical coverage recently, after he allegedly manhandled former Breitbart News reporter Michelle Fields at a Trump press conference in Florida.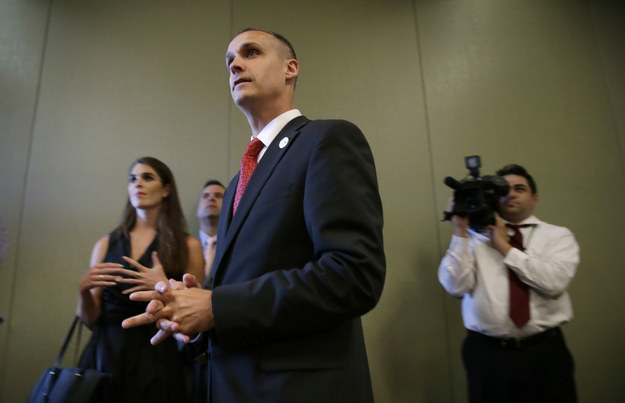 THE LATEST FROM APPLE

The FBI has canceled the Apple hearing that was scheduled to take place today — and is exploring another method of accessing the San Bernardino attacker's iPhone.
On the eve of the arguments — and hours after an Apple product launch event — the government told the court that "a possible method for unlocking" the phone was demonstrated to the FBI by "an outside party," Chris Geidner reports for BuzzFeed News.
On the product side: Apple unveiled a smaller iPhone, a new iPad Pro, an Apple Watch price cut, and an iOS update.
The new iPhone has the same innards as the iPhone 6S; and the new, also smaller, iPad Pro has a 9.7 inch display and weighs less than 1 pound. Both devices are available to order on March 24, and will ship on March 31, BuzzFeed's John Paczkowski reports.
Apple also introduced CareKit, a tool that will let iPhone users update their doctors and families about their health, Paczkowski writes.
And a little extra.
The new, smaller iPhone could be a better fit for women. Apple didn't explicitly design the iPhone SE for women, just like it didn't explicitly design its largest phones — the iPhone 6 and 6 Plus — for men. But some women are excited about the release of a smaller, more manageable model, BuzzFeed News' Caroline O'Donovan writes.
DID YOU HEAR ABOUT THIS?

World No. 1 tennis player Novak Djokovic thinks male tennis players deserve higher pay than their female counterparts.
Speaking after his win in the Indian Wells final, Djokovic said men should continue to be paid more "because the stats are showing that we have much more spectators on the men's tennis matches."
This is despite the fact that last year the women's U.S. Open final sold out before the men's, BuzzFeed News' Rose Troup Buchanan writes.
Djokovic's comments come after Raymond Moore, the Indian Wells CEO and BNP Paribas Open tournament director, sparked outrage when he said women in the sport ride on men's coattails. Moore has since resigned.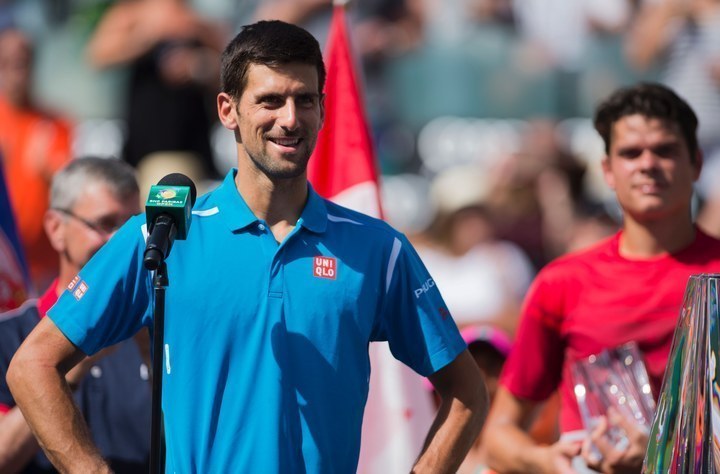 Quick things to know:
Conversion therapy — so-called gay "cures" — is ineffective and can be harmful, the world's largest body of psychiatrists has said. (BuzzFeed News)

Egyptian authorities have sentenced a 17-year-old girl to eight years in prison after arresting her and charging her with "spreading hatred of the regime on Facebook." (BuzzFeed News)

U.S. President Barack Obama and Cuban President Raúl Castro discussed human rights and democracy, and had a very awkward handshake. (BuzzFeed News)
Happy Tuesday
People in Nova Scotia handed out envelopes of money and beautiful things happened — from buying lunch for strangers to paying for their coffee. A group of locals hid close to $1,000 in 170 pink envelopes, with notes encouraging people to pay it forward, writes BuzzFeed Canada's Craig Silverman. What would you do if you found one of the envelopes?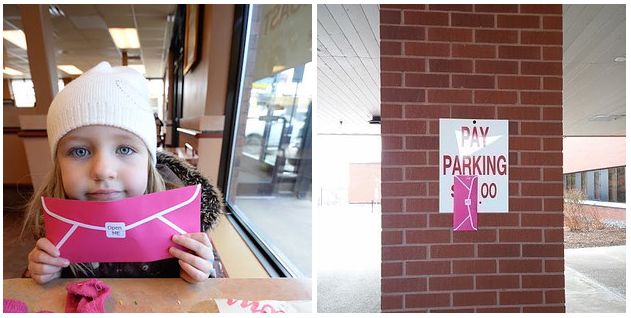 Want a news roundup like this in your inbox every weekday? Enter your email address to sign up now!