2016 U.S. PRESIDENTIAL ELECTION
Hillary Clinton and Donald Trump owned Super Tuesday, cementing their frontrunner status.
Clinton won the majority of yesterday's contests, solidifying her momentum against the formerly insurgent Bernie Sanders for the Democratic nomination. Trump similarly dominated the Republican field, BuzzFeed News reports.
Ted Cruz — the only Republican candidate who has defeated Trump so far this election season — won in his home state of Texas, and in Oklahoma and Alaska. Marco Rubio, although he had a lackluster night overall, won in Minnesota and came in second in Virginia. While Cruz continues to argue that he's the most viable alternative to Trump, yesterday's results will likely mean that the "increasingly bitter three-man race between Trump, Cruz, and Rubio will continue," BuzzFeed News' Rosie Gray writes.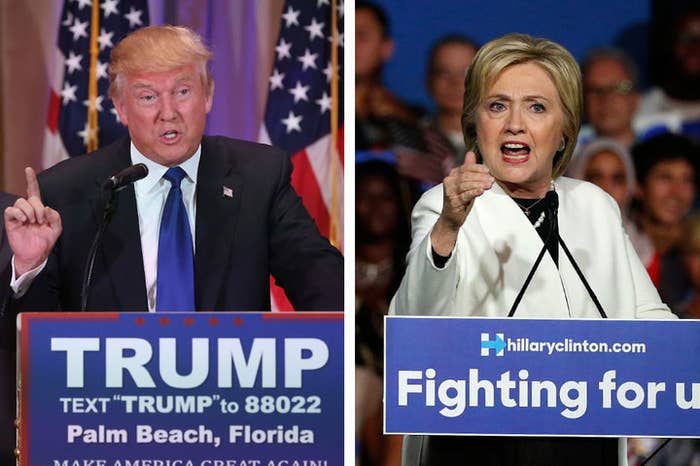 And a little extra.
Trump and Clinton are already acting like their parties' nominees. Both candidates used their victory speeches to look forward to the general election, implying that their challengers have dropped too far down in either momentum or delegate count to catch up.
And in case you want to know who won state by state:
On the Democratic side: Clinton won Georgia, Virginia, Tennessee, Massachusetts, Alabama, Arkansas, Texas, and American Samoa. Sanders won Vermont, Oklahoma, Colorado, and Minnesota.
On the Republican side: Trump won Arkansas, Alabama, Georgia, Virginia, Massachusetts, Vermont, and Tennessee. Cruz won Oklahoma, Texas, and Alaska. And Marco Rubio won Minnesota.
NIGERIA'S ECONOMY TROUBLES
What do Kentucky Fried Chicken's fries have to do with foreign exchange rates?
Nigeria is Africa's largest economy and one of the world's biggest oil producers. But these days the country's finances aren't looking so hot, and it all has to do with with oil prices.
Like many other major oil producers, Nigeria mostly sells just that one product to other countries around the world. Then it uses the cash it generates from selling oil to pay for the goods it imports from other countries (stuff like fruit juice and razor blades).
But oil-producing countries are struggling because oil prices have crashed, leaving them with less money to pay for those imported goods. It's the equivalent of you being hit with a big pay cut while having to keep paying your rent and other bills. Just one of the ways that people in Nigeria are feeling the consequences: Across the country, fries are off the fast-food menu because there are no dollars to buy potatoes, BuzzFeed News' Monica Mark writes.
Nigerian officials have been trying to fix the country's cash flow problem, but nothing seems to be working. And now there's a creative new solution on the scene: a hashtag with an accompanying official song. The (optimistic) idea behind #BuyNaijaToGrowTheNaira is that using the local currency, the naira, to buy homegrown products will help stave off the crunch.
THE REFUGEE CRISIS

Refugees in Calais say the police are systematically beating them.
For the roughly 4,000 refugees who live in the "Jungle" refugee camp, life is "a constant state of uncertainty at the mercy of French authorities," Kelly Lynn Lunde and Elian Hadj-Hamdi report from Calais.
On Monday, riot police moved in and the forced eviction of about two-thirds of the population of the camp's current expanse started. If the eviction happens in its entirety, more than 3,000 people will lose their homes in the camp.
Ahmad Ibrahim, 26, was trying to sneak into a container attached to a truck when police assaulted him and his friends, breaking several bones in his hand with a baton and threatening to pepper-spray him if he didn't get out, Lynn Lunde and Hadj-Hamdi write.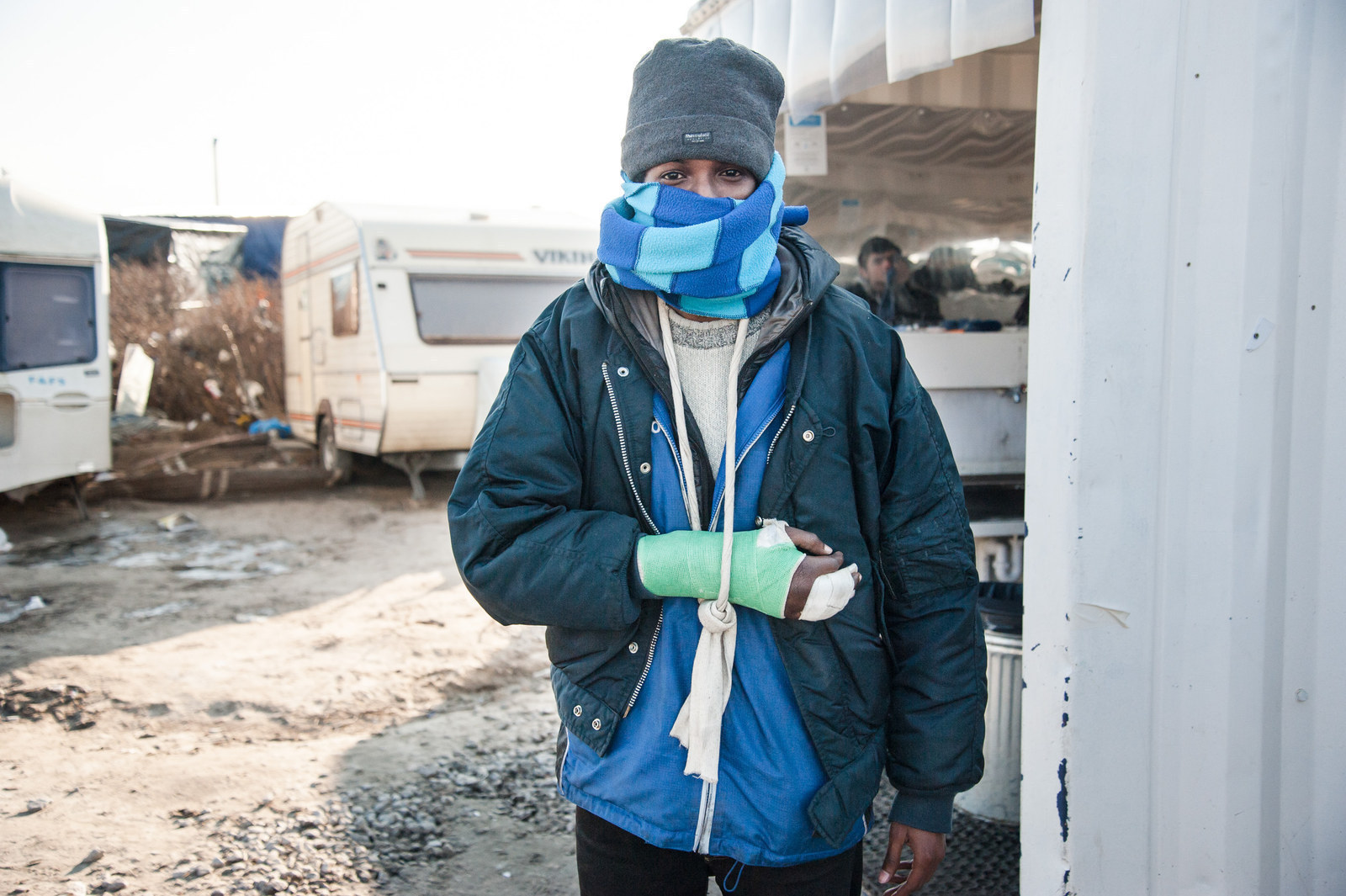 And over in Germany.
A new website called Let's Integrate aims to connect Germans with refugees who have settled into their communities, Áine Pennello writes for BuzzFeed. The service pairs Germans ("locals") with refugees ("non-locals"). Anyone can sign up through the website, which is currently available in German and Arabic.
For the latest stories from around the world, download the BuzzFeed News app for iOS and Android (in U.S. app stores only…for now).
Quick things to know:
Happy Wednesday
We spend a lot of time on our phones and computers. So wouldn't it be nice if we could have actual conversations with our technology? Like, Hey Netflix, what should I watch tonight? (Which could easily turn into, Hey Netflix, what should I do with my life?) Technology is basically our ever-present, overly helpful friend.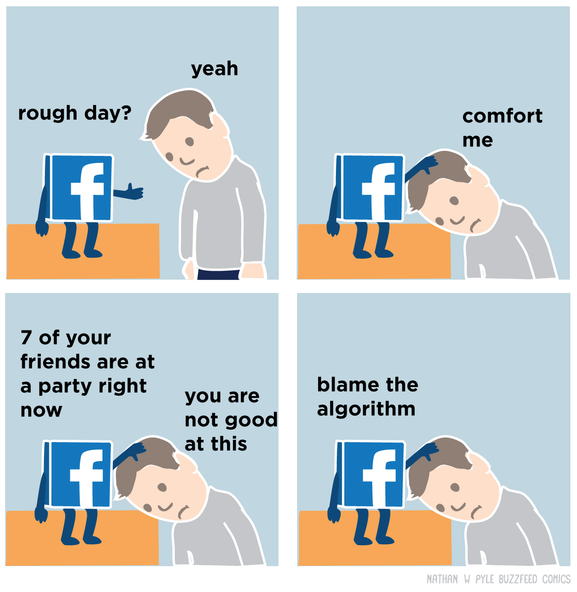 Want a news roundup like this in your inbox every weekday? Enter your email address to sign up now!