HERE ARE THE TOP STORIES
It's Super Tuesday, the most important day of the 2016 presidential election so far.
Republicans and Democrats will head to the polls in Alabama, Arkansas, Georgia, Massachusetts, Minnesota, Oklahoma, Tennessee, Texas, Vermont, and Virginia. There'll also be a Republican-only caucus in Alaska and a Democrat-only contest in Colorado, BuzzFeed News reports.
All these different contests get a bit complicated: The candidates are competing to win delegates, the people whom each state party will send to the national party conventions later this summer, where they vote for the nominee, BuzzFeed UK's Hannah Jewell and Tom Phillips explain. Hundreds of delegates on both sides — the biggest number on a single election day — are up for grabs today.
It's a numbers game: Here's who's on track to get the nomination on either side. A superb guide to Super Tuesday. And some extra info about the delegate math.
Here's who is projected to win on the Democratic side: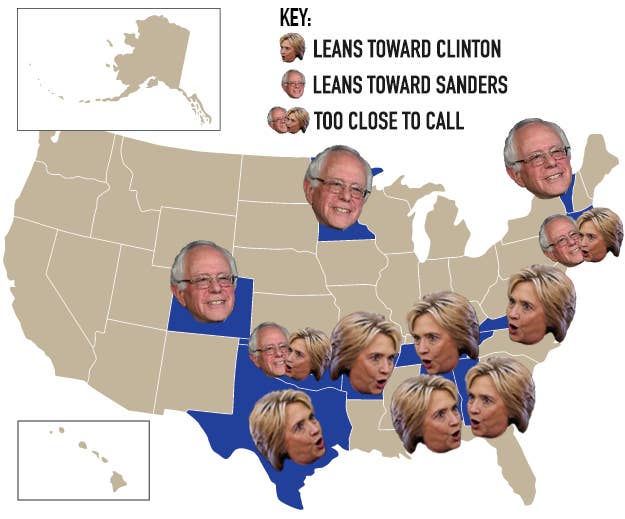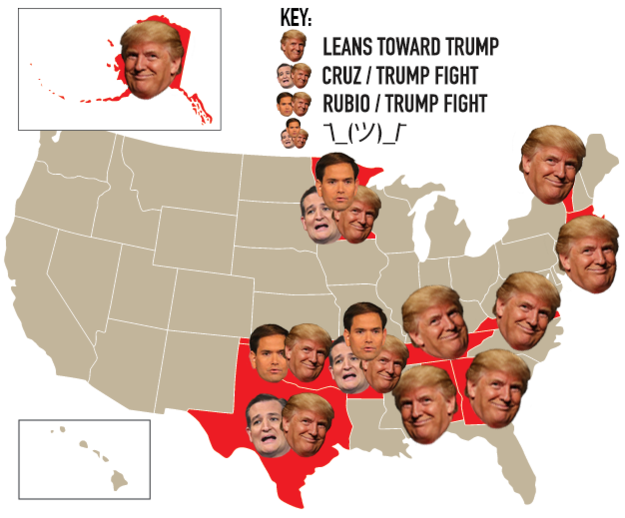 And a little extra.
Donald Trump might not actually believe his hardline positions on immigration: "The New York Times is sitting on an audio recording that some of its staff believes could deal a serious blow to Trump, who, in an off-the-record meeting, called into question whether he would stand by his own immigration views," BuzzFeed's Editor-in-Chief Ben Smith writes. It's unclear what the candidate said exactly and the only way to find out is if Trump allows the Times to release the recording, which his rivals Cruz and Rubio — as well as former presidential candidate Mitt Romney — have asked him to do.
For the latest Super Tuesday updates and other stories, download the BuzzFeed News app for iOS and Android (in U.S. app stores only).
WE'RE KEEPING AN EYE ON
The huge numbers of people who have been crossing the Mediterranean since the start of 2016 show the refugee crisis is far from slowing down.
So far this year, at least 131,724 people have crossed into Greece fleeing war in the Middle East and elsewhere, according to the United Nations High Commissioner for Refugees. "Europe is on the cusp of a largely self-induced humanitarian crisis," according to UNHCR. BuzzFeed News' Rossalyn Warren breaks down what's going on across the continent:
Greece: The country is struggling under the weight of huge numbers of refugees, which has been inflamed by the closure of the Greece-Macedonia border, where up to 70,000 refugees are expected to be stuck in the coming weeks.

Macedonia: On Monday, police stepped in after refugees pulled down part of a barbed-wire fence in Idomeni on the Greece-Macedonia border using a makeshift battering ram. One witness told BuzzFeed News: "Some people had passed out because of the tear gas. We have treated 15 people, including nine children. We expect the number will be much higher by the end of the day."

France: Over the last two days, authorities have been dismantling part of the "Jungle" migrant and refugee camp in Calais. Bulldozers were used to flatten shelters, despite an assurance from France's interior minister last week that they would not be used.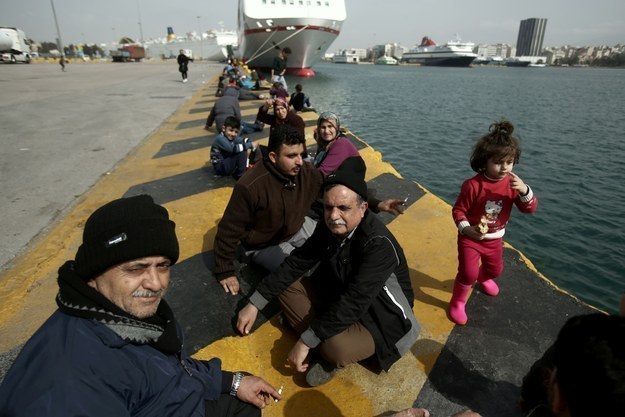 DID YOU HEAR ABOUT THIS?

Following in James Baldwin's footsteps.
The house where James Baldwin died — known for his 1955 essay collection Notes of a Native Son and many books, including his novel Giovanni's Room — was near an elegant hotel in the south of France. Rachel Kaadzi Ghansah traveled to his home to examine the impact of a writer whose legacy cannot be erased:
"I fell in love with Baldwin all over again in France. There I found out that Baldwin didn't go to France because he was full of naïve, empty admiration for Europe … Baldwin left the States for the primary reason that all emigrants do — because anywhere seems better than home. This freedom-seeking gay man, who deeply loved his sisters and brothers — biological and metaphorical — never left them at all. In France, I saw that Baldwin didn't live the life of a wealthy man, but he did live the life of man who wanted to travel, to erect an estate of his own design, and write as an outsider, alone in silence. He had preserved himself," Kaadzi Ghansah writes.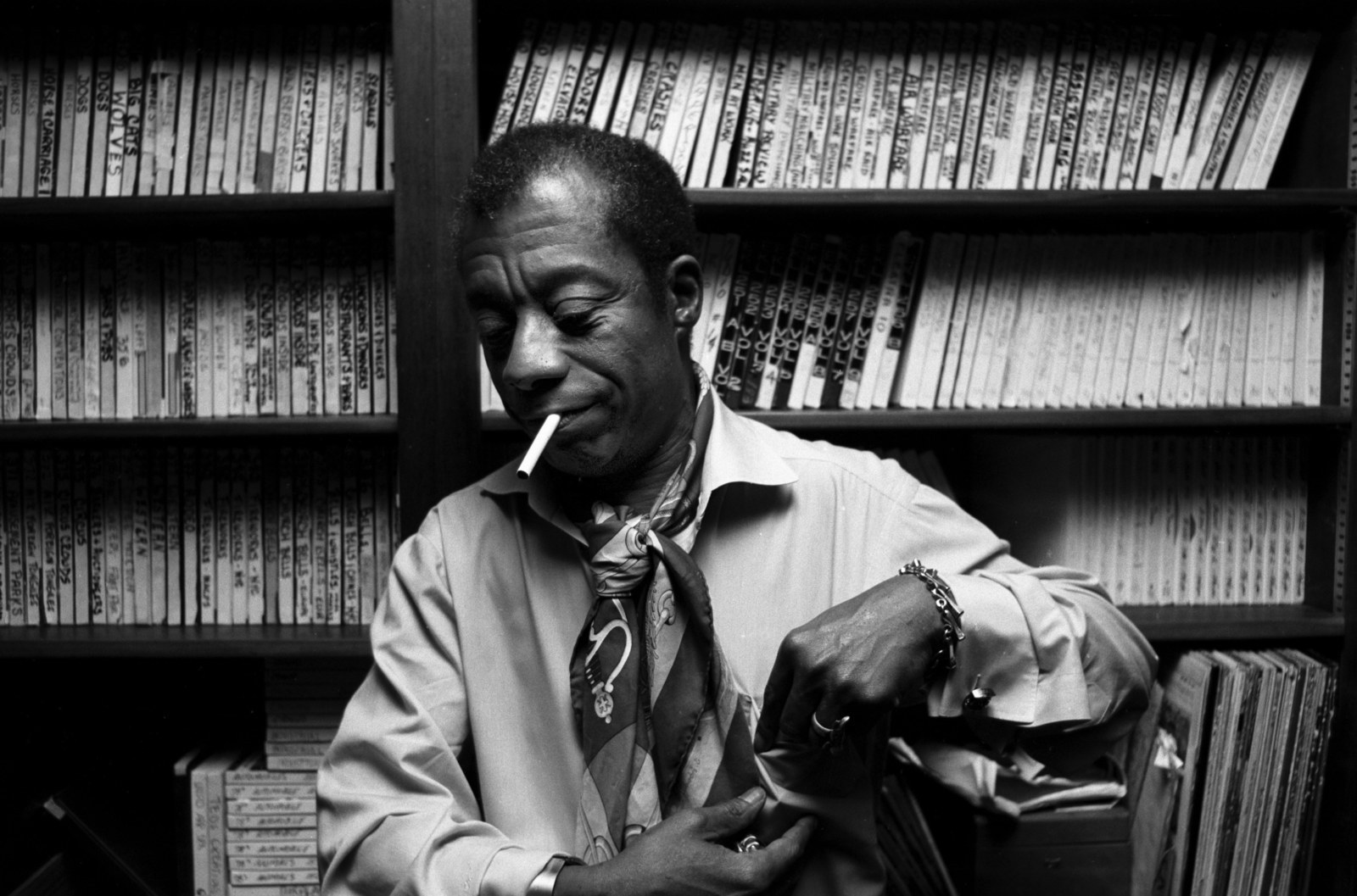 Happy Tuesday

Wesley is a six-month-old golden retriever who's been having some teething problems. "Once his adult teeth started coming out, we noticed they were coming in wrong and he was unable to close his mouth fully," Molly, his owner, told BuzzFeed News. Luckily, Molly's father happens to be a specialist in veterinary dentistry and had the perfect solution: dog braces. Wesley only needs to wear his braces for a few weeks and then he'll have a healthier smile. Braceface.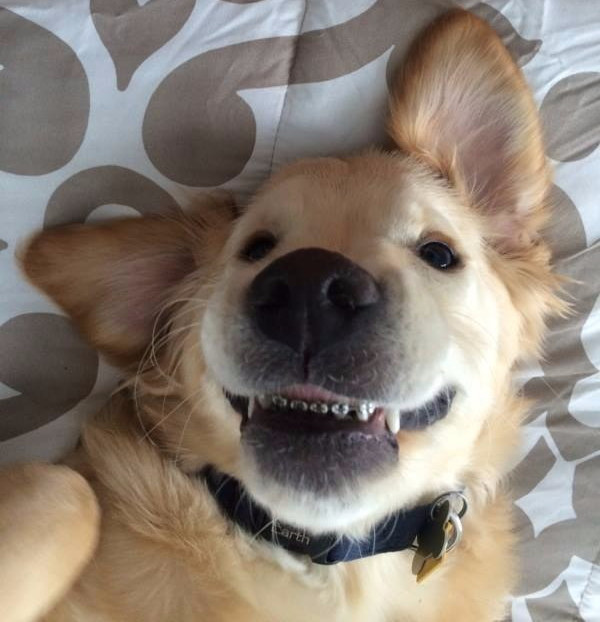 Want a news roundup like this in your inbox every weekday? Enter your email address to sign up now!